(Paraguarí – Paraguay) – In the late morning of Saturday 3 November 2018, at the Potrero district of Carapeguá (Department of Paraguarí – Paraguay), the inauguration ceremony of two social houses was held as the final act of a development cooperation project and international partnership started in 2017 entitled "A house to welcome, educate and train the children of Carapeguá".
The project was financed by the Friuli Venezia Giulia Region (Italy), and the Department of Humanistic Studies of the University of Trieste with the collaboration of two local partners, the Association of Oblate Sisters of the Most Holy Redeemer and the Catholic University of Our Lady of  Assumption- Seat of Carapeguá.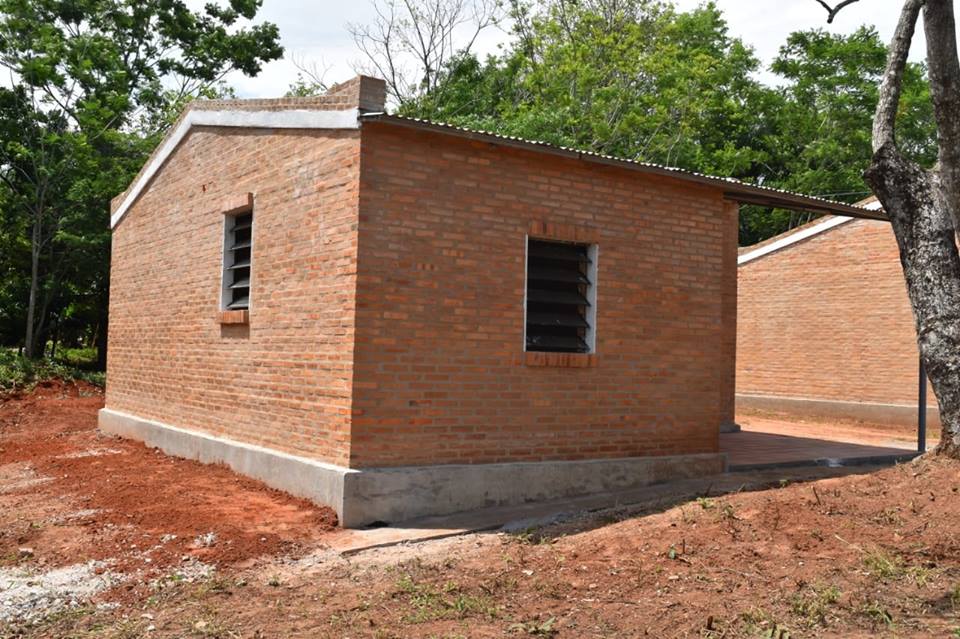 The cutting of the ribbon and the symbolic handover of the keys took place before a large audience and the presence of various local political and religious authorities, a representative of the Italian Embassy in Asunción and a delegation of professors from the University of Trieste.
CAEFI-Carapeguá – this is the acronym used – is a pilot project that aims to improve the quality of life of children in the rural area of Carapeguá, promoting the local community as a factor of development and social stability. The strengthening of actions to support the local population is aimed at the eradication of poverty and hunger: absolute priority in this sense is given by the need to ensure satisfactory and sustainable living conditions starting from a primary need such as housing.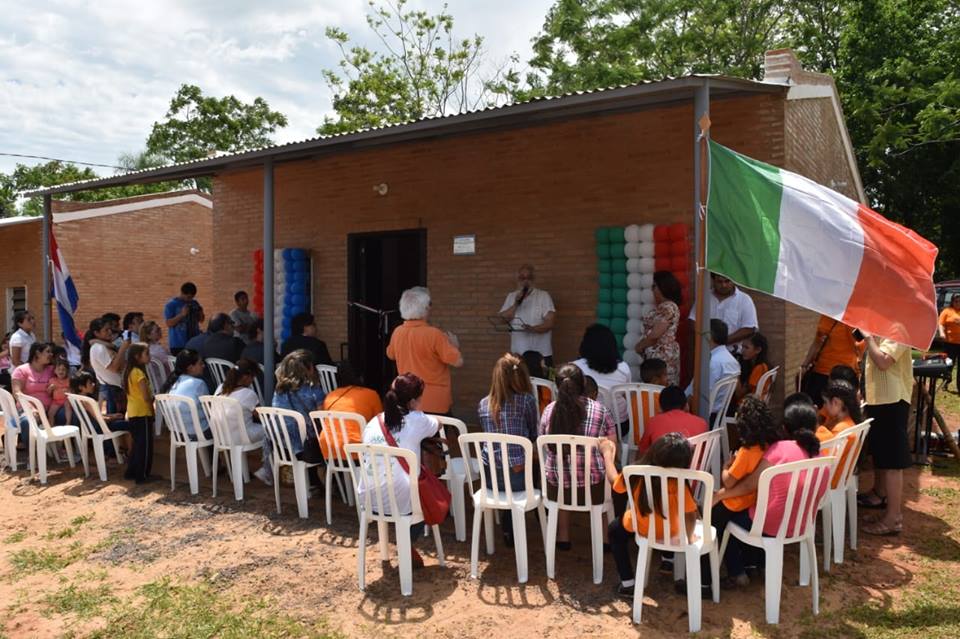 The Oblate Sisters of the Most Holy Redeemer's Association has in fact coordinated all the work for the construction of the two housing modules to be allocated to as many families with children living in extreme poverty, then included in a program of social inclusion and inclusion of minors in the educational path. The housing modules have been built on land owned by the Association and are given in usufruct to the beneficiaries according to current legislation. The Catholic University of Our Lady of  Assumption is committed to making
available the facilities of the Carapeguá office for the organization of training courses and to provide all of its expertise for the construction phase of the work and to ensure the future sustainability of the same project. The University of Trieste as maintaining constant control over the progress of the work has sent its teachers to the Carapeguá headquarters for the training of the operators involved in the cooperation. The activities envisaged by the project are part of a series of cooperation that local partners have in place with some Paraguayan institutions and Italian non-profit organizations already operating in the territory and are in line with the regional strategic objectives in the Latin American area.
Scala News