(Bussolengo, Italy) The exhibition "Nativity scenes in the Monastery" of the Redemptorist Fathers of the Shrine of Our Lady of Perpetual Help was inaugurated in Bussolengo.
Father Massimiliano Mura, the organize explains that "for this edition, we managed to collect 200 nativity scenes created by passionate artisans and artists from all over the province from Verona and other places." The exhibition was inaugurated by Father Felice Arlone and continues to display for the public with the group of volunteers from the sanctuary.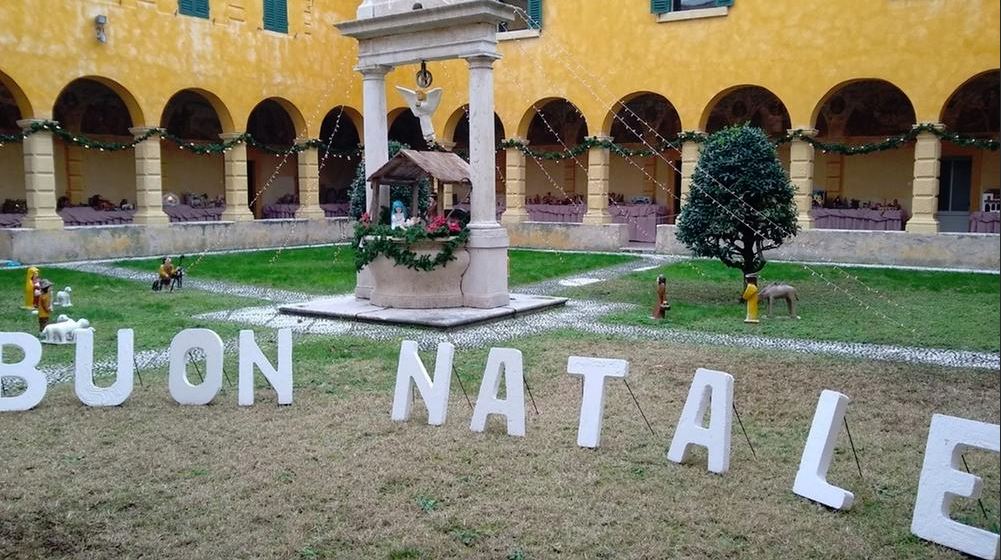 The works created range from classical births of the Palestinian environment to the compositions that focus on a current theme. The statues, fusions, and paintings that represent different cribs and techniques with the great mystery of the Incarnation of Christ.
The placement of these works in the Franciscan Monastery painted by Bernardino Muttoni in the seventeenth century is ideal. St. Francis was the one who initiated the visual representation of the Nativity of Jesus and its diffusion as a means to bring ordinary people closer to contemplation. The union between the Franciscan spirit and the Redemptorist, Alphonsus María de Liguori, the founder of the congregation, who has composed the famous "Tu scendi dalle stelle ", makes this space a place of great charm and spiritual serenity for the people of all ages.
You can visit the exhibition on Sunday 16 and every day from December 23 to January 6 from 9 to 11:30 and 15:00. All can visit free of cost. For groups, it is also possible to organize the visit at other times: it is only necessary to call the secretariat of the sanctuary at 045.7150160. (www.larena.it)
Here you can see a TelePace video of the 2016 exhibition: