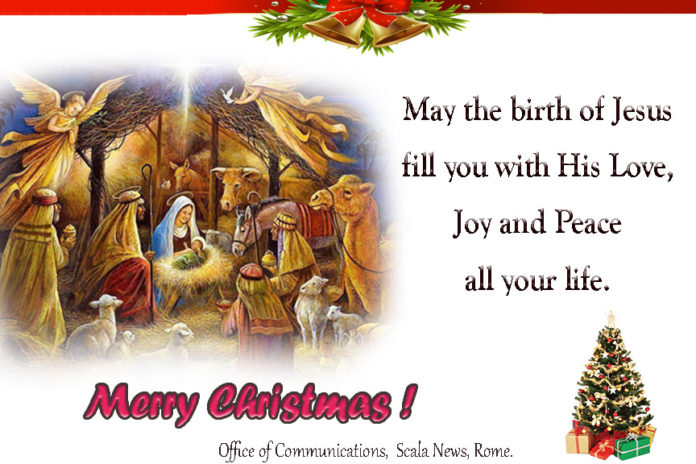 "For to us a child is born, to us, a son is given… and his name will be called "Wonderful Counselor, Mighty God, Everlasting Father, Prince of Peace." (Isaiah 9:6)
Christmas is the time to recall the wonderful message of God's love to His creatures. A God who did not want His own to perish in sin and darkness but rather wished to have life in abundance. That's why we see God becoming a man in a manger. God became one like us to teach us what it means to love one another as God loves, to share the joy that only God fills our hearts with and to live in peace as brothers and sisters in Christ.
Let us recall the beautiful message of love, joy, and peace which is actualized during Christmas.
Office of Communications, Scala news, Rome.