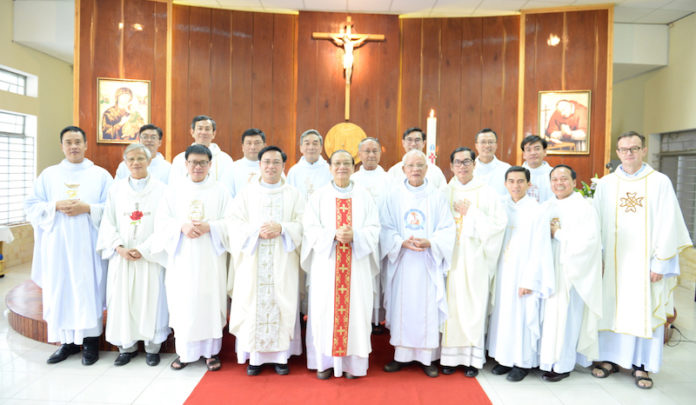 (Saigon, Vietnam) St. Alphonsus Academy celebrated the closing Mass of the Academic year 2018- 2019 on Saturday 25 May 2019. All those who attended were Fr. Joseph Nguyen Ngoc Bich, the provincial superior and all the members of the provincial council, the superiors of the 15 different religious Congregations, professors and students who study at the Academy.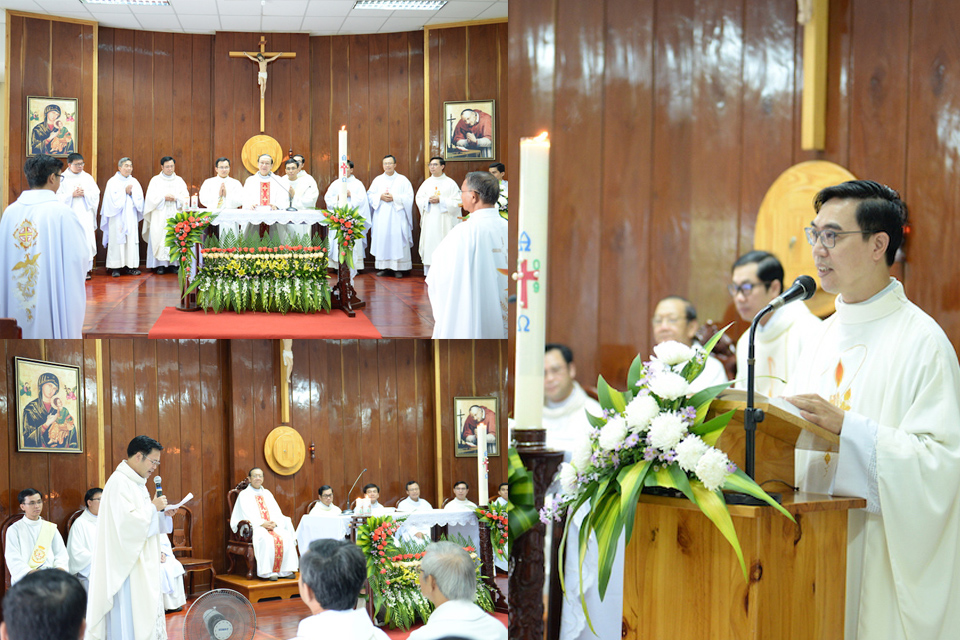 Before the Mass, Fr. Joseph Tu Do Dinh, C.Ss.R introduced and welcomed the Administration, staff and students who gathered together to thank God for another successful academic year. Next, Fr. Anthony Dung Nguyen Van, C.Ss.R, gave a brief report on the pedagogy and different curriculum activities carried out throughout the year. Addressing to the students, he said: "I wish that the years you all have studied here are the years of grace. Because during these times, you had a good chance not only to expand your knowledge about God, the universe and humanity but also to sense God's love and mercy through divine subjects."
Fr. Provincial presided over the mass where at the opening of mass he invited the whole community to attend the liturgy with the gratitude toward God for many blessings that God has blessed each person. In particular, he spoke to the students who were directly being trained here: "Dear brothers! In order to have this successful academic year, the Lord has sent so many people to collaborate and support each of us silently. Therefore, in today's Thanksgiving Mass we offer to God our benefactors and relatives those who have been and are quietly cooperating in this training. May God bless them always!"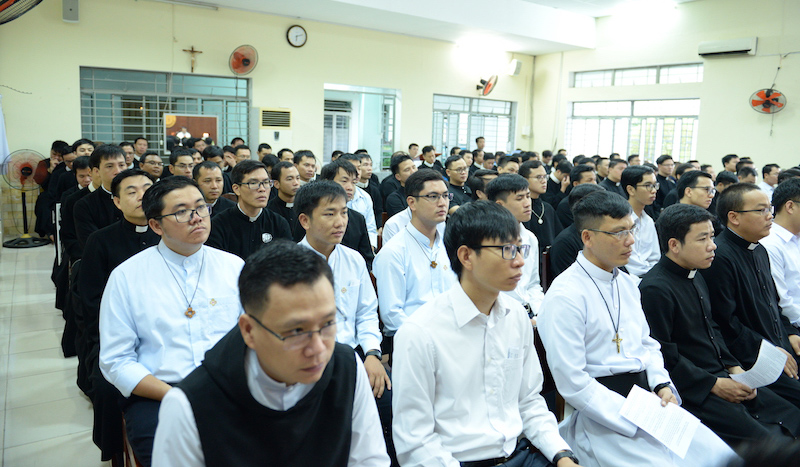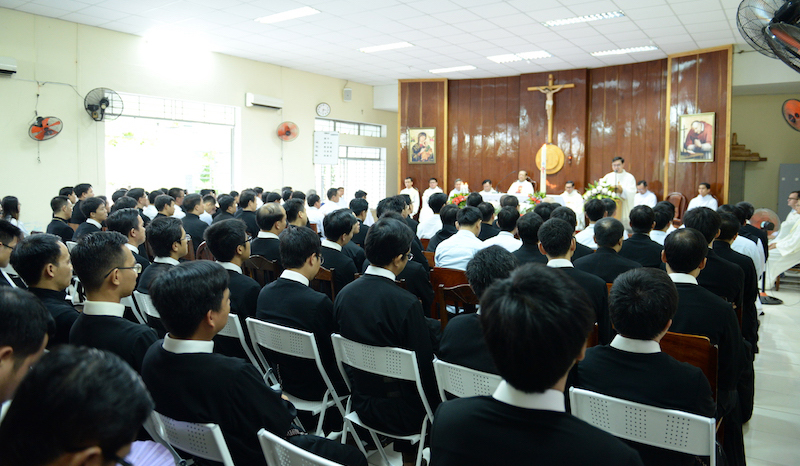 At the end of the Mass, on behalf of students, Fr. Director Joseph Tu Do Dinh thanked Fr. Provincial, the provincial consulters, the superiors of the different congregations and professors for their presence and prayer on this special occasion. He expressed his gratitude to Fr. Provincial and the provincial consulters who always supported and created favorable moments for the students in the Academy to have the opportunity to study and increase their knowledge.
After the Mass, Fr. Provincial and members of the board of directors of Saint Alphonsus Academy had a meeting with the superiors of the 15 other congregations having students studying here. The meeting took place in the spirit of communion and fraternity. Hope that all these students will become good, holy priests and religious to bear much fruit as the Lord and the Church calls for.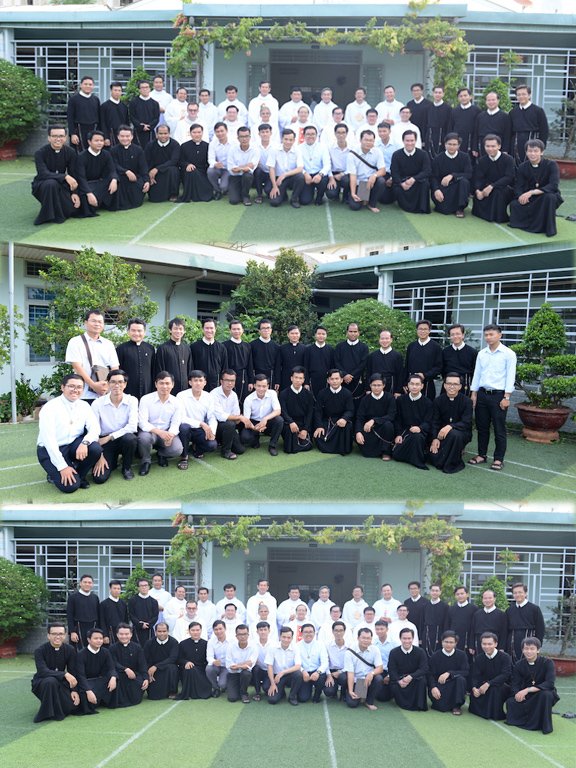 The Academy of Saint Alphonsus is a missionary institution. It provides the theological and philosophy programs for male religious brothers of not only Redemptorists but 15 other Congregations.
There are more than 100 students currently studying at Saint Alphonsus Academy, including 65 Redemptorists and 61 brothers of other Congregations. During the summer break, they will be sent to different missionary areas in Vietnam.
Praise be to Jesus and the Virgin Mary
Ban Van Hoa
(translated by: Van Trung Do and Duc Trung Vu, CSsR)