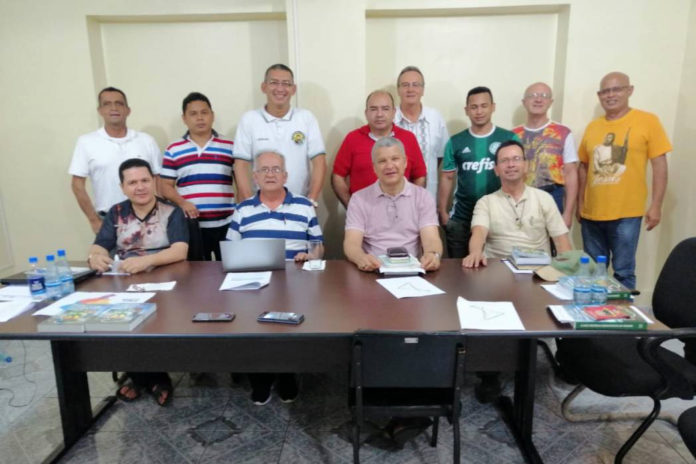 (Manaus, Brazil) The first meeting of the Ordinary Councils of the Vice Provinces of Caracas, Manaus and the Province of Bogotà was held on May 1, 2019, in the city of Manaus, Brazil. During the meeting, each of the units expressed fears and hopes as to what the future Unit will be.
The Redemptorist community around the world is being restructured. It is not an exclusive phenomenon of the Redemptorists. It is an option for which different communities have opted.
At the end of the meeting, two reconfiguration proposals were prepared which will be presented to the Assembly of Mexico:
1) Manaus, Fortaleza, Recife, Goiás and the sanctuaries of Macapá and Blem.
2) Caracas, Quito, and Bogotá.
On behalf of our Province of Bogotá, in addition to the Frs. Luis Carlos, Héctor and Pedro Ignacio,  José Atanasio was invited to be the provincial treasurer.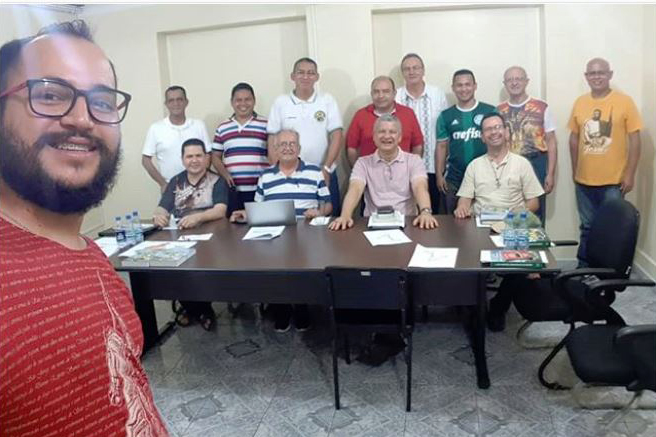 (photo sent by the Provincial)