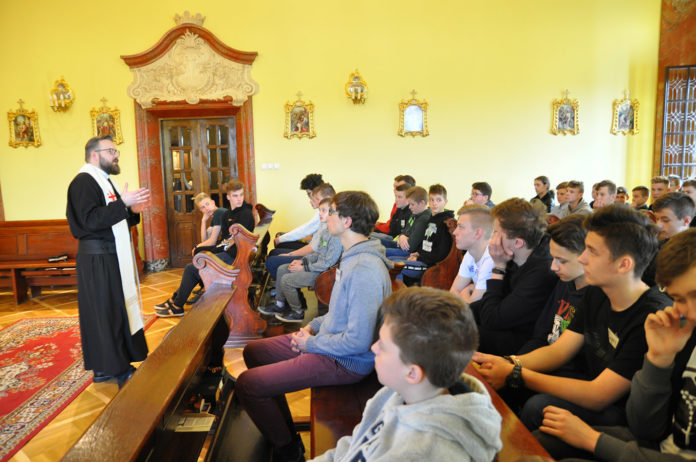 (Tuchów, Poland) On the first weekend of May, over fifty boys came to Tuchów to meet the Redemptorists during the Open Days at our seminary. Young people from Lesser Poland, Silesia and Toruń came to see how young religious live, and to participate in their everyday life for one day.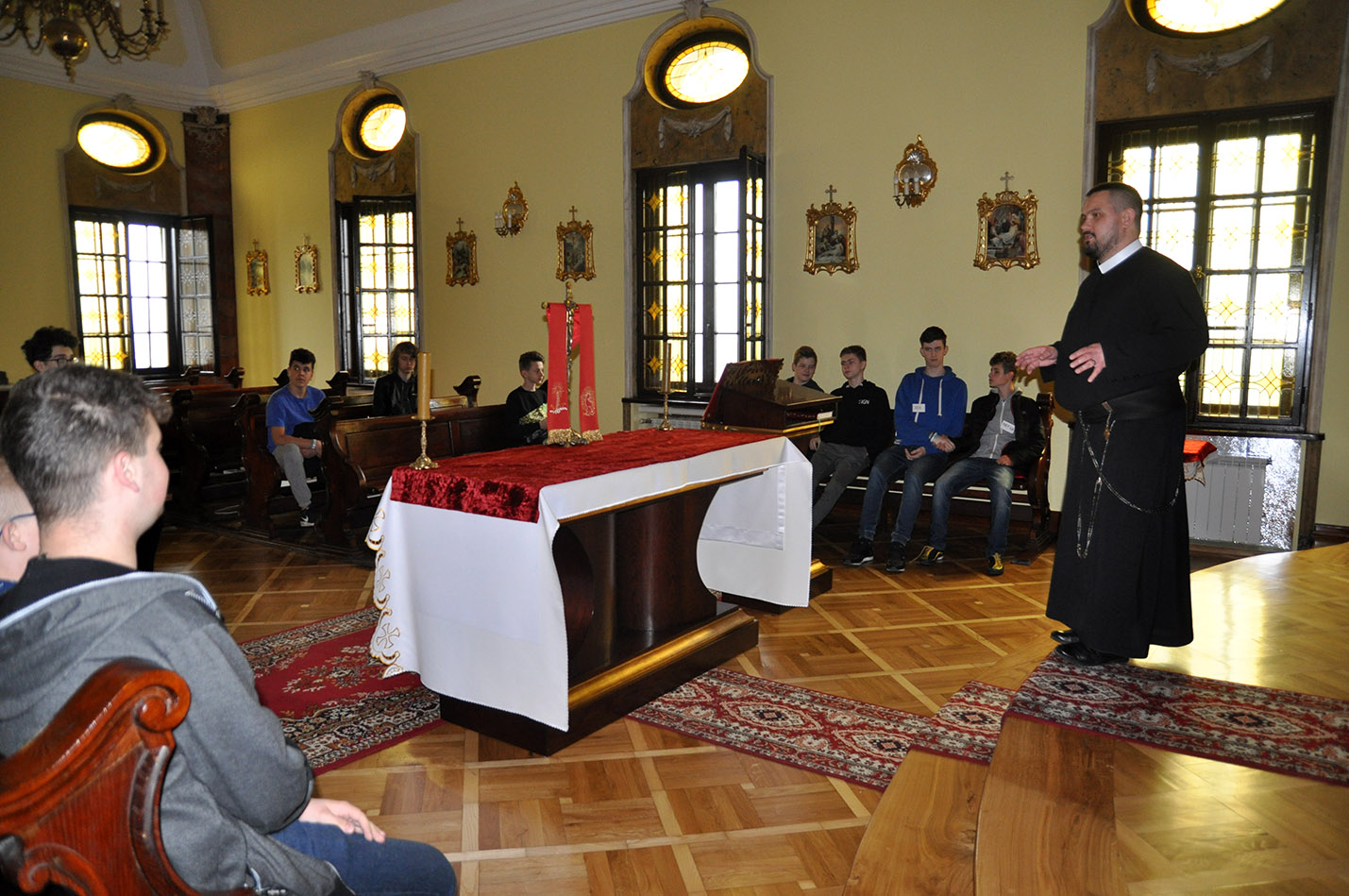 Father Paweł Zyskowski, CSsR from Tuchow was a guide and in charge of the students these days. Father Paweł shared with the participants of the Open Days a testimony of his vocation, and how God worked and continues to work in his life. He also emphasized on the importance of reading the Holy Bible, and that we should listen to God's Word to learn God's will for us.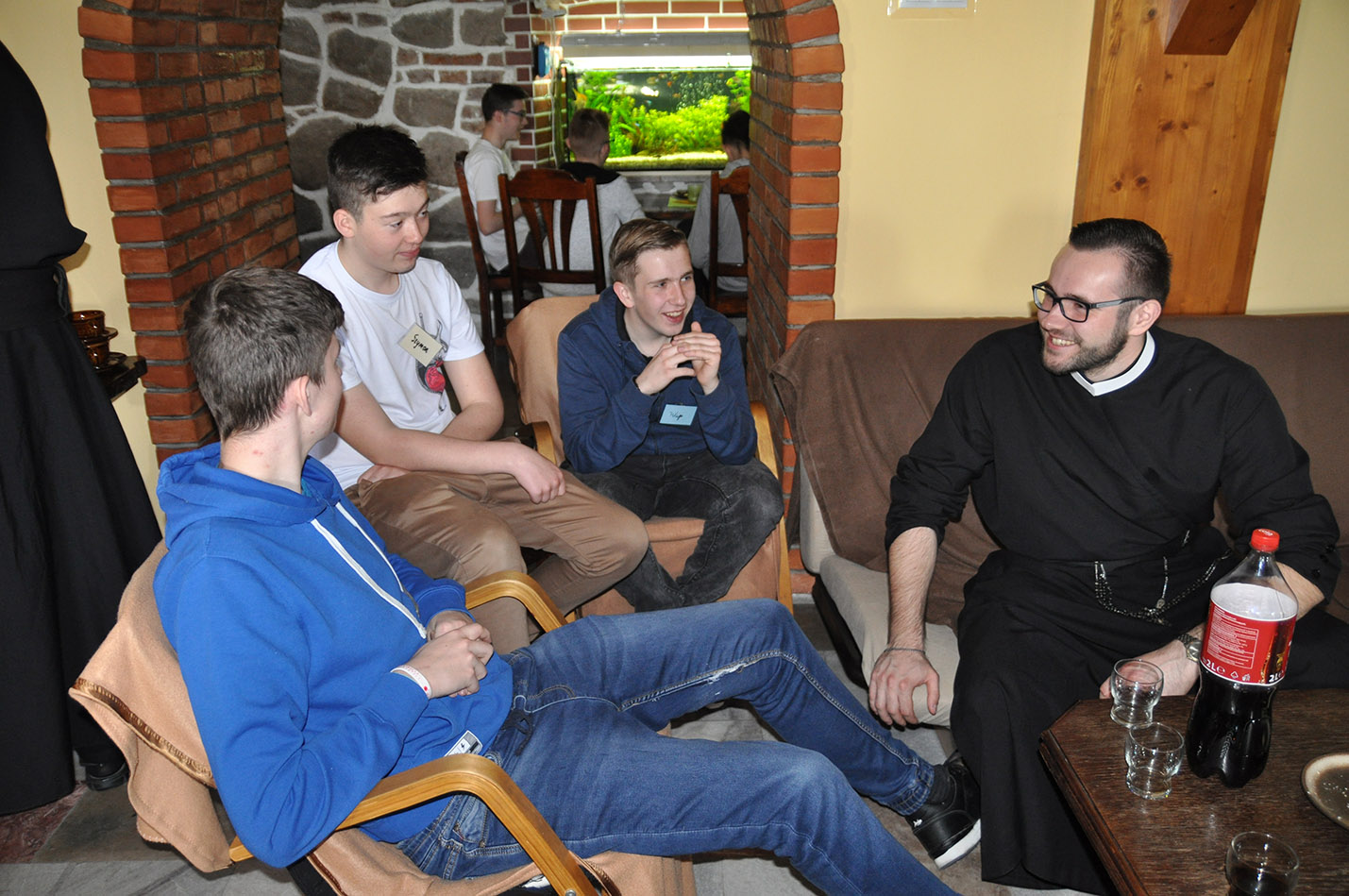 Beside prayers and conference, there was time to meet with "old" and "new" friends and Redemptorist students around coffee and cake in the community room. The students prepared for us short lectures on Liturgy and Introduction to Christianity, and after the lectures they played a football tournament with us. You can read more about the Open Days at our seminary in Tuchów on the Vocation Ministry website.
Fr. Witold Baran CSsR and Fr. Artur Pruś CSsR, Vocation Directors
Website of C.Ss.R. Vocation Ministry:
Photo Gallery: https://photos.app.goo.gl/Pc9FAW4EQsyGn4S4A