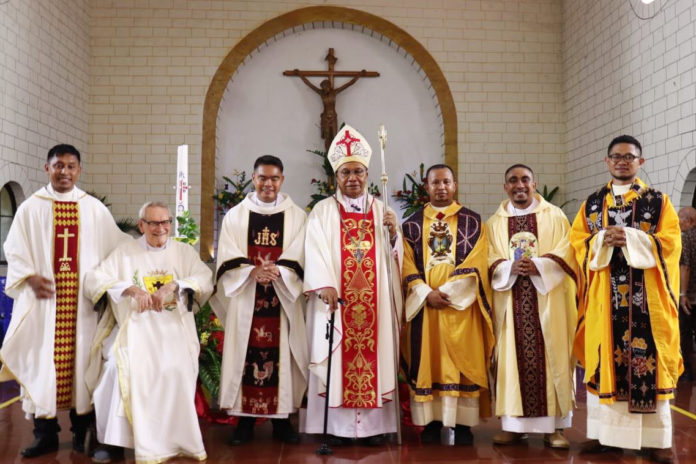 (Weetebula, Indonesia) The priestly ordination of Five Redemptorists took place at the Cathedral of the Holy Spirit of Weetebula, Indonesia on 15th of May, 2019. Mgr.  Edmund Woga CSsR ordained five young Redemptorists who committed themselves to serve God in His vineyard. We the Redemptorist Congregation in Indonesia, are blessed with five new confreres.
The ordained priests are Fr.  Anjelino Noventus Rowa CSsR,   Fr. Anthony Koten, Fr.  Anton Balla Ngundang CSsR, Fr.  Nikolaus Lusi Uran CSsR,  Fr.  Robertus Carolus Koli Udak CSsR.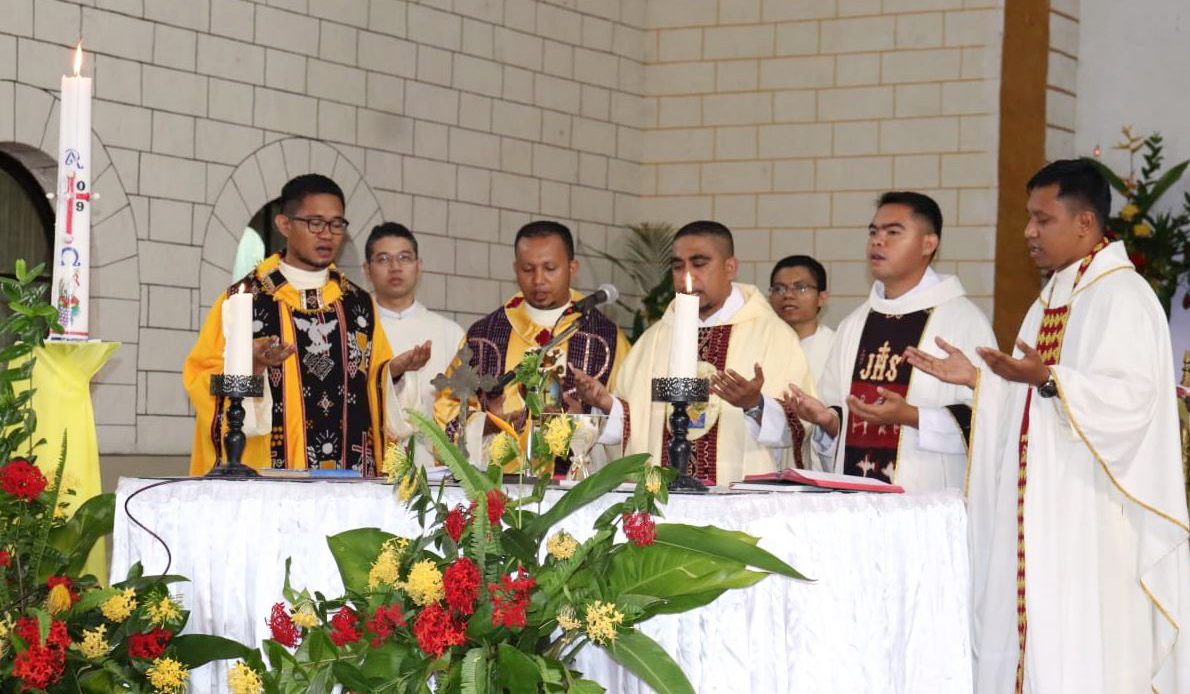 We thank God as they have answered the call of the master and followed Him.   They are ready to be commissioned to new missions. One of them, Fr.  Anjelino Noventus Rowa (Ofan) will take up his mission in Japan.
 May the Lord's Blessings protect all the sons of St. Alphonsus as they are sent to different communities with various tasks.
Copiosa Apud Eum Redemptio.
Fr.  Willy Pala.