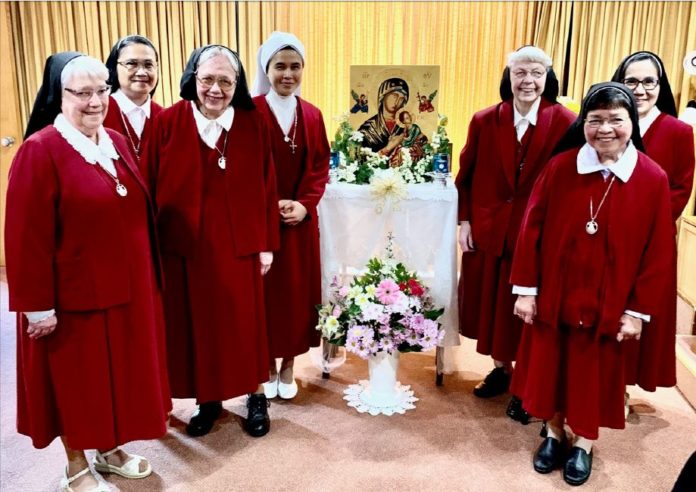 The Redemptoristines (left to right) Sr. Janice Marie, Sr. Mary Louisa, Sr. Ann Marie, Sr. Maria Woranunt;,Sr. Eleanor, Sr. Mary Helena and Sr. Maria Celeste with the Missionary Icon.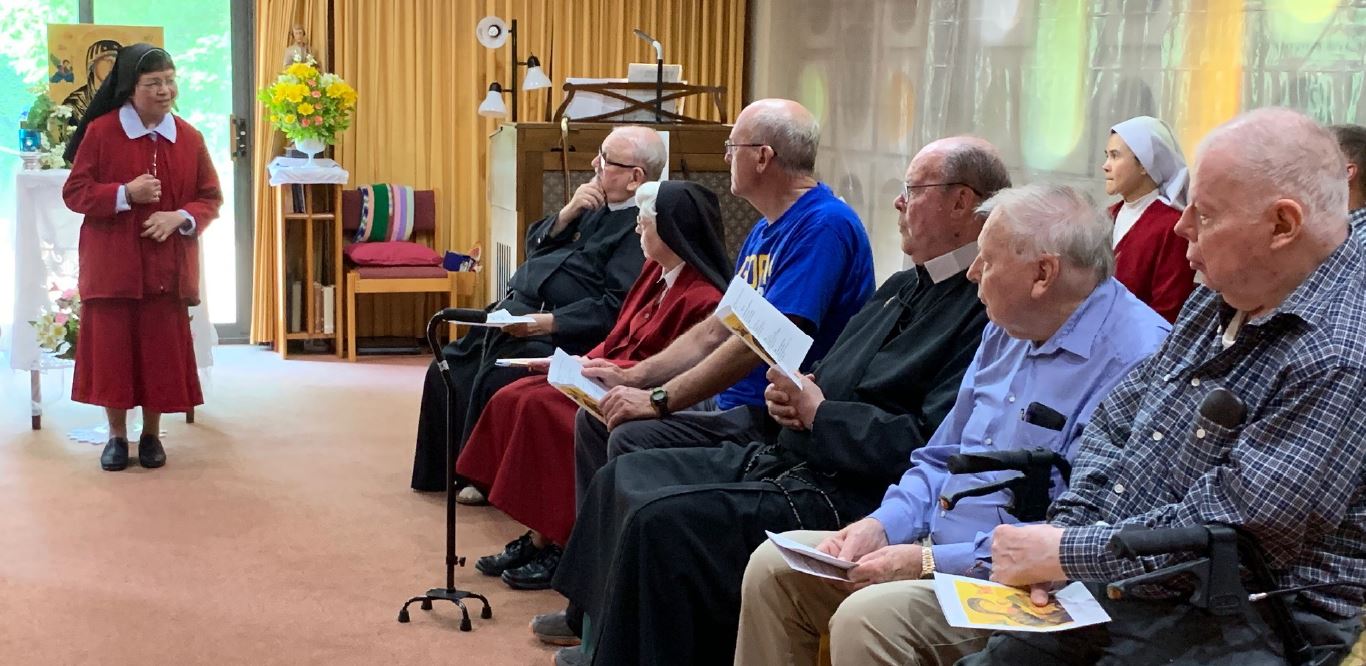 (Chicago, United States) The Redemptoristines in Liguori hosted Evening Prayer in honor of Our Mother of Perpetual Help in preparation for their novena leading up to the feast day celebration. Confreres from the nearby St. Clement Redemptorist Mission and St. Alphonsus "Rock" communities joined them on June 6 for prayer and a brief presentation on the Icon of Our Mother of Perpetual Help by Br. Dan Korn, who used the Missionary Icon commissioned for the Perpetual Help Jubilee Year.
Prayer and a blessing in front of the Missionary Icon were credited with a miraculous healing during 2017. The day before he was scheduled for surgery to remove a malignant tumor, a man in Seattle prayed before the icon and received a special blessing from Fr. Binh Ta. Surgeons were surprised to find that the tumor had disappeared – only the marker that had been inserted prior to chemotherapy and radiation treatments remained. They declared that he was free of cancer. Confreres may request the traveling icon for use in retreats and special presentations from the St. Clement's community.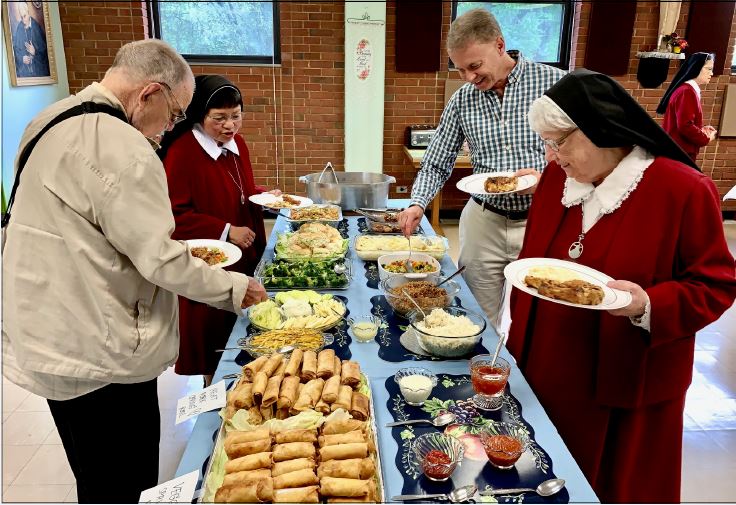 After Evening Prayer, everyone enjoyed lavish portions of food, fine wines and tasty desserts at the monastery. Thanks to everyone who helped make the evening such a tremendous success!
Submitted by Sr. Mary Helena U. Aquino, O.Ss.R.
Photos by Fr. Vincent Minh
denverlink update, 14/06/2019