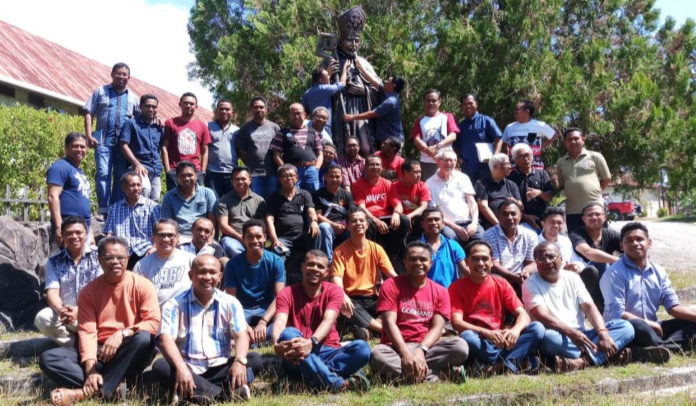 (Indonesia) Indonesian Redemptorists held an annual retreat from the 3rd to 7th of June, 2019 at St. Alphonsus retreat house, Weetebula, Sumba, Indonesia. On this occasion, the Retreat was led by Fr.  Juventius Andrade CSsR from the Province of Bangalore.  The theme for the retreat was, "The witness of the Redeemer in solidarity for the Mission to the wounded world."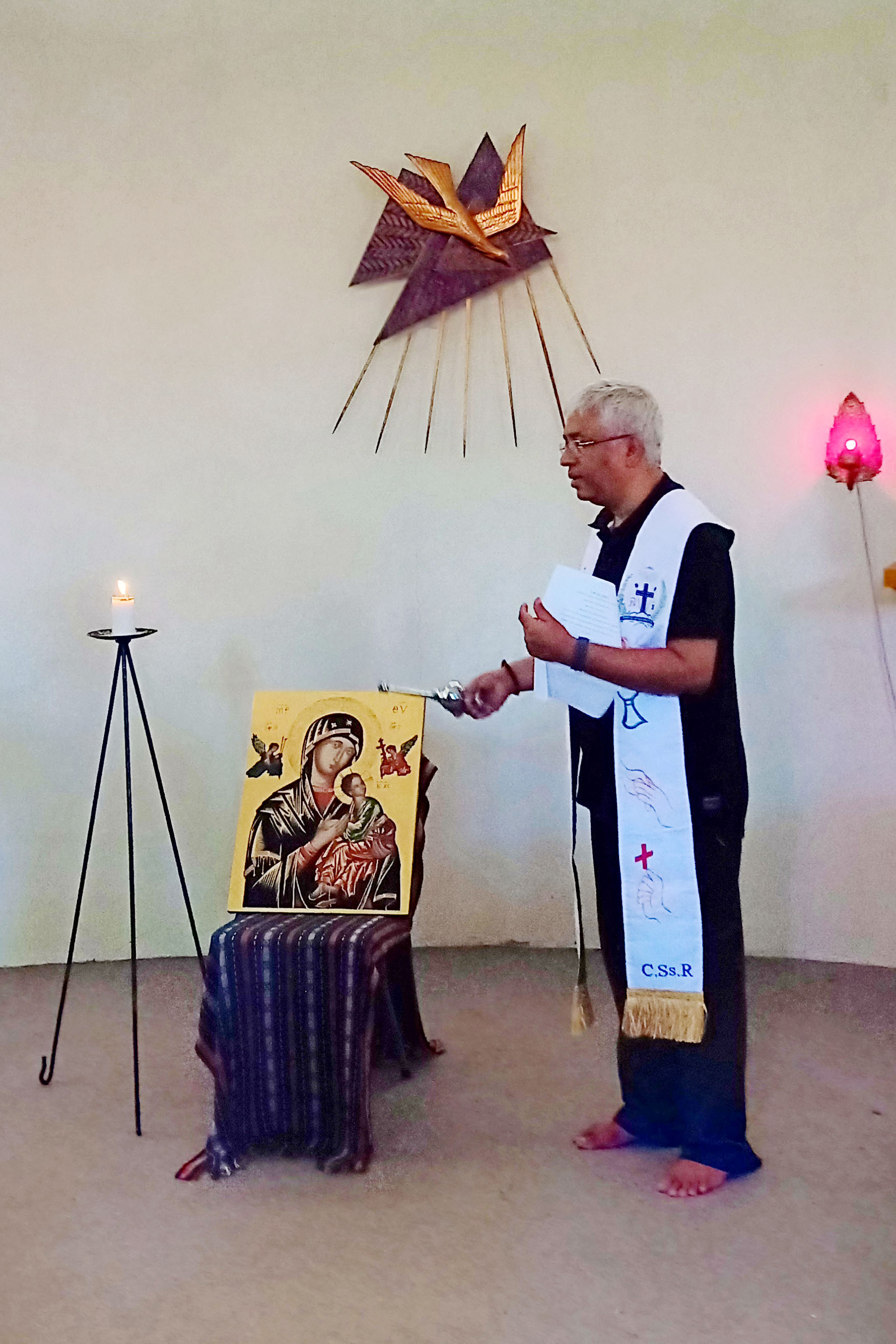 In his sharing and reflections, Fr.  Juventius invited and urged confreres to be preachers and witnesses to God's mercy and His abundant Redemption with integrity. He said that the Charism and spirituality which we live, that flows from life, work, passion, death and the resurrection of Christ the Redeemer, that must be a joyful witness of life in our mission.  This joy and solidarity must be felt especially by those who are the poorest and the most neglected.
As we ended our retreat, we had the blessing of the icon of Our Lady Perpetual Help and that will be enthroned at the new Novena Church.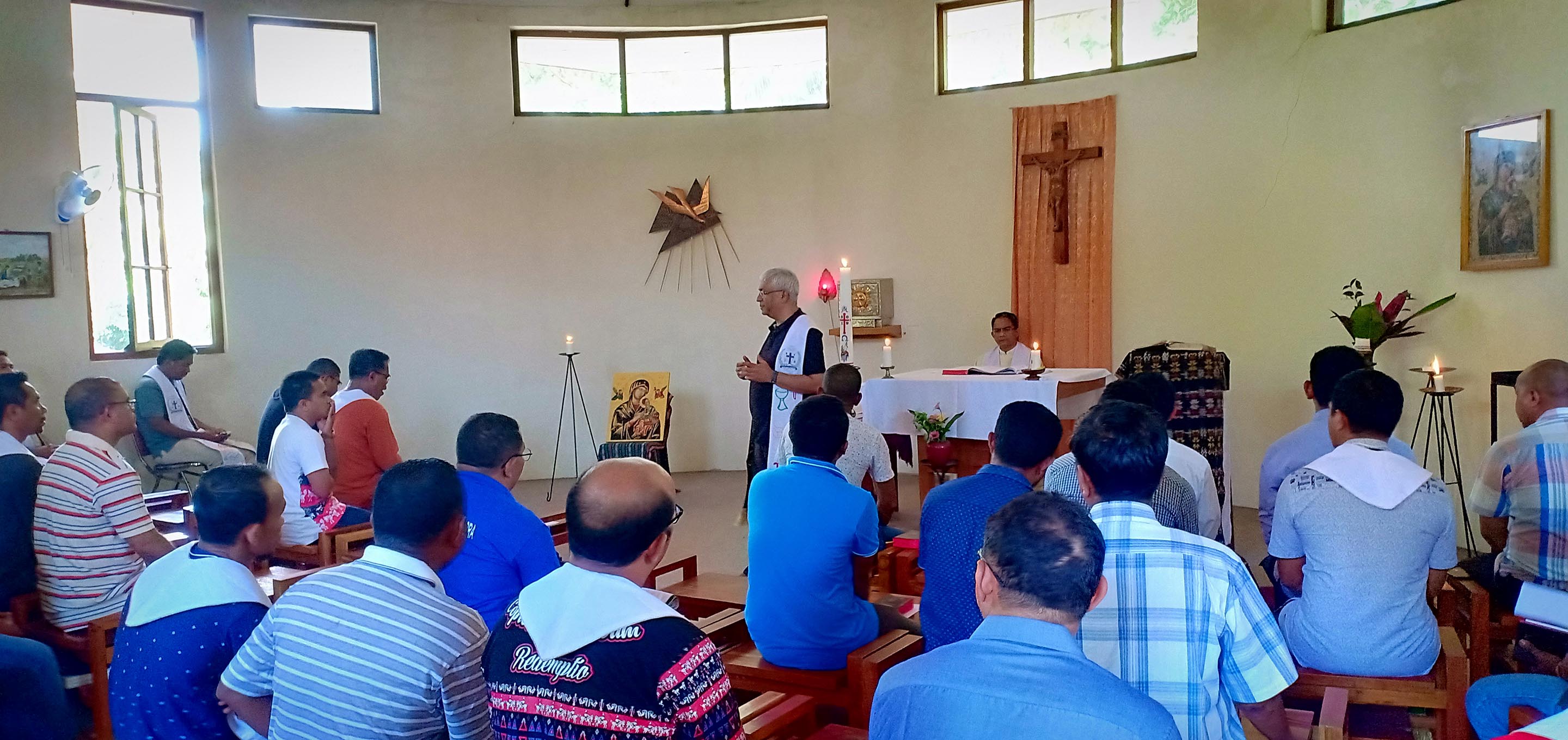 May the spirit of the founder, saints and blessed continue to ablaze the fire of love in our hearts for the mission.
Fr. Willy Ngongo Pala CSsR