(Ukraine) The annual all-Ukrainian congress of the confraternity of Our Mother of Perpetual Help, a lay movement, took place at St. George's Cathedral in Lviv on Saturday the 6th of July, 2019. It was attended by over 2,500 pilgrims.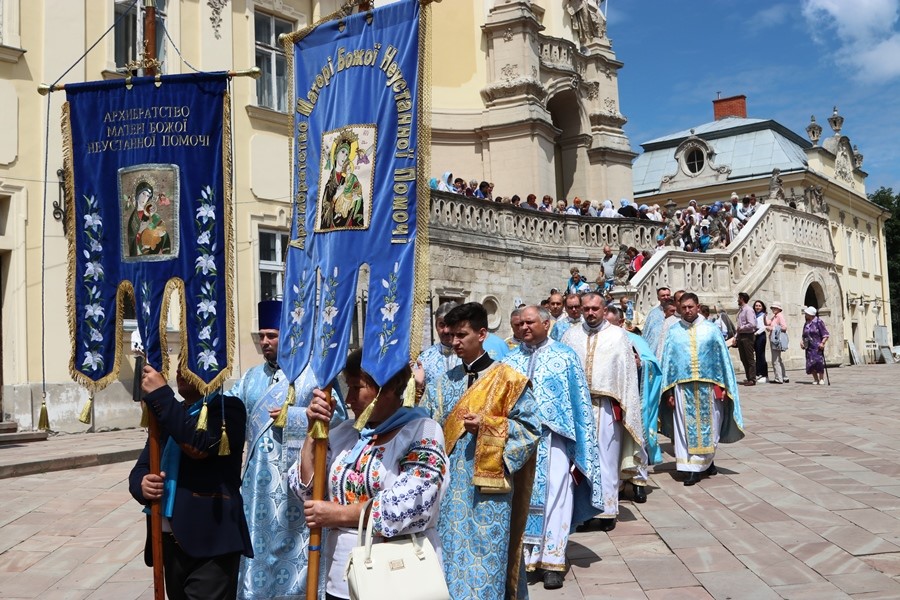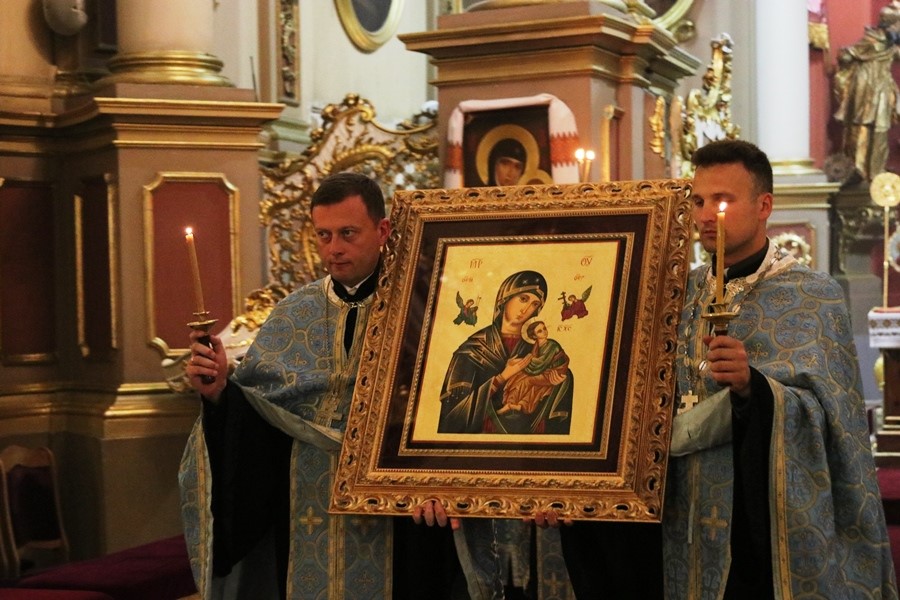 The liturgical part of the program was headed by the Auxiliary Bishop of the Lviv Archdiocese of the UGCC, Volodymyr Hrutsa, CSsR. At the end of the festivities, the community of the confraternity accepted 100 new members.
During the reign of the communist regime in Ukraine, the homes of members of the confraternity were clandestine centres of prayer gatherings between the priests and the faithful of the underground UGCC. With the fall of the Soviet Union in the 90's the persecuted UGCC was able to get out of the underground and began to revive. Together with the UGCC, the Lviv vice-province of Redemptorists also began to renew their mission work in Ukraine; and in 1991 they received the status of province. Together with the Redemptorists, lay movement, known as the Confraternity of OMPH, also received a re-birth.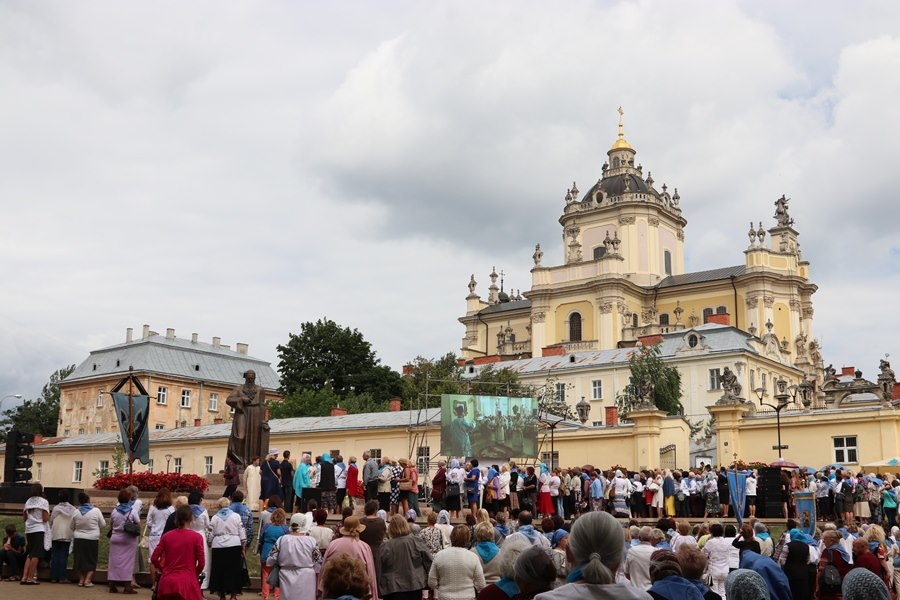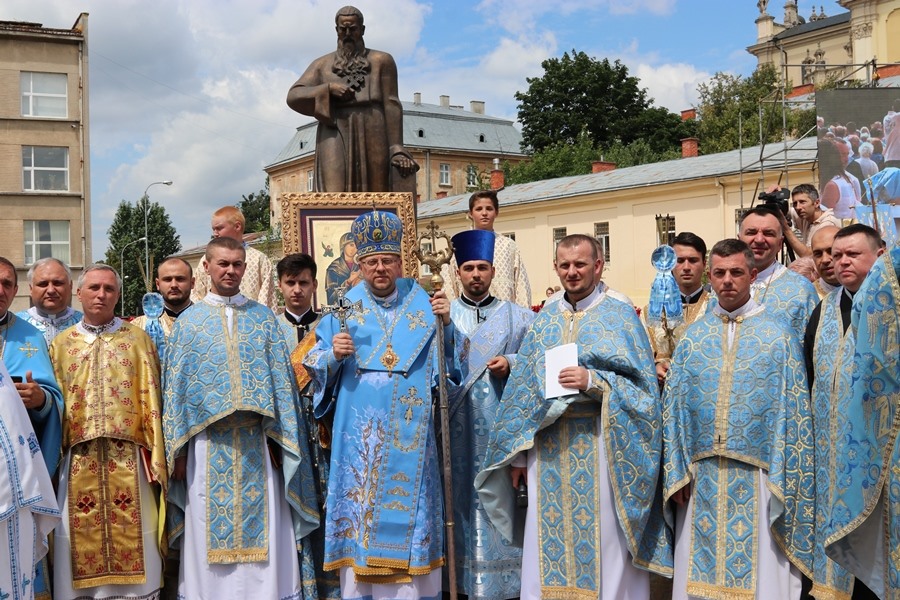 The lay movement of the Confraternity of OMPH has existed in some form in Ukraine for over 90 years; since it was founded on December 22, 1927 (the feast of the Immaculate Conception of the Blessed Virgin on the Julian calendar), by Redemptorists in the UGCC in what was then 'Galicia'. The founders of this lay movement intended to support the faithful of the Eastern Byzantine rite and to unite the people who participated in Redemptorist missions.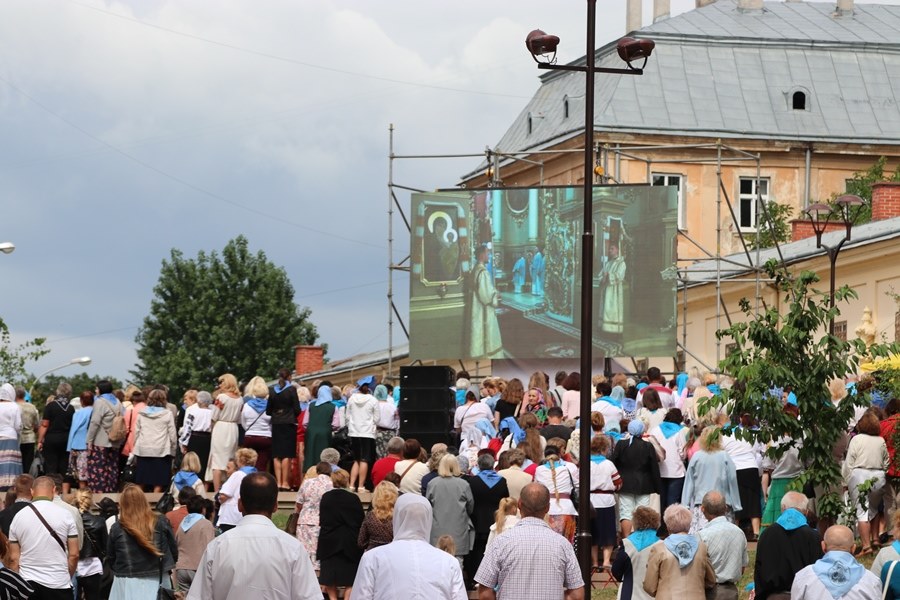 Gradually, the confraternity spread and by the end of 1929, there were about 15 thousand members in various parishes of the three Galician eparchies (eastern dioceses) of the UGCC.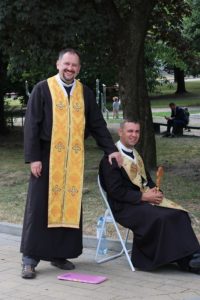 The Holy Father Pius XI, by his decree on September 12, 1932, raised the confraternity of Our Mother of Perpetual Help to the Dignity of the Arch-confraternity.
Today, the confraternity has more than 2,000 official members and continues to grow. The confraternity acts in the UGCC in parish communities inside of and beyond Ukraine's boundaries and through their testimony of prayer and ministry spread the cult of OMPH.
Today, the lay movement of the confraternity continues to renew and develop, greatly supporting the Redemptorists in their service.
The Secretary,
The Province of Lviv.