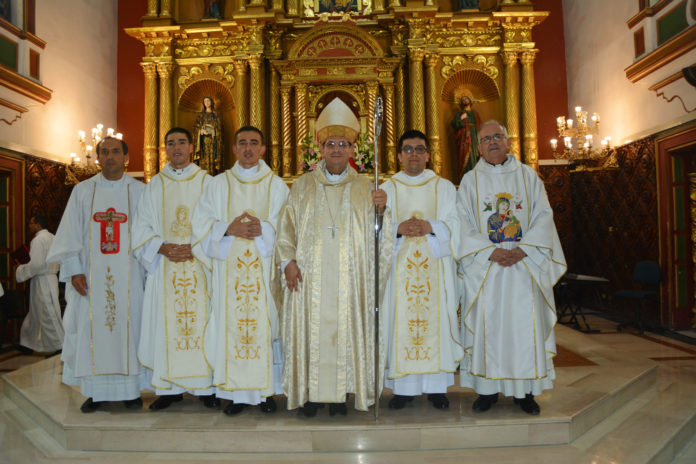 (Bogotá, Colombia) During the feasts of St. Alphonsus and the Redemptorist jubilees, the new priests Edward Julián Chacón Díaz, Carlos José García García and Oscar Gerardo Gómez Vargas, were ordained for the province of Bogotá in Colombia.
Mgr. Francisco Antonio Ceballos Escobar, Apostolic Vicar of Puerto Carreño – Vichada, who was a Redemptorist Missionary, ordained them.
The bishop invited the candidates to be mediators and not just intermediaries of the Lord's mission. As mediators: they must give their lives by forgetting themselves, their pay will be fatigue, the price of their work, their lives, all following the example of the great mediator Jesus Christ, sent by the Father. As ordained for the mission, they are sent by the Church as prophets in difficult times. They will be available; they will invoke divine mercy; their anointing leads those to be outgoing people, with a centrifugal force that comes from the Father through the Holy Spirit to serve especially the poor in the example of Saint Alphonsus and with the intercession of the Virgin Mary in the invocation of Perpetual Help.
Office of Communications
Province of Bogotá.