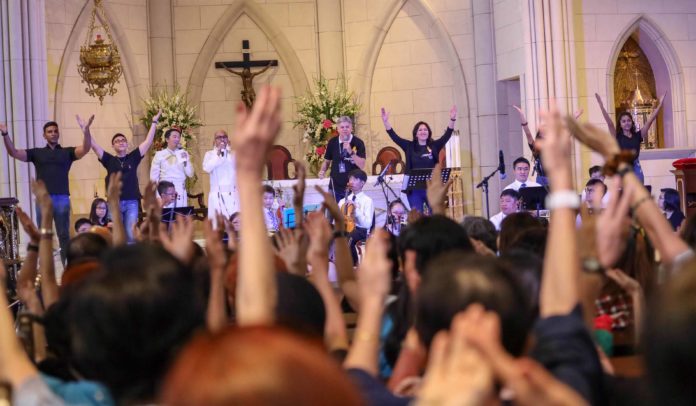 (Singapore) The Redemptorist community and the faithful of the Church of St. Alphonsus in Singapore, more popularly known as Novena Church, gathered for the Annual Procession on the 1st of September 2019. Since the early 1950s, this procession has always been held on the first Sunday of September and is the highlight of the year for the community and devotees alike.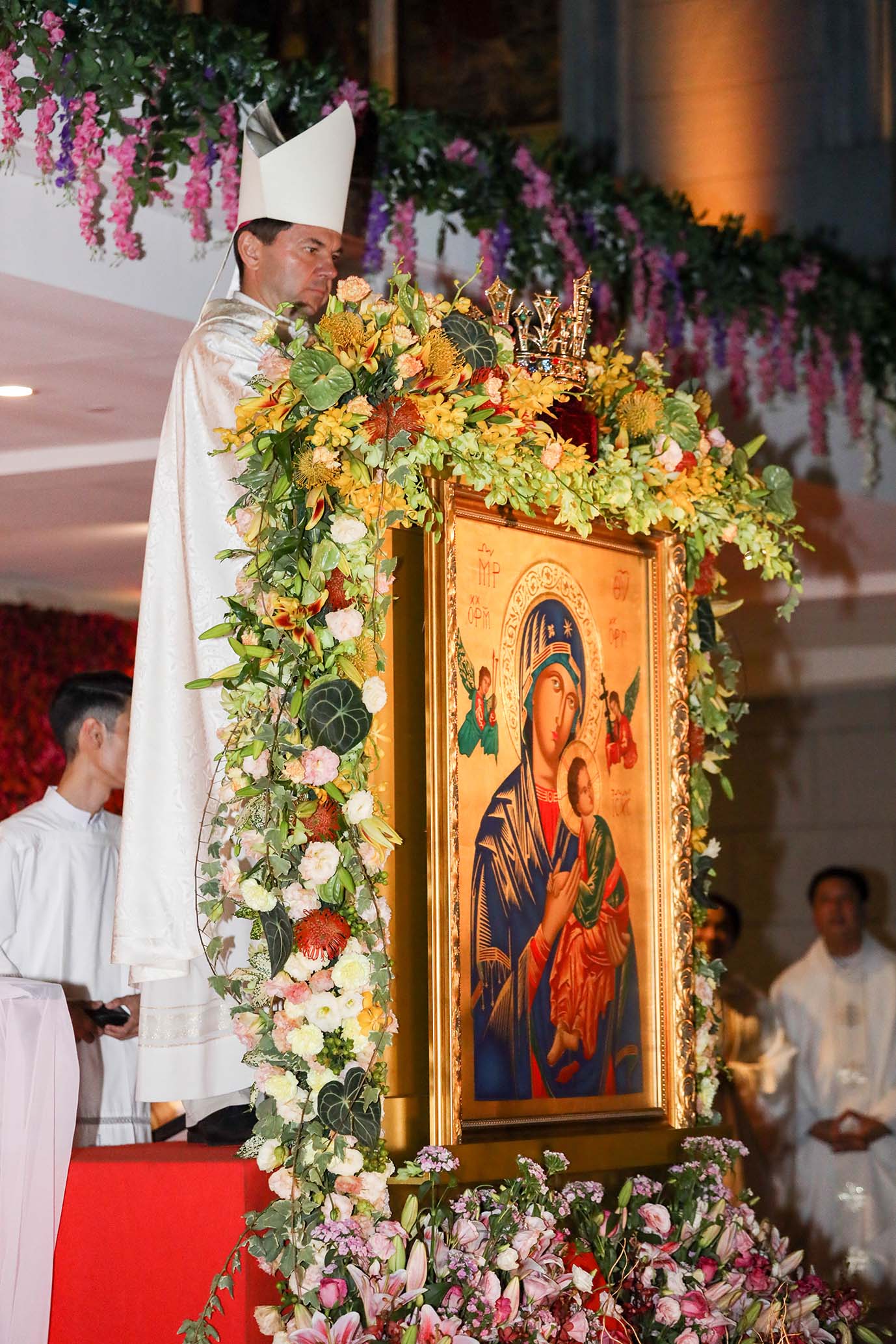 The people were prepared for the procession through nine weeks of preaching at the novenas to Our Mother of Perpetual Help, a Triduum leading up to the weekend and a seminar on the mission at which more than one-hundred religious and laity were present.
The icon of Our Mother of Perpetual Help was carried in procession through the crowds around the church and before the Eucharist, the icon was crowned in a solemn ceremony. Approximately 25,000 people attended all of the events of the week.
The day after the procession, the church was full again for the Novena Youth Rally. More than 1000 young people gathered for a night of song, preaching and adoration. This year, the members of the organising committee of the Asia-Oceania Conference Youth Day were also able to be present.
Next year marks the 70th anniversary of the opening and blessing of the original church and the 85th anniversary of the Redemptorist foundation in Malaysia and Singapore and special celebrations are being planned to mark the occasions.
Click the pictures to view them:
We give praise to the Christ our Holy Redeemer and express our gratitude to Our Mother of Perpetual Help for her constant intercession.
Francis Vijayan CSsR