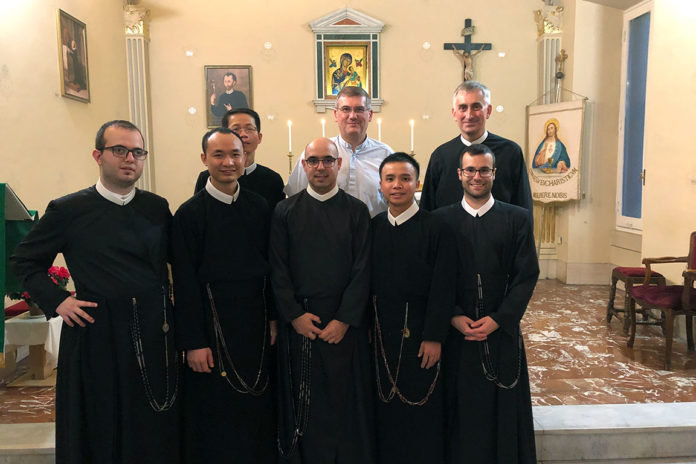 (Rome, Italy) The Inter-provincial Studentate of the Redemptorist Conference of Europe was officially inaugurated on Wednesday, September 25 in the community of San Gioacchino in Rome.
The formative community of the Studentate is formed by Fr. Jacek Zdrzalek (Province of Warsaw), Prefect of the students; Fr. Pietro Nguyên Anh Kiet (Province of Vietnam), as Socius; and 5 students who will attend the five year philosophical-theological studies at the Lateran University: Fabrizio Podda and Gianluigi Colucci (Province of Rome) who will attend the third year; Joseph Pham Dinh Cuong (Province of Vietnam) who will attend the III year; Paul Hồ Văn Nam (Province of Vietnam) who will attend the first year; Sérgio Miguel Magalhaes Silva (Province of Lisbon) who will be doing the last year of his studies.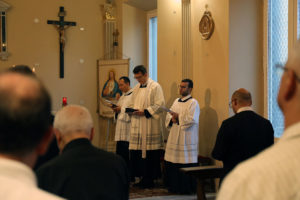 The Inter-provincial Studentate was inaugurated at a solemn celebration of Vespers, presided by the Coordinator of the Redemptorist Conference of Europe, Fr. Joannes Römelt, and animated by the students.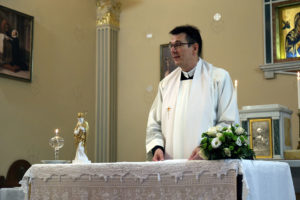 Fr. Johannes expressed his enthusiasm and joy which marks the beginning of this new experience for the students and formators who gathered together from different Provinces of the Conference.
The students, besides the philosophical and theological studies at the Pontifical Lateran University, will also experience this period of their initial formation as an opportunity to grow in human, spiritual, and pastoral dimensions of the religious life as they live in the international community.
At the beginning of the celebration, Fr. Antonio Cirulli, Superior of the Province of Rome expressed gratitude and joy to the San Gioacchino community that hosts the Studentate.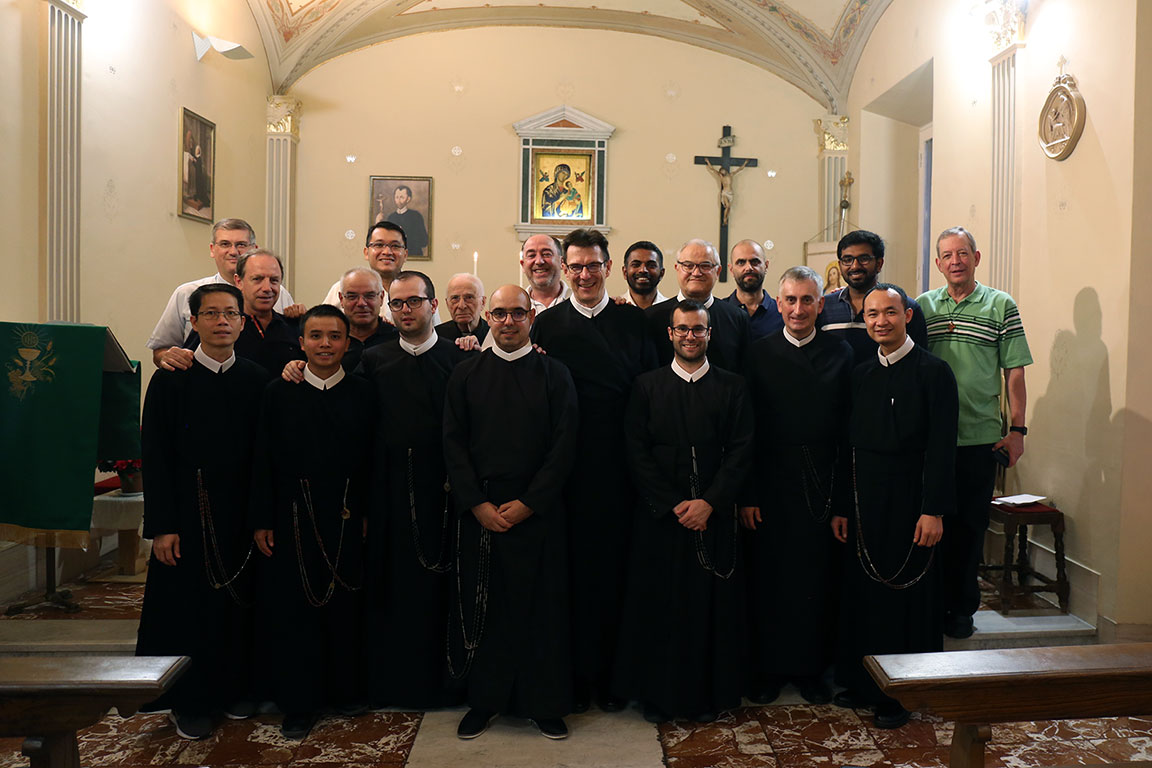 At the inaugural celebration, the Vicar General Fr. Alberto Eseverri, the General Consultor Fr. Pedro Lopez, the Provincial superior of Lisbon Fr. Rui Santiago, the General Secretary of the Formation Fr. Manuel Rodriguez, the two councilors of the Redemptorist Conference of Europe Fr. Giovanni Congiu (Superior of the St. Alphonsus community in Rome) and Fr. Piotr Chyła (Director of the Spirituality Center), Fr. Grzegorz Ruszaj (Communications Office) and Superior of the San Gioacchino community Fr. Piotr Sulkowski together with the members of the community were present.
Gianluigi Colucci, C.Ss.R.