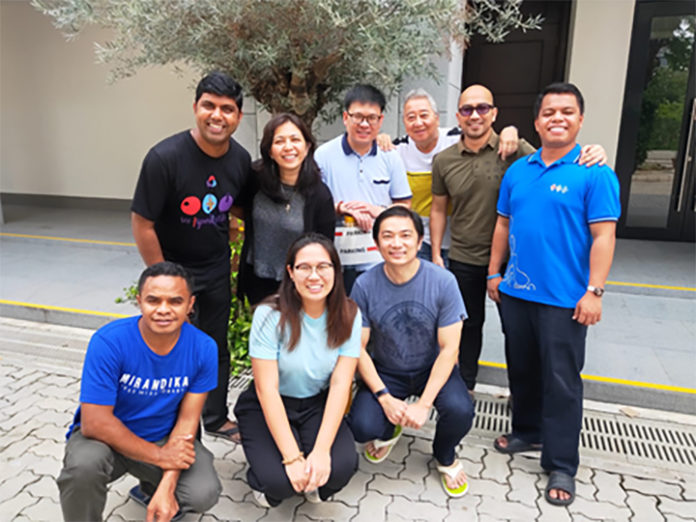 Theme: "RYM: One Encounter, One Family, One Mission"
(Singapore) Still charged with the recent positive experience of the ASIOC youth minister gathering, the elected preparatory committee members gathered in Singapore from 3-5 September 2019 to begin the discussion on the first-ever ASIOC conference youth gathering to be held in 2020.
The preparatory committee consists of youth ministers from 5 different units in the conference. They include Fr. Velson Fernandes CSsR (Bangalore province), Fr. Vincent Pham CSsR (Vietnam province), Fr. Mhel Dacillo CSsR (Manila province), Fr. Lorens Lengari CSsR (Indonesia province) and Ms Hannah Lim (Singapore). Fr. Jovencio Ma CSsR, the coordinator of the ASIOC conference, was also present to provide guidance and advice in the meeting.
After two fruitful days of discussion, the preparatory committee has agreed to hold the first-ever youth gathering in the year 2020 at Sumba, Indonesia (pending approval by the major superiors). The theme of this long-awaited gathering has been set as "RYM: One Encounter, One Family, One Mission", resonating the collecting desire of participants of the recent youth minister gathering to foster a stronger sense of common identity of the youth within the conference and ultimately, with the Redemptorist youth around the world.
The following objectives have also been discerned to be the focus of this first youth gathering:
This gathering could be a place where we can showcase our identity and mission
To bond as one conference
To give the young people a sense of belongingness, exposure, diversity
It is hoped that all 14 units within the Asia Oceania conference will be able to send their youth and youth ministers to this gathering, hence beginning a new era of Redemptorist youth with a stronger sense of spirituality, identity and call for mission.
Terence Wee C.Ss.R