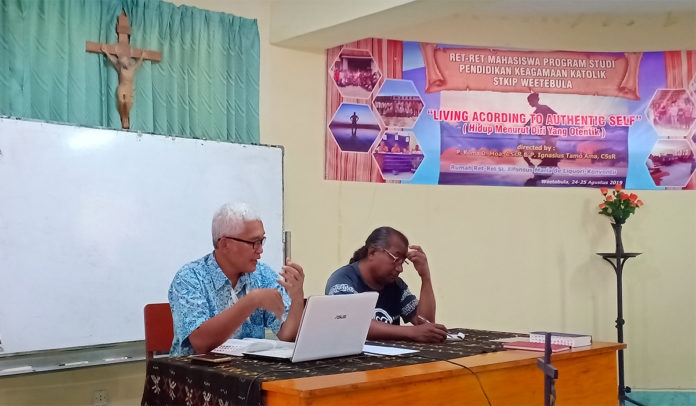 (Weetebula, Indonesia)  The members of the Indonesian Redemptorist Province gathered at St. Alphonsus retreat house, held overall evaluation on various pastoral works carried out in the Province of Indonesia, from 10 to 12 September 2019 at Weetebula.
In these days, we focused on learning and discussing various pastoral works, which currently being carried out in the province.  Topics of study and reflection covered the fields of parochial, social, cultural and educational ministries, Parish mission and ministry of justice and peace.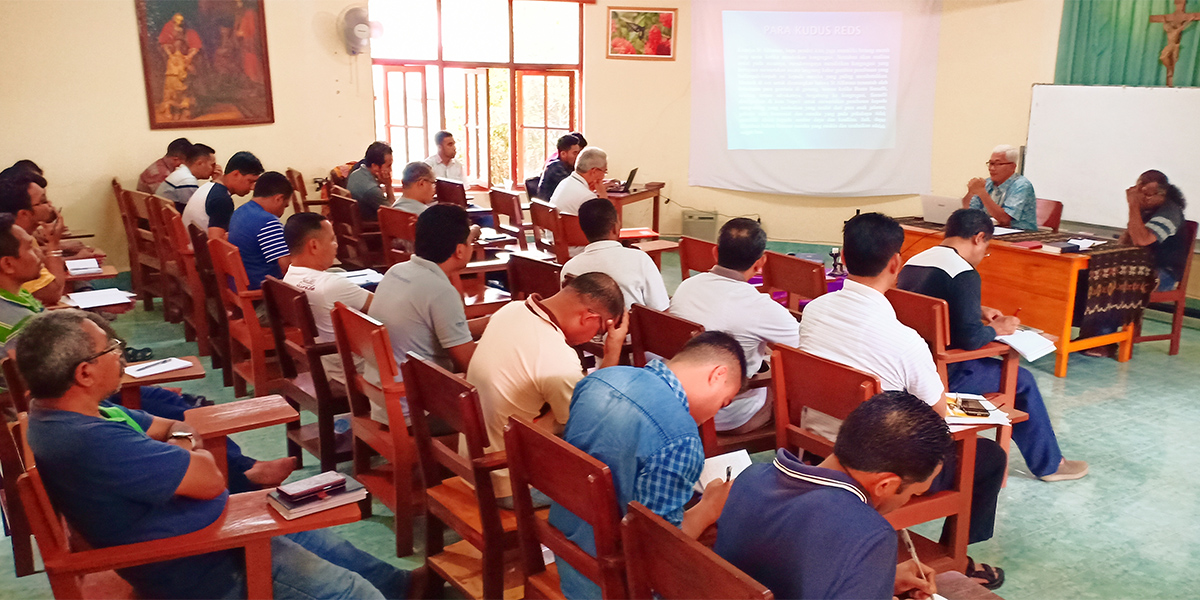 Each of these fields is reviewed from several aspects such as theological and biblical, spirituality and historical relevance of the work in this era and its importance for us as Redemptorists today, taking into account of the local context.  Other aspects to be considered are the current challenges and difficulties of the work in connection with the institutions both within and outside the congregation, the aspects of formation in preparing the mission and the sustainability of the work in the future and the financial aspects.
These study days are opportunities for each member to get to know more deeply and the details of every pastoral work that exists today.  By studying and discussing together, on the one hand, each unit of ministry can continue to grow, develop, and open itself to be renewed.  On the other hand, each confrere developed a sense of owning and belonging to the ministry.
We hope and pray that the results of this joint study and evaluation will strengthen each confrere in his mission to be a witness of redemption for the wounded world today.
 Fr. Willy Ng Pala