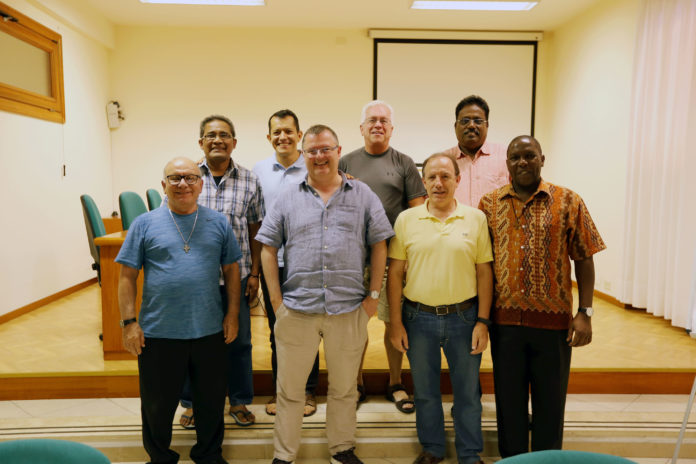 (Rome, Italy) The General Commission for Evangelization and the New Initiatives, formed by the Frs. Ulisse Da Silva, Kevin O'Neil, Noel Kehoe, Gregory Noronha, Raphael Kitheka and Cristian Bueno, was held from 10 to 13 September. The General Consultors Frs. Pedro López, Sebastian Ani Dato and Nicolás Ayouba also participated. Father General too was present at various times during the meeting.
This commission is a team of assistants to the General Government, in particular as regards to the decision of the General Chapter, which requires a study on pastoral ministry in our Churches (parishes and shrines) so that they can respond to the challenges of evangelization of the 21st century. In addition to responding to these issues, the meeting also focused on the new missionary initiatives that are taking place in the current context and in the process of restructuring and reconfiguration in the Congregation. The theme of promoting devotion to Our Mother of Perpetual Help was also on the agenda.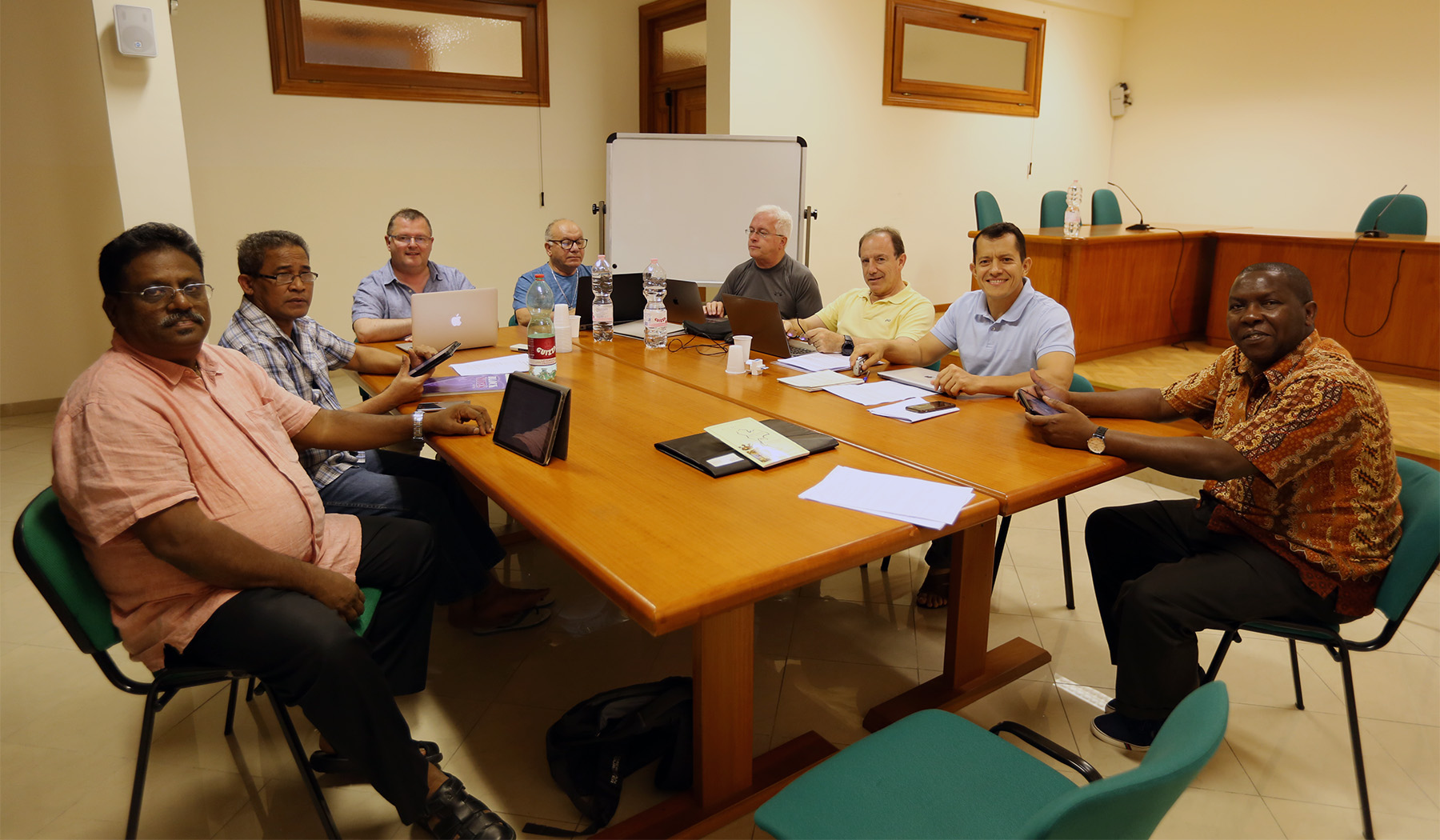 At the beginning of this year, a questionnaire was sent to the various units in the context of the "consultation of the Congregation concerning our Churches, their task and their current functions", referring to the decision of chapter 9. Based on the answers received and the guidelines of the General Government, a working document has been prepared which aims to collect the guidelines on this topic, which will be subsequently enriched with the contributions of the Secretariats for evangelization of each of the Units and Conferences and interviews or conferences that can be done in them. It is hoped to offer an aid that will inspire and guide our pastoral ministry in the Churches and Sanctuaries in which we are present, a ministry which, although varied and conditioned by particular contexts.
Fr. Cristian Bueno, CSsR.
General Secretariat for Evangelization