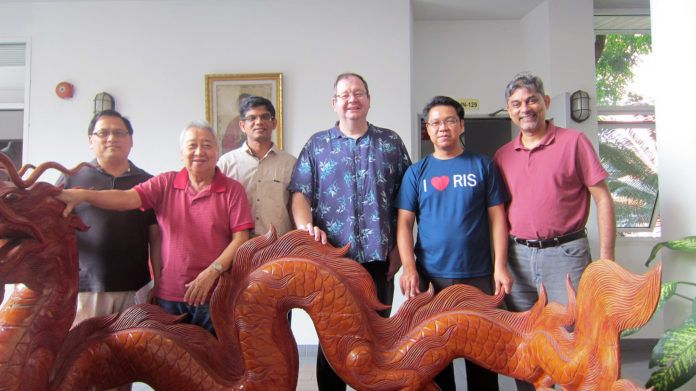 (Minburi, Thailand) The Finance Secretariat for the Conference of Asia Oceania met at Minburi from 30th September to 1st October in the Provincial House of the Province of Bangkok in Thailand. The Secretariat comprising of the following members, Fr Edward Raju (Provincial of Bangalore and chairperson), Fr Joseph Ivel Mendanha (V. Provincial of Majella), Fr David Hore (Region of Colombo (Secretary), Fr Ole (Thailand), and Fr Dominic Duan (Oceania and Conference Treasurer) and Fr Jovencio Ma (Conference Co-ordinator).
The meeting reviewed the finances of the Conferences, the finance report to be presented at the forthcoming Assembly in Vietnam as well as suggested proposals, which will be presented at the Assembly.
The Secretariat is grateful to the Province of Bangkok and the Provincial Fr Micael Picharn for his hospitality in hosting the meeting.
Fr. Ivel Mendanha, CSsR.