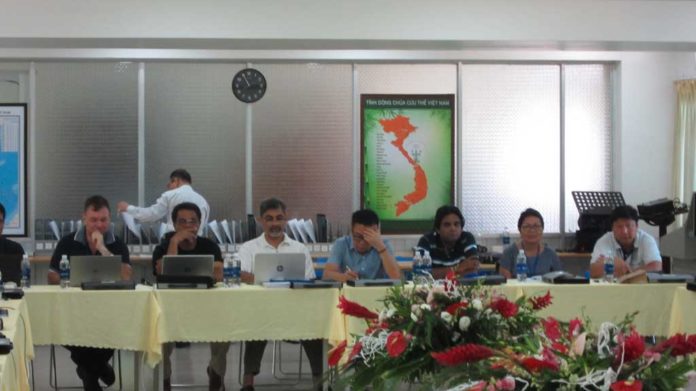 (Ho Chi Minh City, Vietnam) The last of the five Mid-Sexennial Meetings of the Congregation, Conference of Asia-Oceania, began 28th October in Saigon in Vietnam. Fr. General Michael Brehl C.Ss.R. celebrated the opening Mass on the feast of the Apostles Simon and Jude and urged the group to take to heart the call to be apostolic as we seek to incarnate the charism of the Congregation through the Apostolic and Restructuring Plan.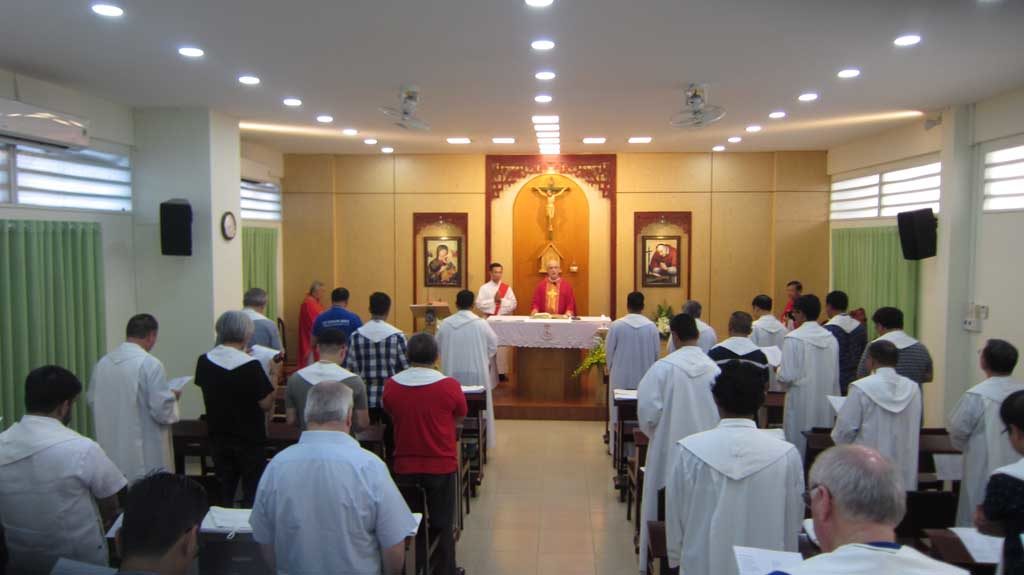 The meeting was opened by Fr. General and Fr. Joseph Bich C.Ss.R., the Provincial of Vietnam. He extended a warm and gracious welcome to all the members participating. This is a historic meeting, he said, as this is the first time Vietnam is able to host an International Conference for Redemptorists at this level since the Communist rule.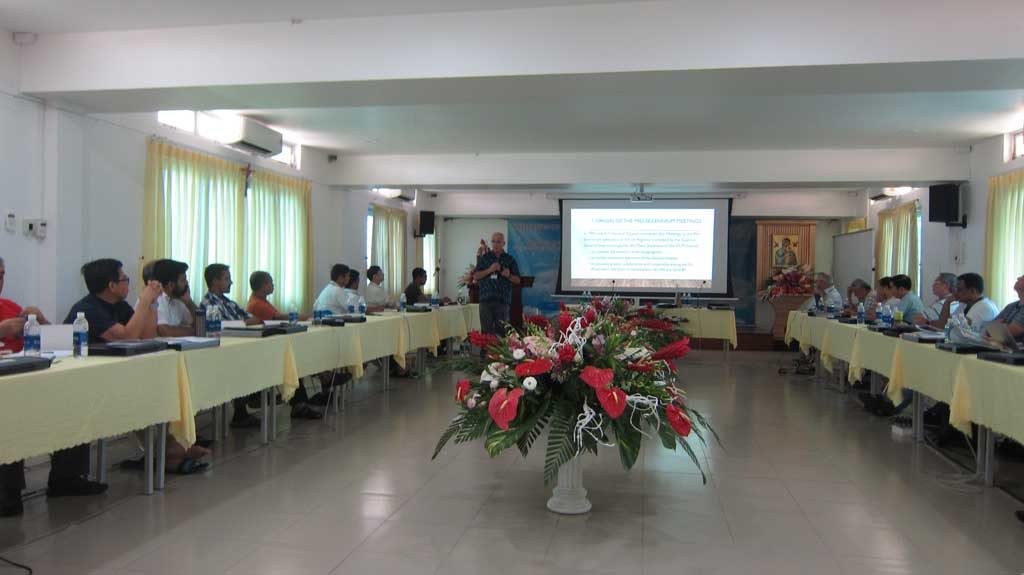 Fr. General addressed the meeting and urged the group to be conscious of concrete plans for the Conference as it restructures for mission through the Apostolic and Restructuring Plan of the Conference. The day was spent in studying the work of the CARP commission which was presented by Fr. Jovencio Ma C.Ss.R., the Conference Co-ordinator, and Fr. John Hodgson C.Ss.R. the Provincial of Oceania and member of the CARP Commission. There was a group discussion on the Apostolic Plan.
The participants, 33 members in all, have been already overwhelmed with the hospitality and generosity of the Vietnam Province.
The Mid Sexennial Meeting will conclude on the 4th of November.
Fr. Ivel Mendanha, C.Ss.R.