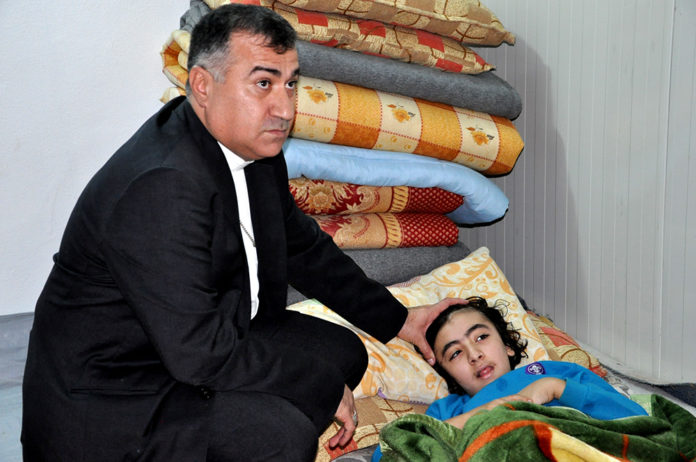 The Archbishop of Erbil, Mons. Bashar Matti Warda, C.Ss.R. concerned about the escalation of violence in northern Syria. The hope is that "all parties involved" will help "protect innocent civilians". Another conflict is untenable. At least 275,000 people fleeing. The Turkish police arrested four mayors of the Kurdish party.
(Erbil, Iraq) – As a Church "our prayers and our hopes" always go in the direction of an "end" of this "endless circle of violence"; the hope is that "all parties involved" fulfill the primary task of "protecting innocent civilians". This is what the Chaldean Redemptorist archbishop of Erbil (Iraqi Kurdistan) writes in a note, Msgr. Bashar M. Warda CSsR, commenting on the escalation of violence linked to the Turkish offensive against the Kurds in northern Syria. Emphasizing concerns "for refugees and displaced innocents of all faiths", the prelate does not hide the fears of a "new wave of refugees" in the region.
Msgr. Warda invites the people of Erbil and northern Iraq to the possible arrival of "a new wave of refugees". "We are already asking the question today – he adds – so that the international community can be prepared for help if and when the time comes to welcome these innocents". And we fear, he adds, that this moment may be "imminent".
In the last two years Erbil, the archbishop recalls, has already registered "a growing number of Syrian Christian refugees", who have left their lands and sought acceptance among the Christians of Iraqi Kurdistan. We expect, he adds, that many others "will come here" to escape the conflict in the north-east of Syria. "Let us pray – he adds – that the government of Iraq, the Kurdish regional administration and the international community will not turn their gaze elsewhere" but will contribute in helping to "innocent people of all faiths".
Meanwhile, on the offensive front, there are already 275 thousand people who have left their homes and lands in the north-east of Syria, in the Kurdish majority area.
Signs of tension and instability worry the Archbishop of Erbil, who concludes his message by stressing that "minorities are not able to sustain another serious conflict" with repercussions also on Iraq. In this sense, the "full removal of armed militias" that control some northern territories is fundamental and that, in their place, a force is placed under the full control and responsibility of the government.
"We ask everyone to pray for the innocents of Syria and Iraq at a critical moment".
(AsiaNews, 15/10/2019)