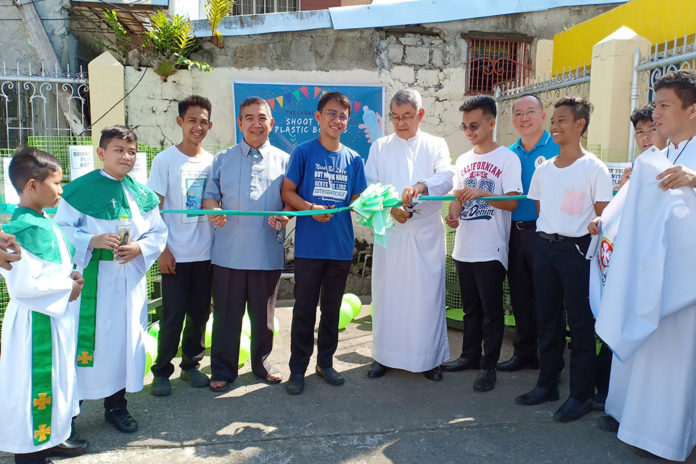 (Tacloban City, Philippines)  Tacloban City, Typhoon Haiyan's ground zero, is now rising from the devastation after almost six years. The Redemptorist community of Tacloban has been actively working with peoples organizations, national and local government to support efforts at recovery and rehabilitation after Super Typhoon Haiyan devastated the Eastern Visayas region of the Philippines.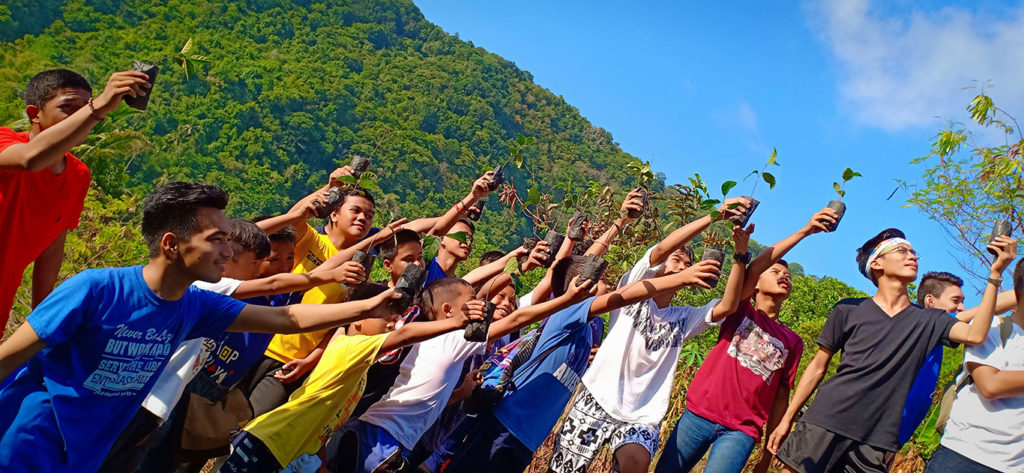 October 11, 2019, Redemptorists accompanied by 50 volunteers from the Knights of the Altar and Redemptorist Youth Ministry spearheaded a 'Tree Growing' initiative as a concrete response to the cry of the poor and of the earth. More than a hundred jackfruit trees were planted in the mountain village of Bugho, Tacloban. The activity was done to plant and grow seeds of harmony, peace, and hope in these times of climate emergencies, seeds of hope that would surely bring inspiration to a greener and better world.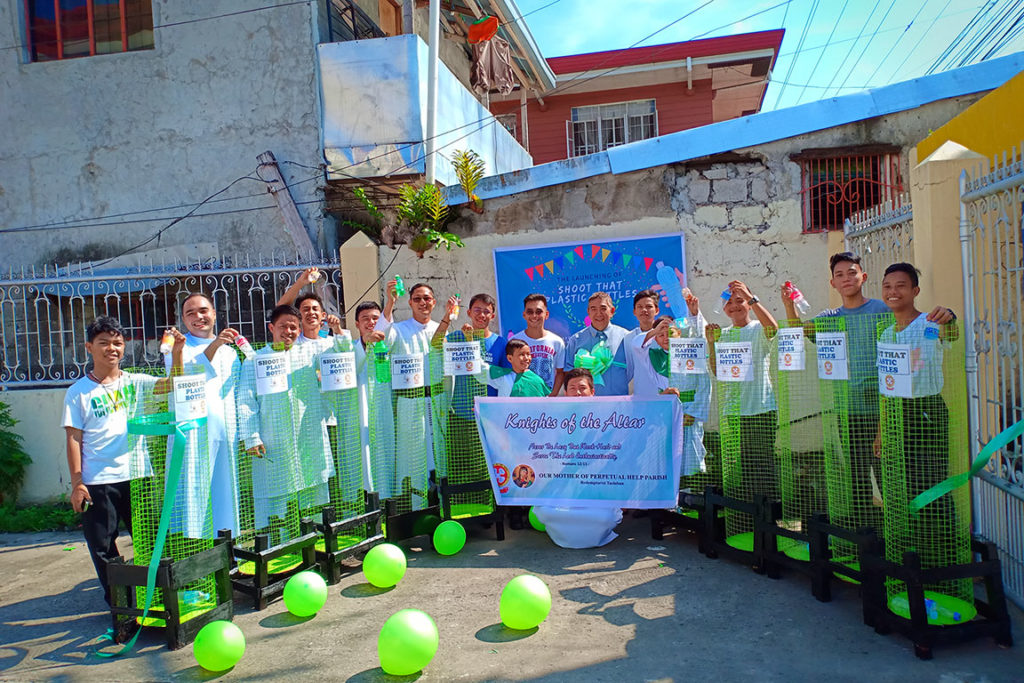 Also last July 21, 2019, on the feast of the Most Holy Redeemer, the Redemptorists launched the "Shoot that Plastic Bottle" project. Eco-bins crafted by the Knights of the Altar were placed in key areas of the Church compound with the hope that parishioners would support by recycling juice, soda, water, and hard plastic bottles, and plastic plates/cups in the bin. "The care for our common home is an important concern for us Redemptorist especially since the ecology is among the 6 missionary priorities for the Redemptorists in the Conference of Asia-Oceania and we would like to make a pro-active and sustainable contribution at the parish level," says Fr. Edwin Bacaltos C.Ss.R., the Rector of Tacloban.
We are creatures created in the image of God (cf. Gen 1:27) and called to dwell in this common home and are to take good care of it. The parish community strongly encouraged everyone to make a stand and be the difference our world needs us to be. We pray that these initiatives could instill in our minds that to plant more trees is to plant hope and to cultivate trees is to let that hope grow. Engaging the young early on in recycling would help change their way of thinking about proper waste management.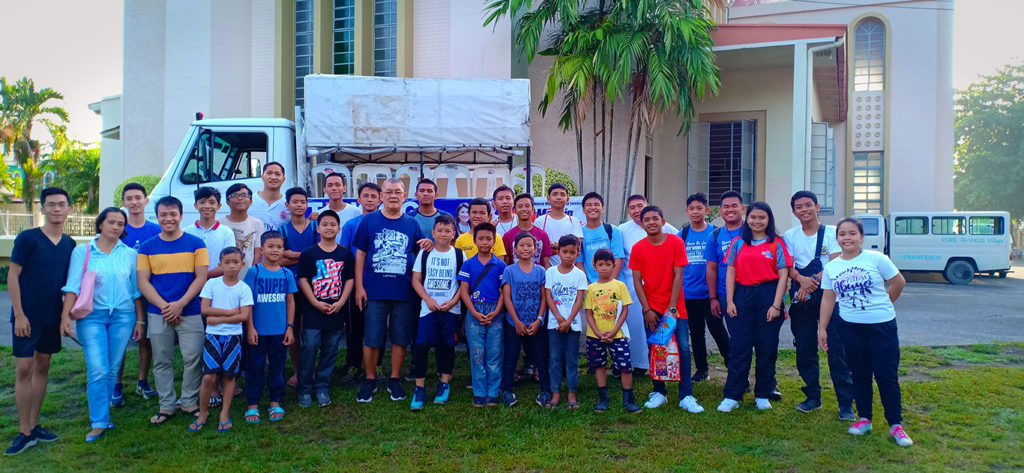 The Knights of the Altar of Redemptorist Tacloban would like to thank everyone who supported and helped make our initiatives to protect the environment possible. Heartfelt gratitude to the Redemptorist Community especially to our Parish priest and Rector, Fr. Edwin C. Bacaltos, C.Ss.R., Fr. Ferderiz Cantiller, C.Ss.R., Knights of the Altar and Youth Ministry priest-in-charge, Ms. Brigitte Galangue of the Redemptorist Youth Ministry, the Department of Environment and Natural Resources, Congresswoman Hon. Yedda Romualdez, to the residents of Utap Village and the Tacloban City Rescue Unit volunteers. Thank you very much!
J.Romero, Knights of the Altar