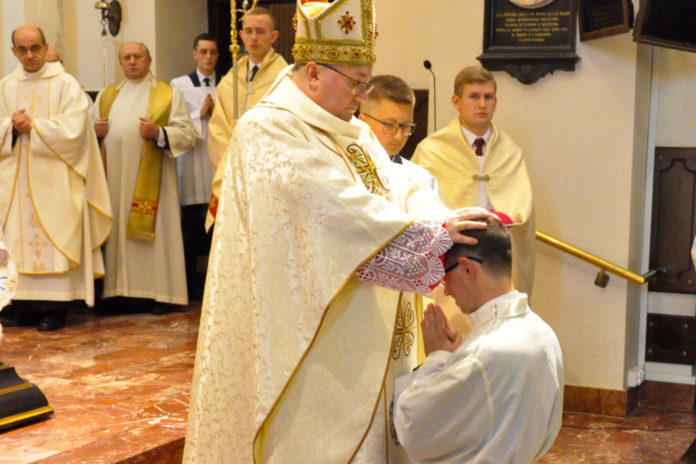 (Tuchów, Poland) Two young Redemptorists, members of the Province of Warsaw: Paweł Orzeł and Maksim Labkou were ordained to the Order of Deacon by Bishop Janusz Mastalski, auxiliary bishop of Cracow, on Sunday, October 6, 2019, at the Shrine of Our Lady of Tuchów.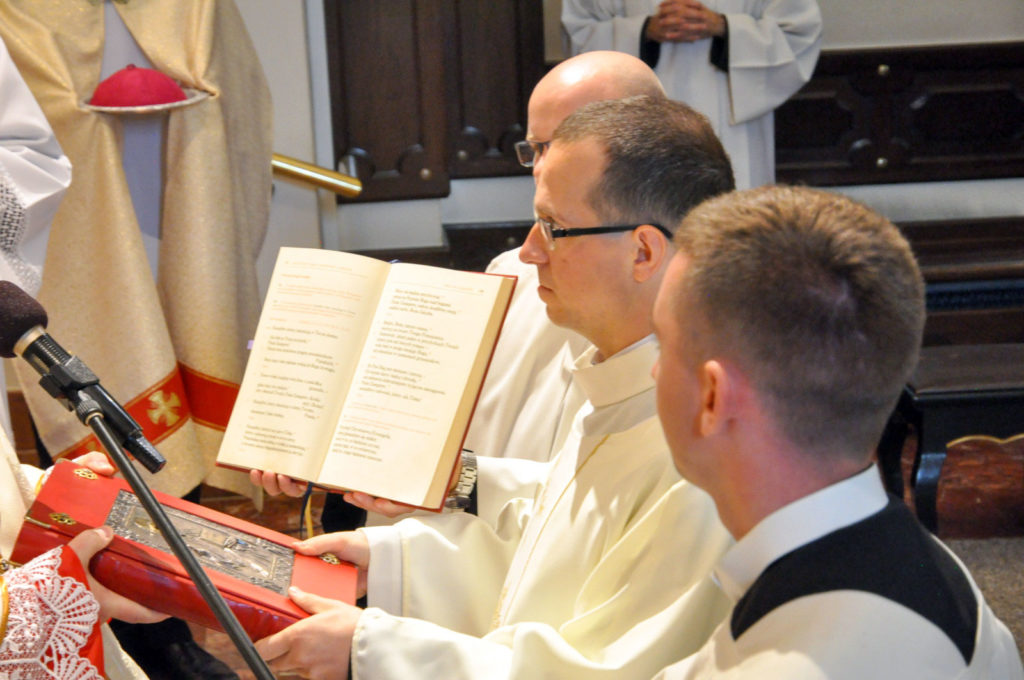 In his homily, Bishop Janusz stressed that deacons should be real servants of the people. They should be open to peoples' problems and help them to deal with it. Furthermore, deacons have to act as stewards of forgiveness and reconciliation. The Bishop asked the participants to pray for the newly ordained deacons not only on their ordination day but also on a daily basis. Nowadays, when the acceptance of religious and priestly vocation is a difficult decision, every priest and Redemptorist needs a lot of prayers as one follows the call of Christ the Redeemer.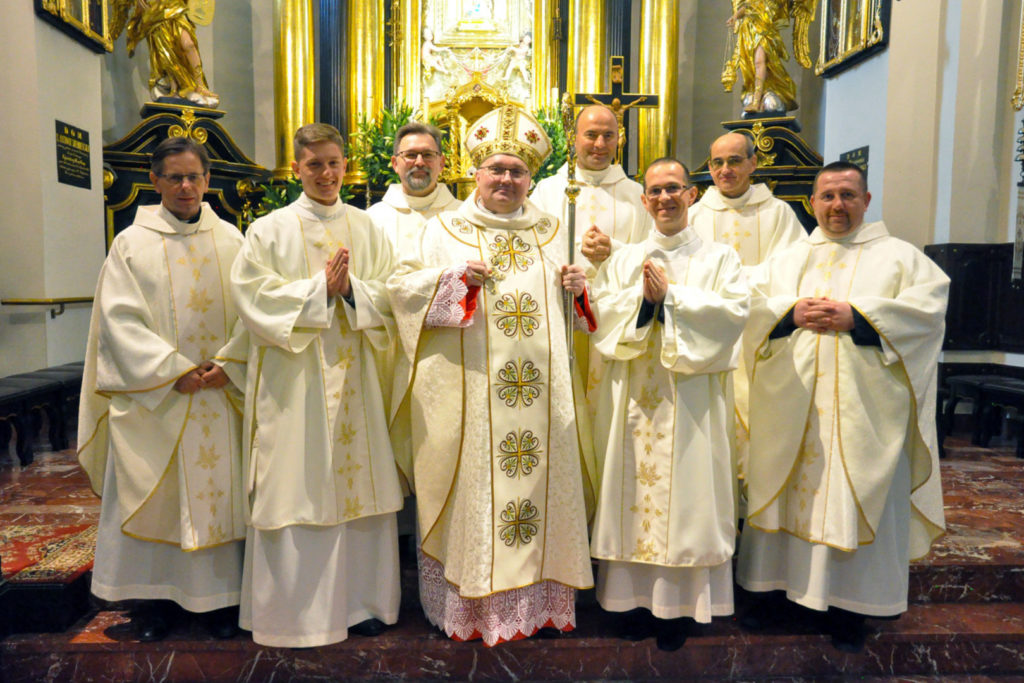 We wish all the best to our Brothers Maksim and Paweł.
Bro. Dariusz Dudek C.Ss.R.