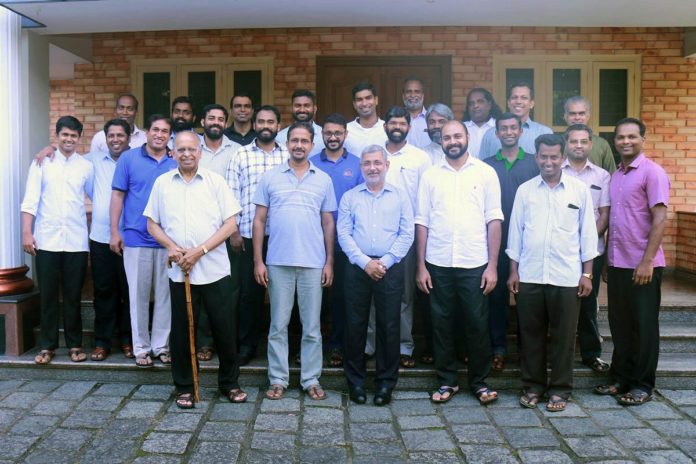 (Mattor, India) The first Mission Assembly of the quadrennium 2019-2022 of the Province of Liguori was held between November 11-14 at Liguori Bhavan Mattoor. Thirty four active missioners of the Province attended the assembly. It was an occasion to rekindle in us the missionary spirit of the Congregation as the first constitution reminds us, "The Redemptorist Congregation truly follows the example of Christ in the apostolic life, which comprises at one and the same time a life specially dedicated to God and a life of Missionary work."
The input sessions especially that of Rev. Fr. George Karintholil, former Superior General of the MCBS Congregation was aimed at our personal preparedness for the mission.
Justice Kurian Joseph challenged us to be equipped to handle the subtleties of human relationships in order to become effective missionaries. Mr. Thomas Njavally, a professor from Marian college Kuttikkanam guided us through the challenges of youth Ministry. Rev. Biju Madathikunnel, the Provincial Superior Enlighted us towards the changes in Mission around the world and the necessity to adapt ourselves to the trends of the present day Apostolate.
The evaluation of the current missionary journey of the Province was held in detail, in which confreres were actively involved. There was a fruitful discussion on the future of the Redemptorist Mission in the Province.
There were suggestions to focus more on the Social Ministry and Media Ministry without sacrificing the oral proclamation of the Word of God. The assembly decided to have its sessions once in a year, preferably in the month of June.
Fr. Jaison Thundathil C.Ss.R. the contact person for Apostolate congratulated Fr. Wilson Thekkencheril C.Ss.R. the Mission Coordinator and his team for arranging such a fraternal gathering in four fruitful days.
The Province hopes to maintain this momentum in the Apostolate and win more souls for Christ.
 Fr. Sijo Thaliyath, C.Ss.R.