On Saturday, November 9, 2019,  we celebrate the 287th anniversary of our Congregation. Inspired by God and guided by the Holy Spirit, St. Alphonsus Liguori and his companions gathered in Scala and dedicated their lives to follow Jesus the Redeemer as he preaches Good News to the poor. Today, we give thanks to God for our vocation to continue this mission as prophetic witnesses to the Redeemer. He continues to call men and women today to share this charism in the Redemptorist family. May we promote this vocation with courage, joy, and hope. May Our Mother of Perpetual Help and St. Alphonsus always accompany us!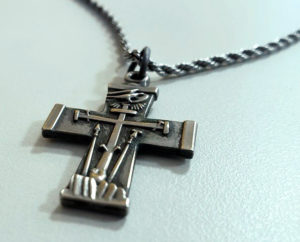 For a Redemptorist to be in Scala is exciting, there you go back to the origins of the Congregation. Being there it is impossible not to let our imagination fly towards those days of November 1732…
With these words, Fr. Grimaldo Garay Zapata C.Ss.R. invites us on the occasion of the 287 anniversary of the founding of the Congregation to take a journey through some dates and places, for the Redemptorists so significant.
What happened on November 9, 1732?
The six missionaries gather around the altar where Bishop Falcoia presides. After a long meditation, we sing at seven in the morning the Mass of the Holy Spirit and the Te Deum for thanksgiving.
Where was that? In the Cathedral of Scala? Was it a mass act? Were the civil and religious authorities present?
No, it was not in the cathedral of Scala. It happened in the humble oratory of the convent of the nuns.
To recall the spiritual atmosphere the days just before the foundation of the Congregation, you can follow the Fr. Grimaldo's text which has the form of a dialogue with St Alfonso Liguori: See the full text sent by Father Grimaldo from Peru (in Spanish)