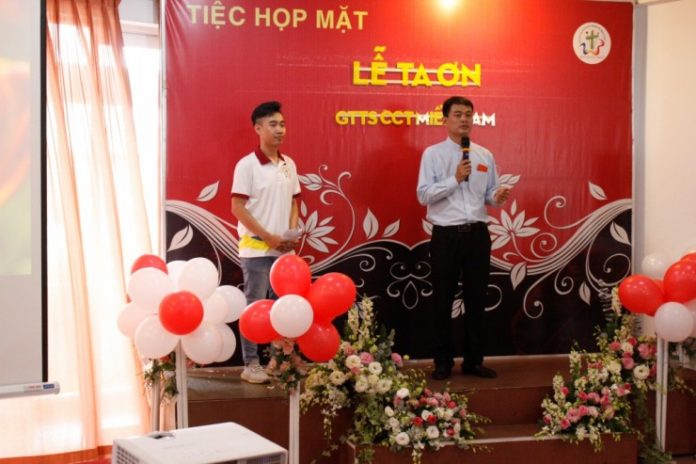 (SaiGon, Vietnam) All the members of Redemptorist Youth Ministry (RYM) SaiGon gathered on the feast day of Baptism of the Lord, January 12, at the Chapel of St Gerard at the closing-year Mass. Like many other Asian countries, this year Vietnamese people celebrate the lunar New Year on 25th January. This is a special time reserved for families.
Fr. Alfonsus Tran Ngoc Huong was the main celebrant and Fr. Vincent Pham Cao Quy concelebrated during the Mass. In his homily, Fr Vincent emphasized that Jesus, the Incarnated Word, comes to restore humans according to the image of God. Jesus was baptized at Jordan river so that the prophecy of Isaiah is fulfilled.
At the end of the Mass, on behalf of Redemptorists, Fr. Vincent thanked all the benefactors of RYM and all the youth of RYM. He recalled the RYM gathering in Hue in last September and invited the young people for the RYM gathering of Asia-Oceania Conference in coming July.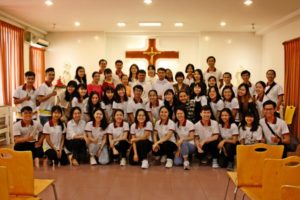 After the Mass, all the participants shared joy of New Year and exchanged best wishes to each other. We thank God for one year of Grace and pray for a peaceful year.
Duc Trung Vu C.Ss.R.