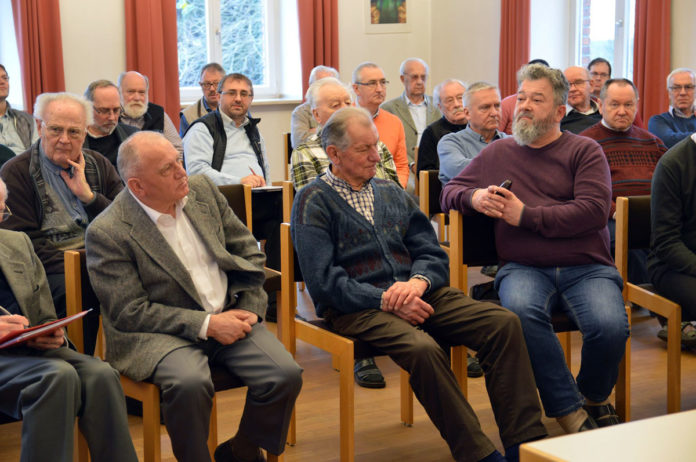 (Cham, Germany) Five years ago, the former provinces of Vienna and Munich merged. Since then there has been a joint provincial leadership and more attention to each other and better cooperation has developed across the borders between Austria and southern Germany. At the same time, it is necessary that the awareness of being a common province deepens even further. This was the aim of a provincial assembly that was held from January 12th to 14th at our Retreat Hause in Cham (near the Czech Border)
A total of 46 confreres, with 5 different nationalities, took part.  This is about half of the membership of the Province of Vienna-Munich.
The meeting was prepared and led by Fr. Provincial Edmund Hipp and Fr. Jens Bartsch, rector of the Schönenberg and member of the provincial council.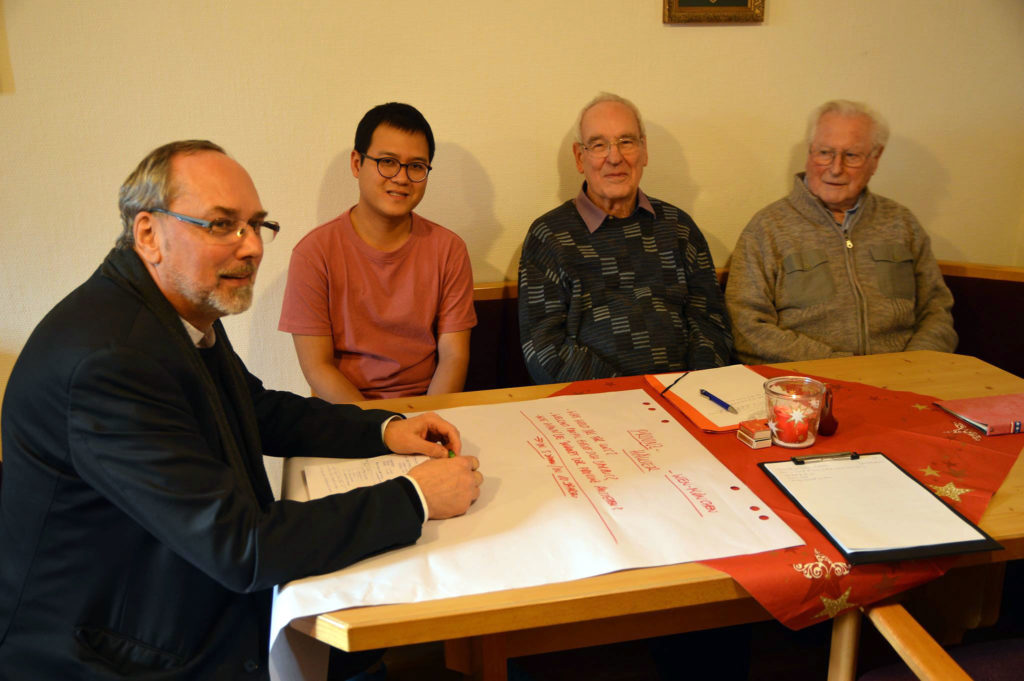 We worked intensively together considering "What are our strengths and where are our weaknesses today?", "Where are we particularly challenged as Redemptorists?", "What specific tasks do we perform and what models does it come from?" The future shape of our province  was discussed: "In which direction do we want to develop our profile?", "What would our Formation program look like if Men want to join our congregation?" Should we move away from some of our current community locations? "
An important topic was also the restructuring of the whole congregation, which has been repeatedly initiated by the General Chapters and which is now taking concrete shape.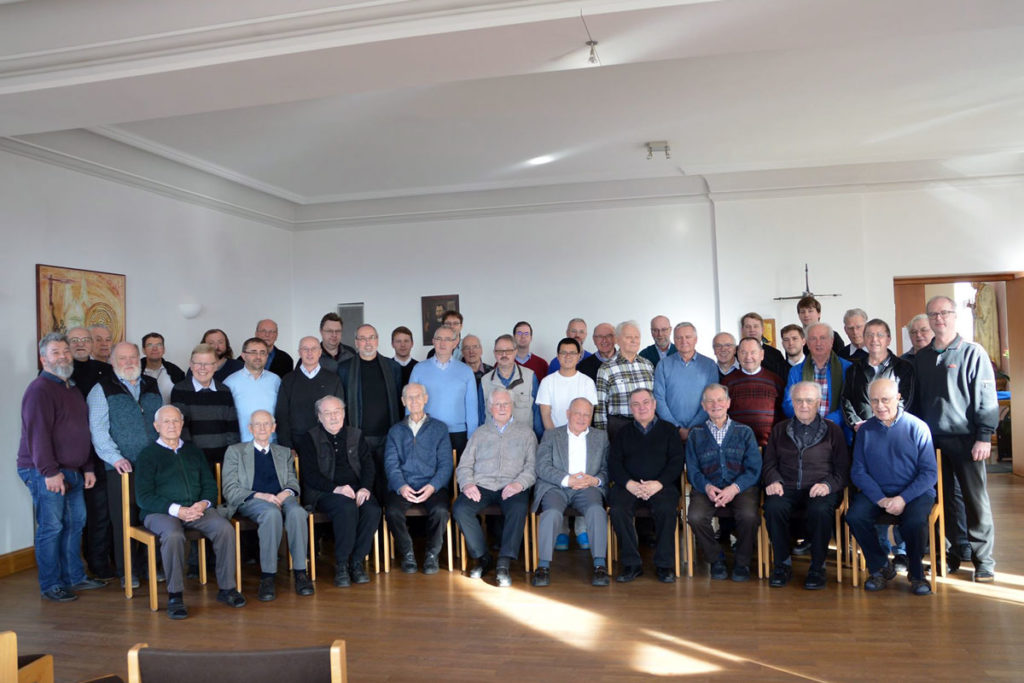 In the next few years, a federation is to emerge from four provinces in the so-called "Europe North" area. This will have an important meaning on the road to a common province, which will extend from Dublin to Vienna.
It was good for all participants in the Cham provincial assembly to be able to discuss such difficult projects without inhibitions. Everyone was aware that it is necessary to advance into the future together and not simply to be satisfied with what we have achieved so far.
Fr Martin Leitgöb CSsR