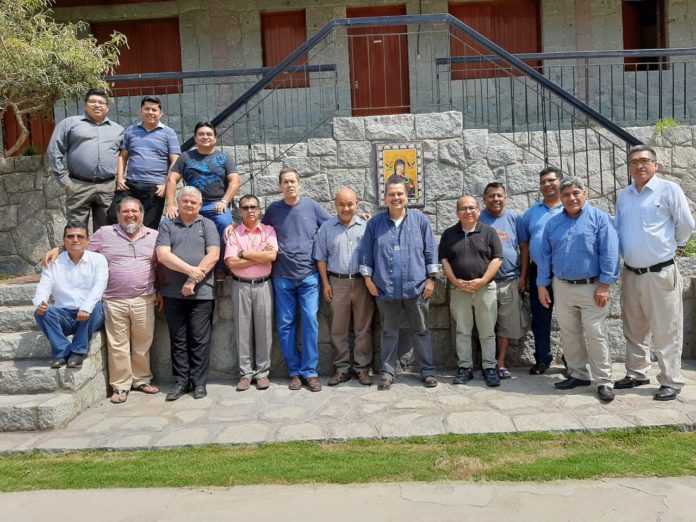 (Lima, Peru) The Governments and Vocals of the Vice-Provinces of Peru North, Peru South, and Province of Bolivia, met at the Cieneguilla Retreat House, Lima-Peru, from March 3 to 5, 2020.  This is our 2nd meeting between Units, to continue the process of restructuring and reconfiguration.
During these days we continued to reflect on the realities of our Units and how we are walking in this process. We took up again some work which we left as a task in the first meeting that was held in Cochabamba-Bolivia, last October. We evaluated our journey and we have proposed new tasks for this year.
We dealt more specifically with topics such as Statutes, names and the seat of the New Unit, Formation, Community Life, Economy, Popular Missions, Spirituality, community meetings, joint meetings and other topics that are transversal to this process of restructuring and reconfiguration.
The commissions of: Restructuring, Economy, New Statutes and Spirituality will present us with some initial documents to be socialized with all the confreres of the three Units. We will gather their suggestions, new initiatives, fears, doubts, etc. and be all part of this process.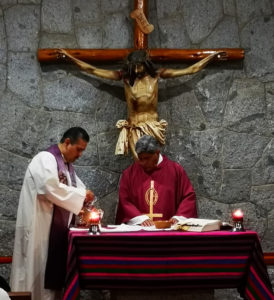 We would like to highlight the fraternal, community and family spirit we have experienced during these days. We have felt here at home. We thank the Major Superiors and all the confreres of Peru for their hospitality and generosity during these days.
We look with joy and hope at this journey of Restructuring and Reconfiguration, to live and be "Witnesses of the Redeemer, in solidarity for the mission in a wounded world" in this part of Latin America and the Caribbean Conference.
With Jesus, Mary, Joseph, Alfonso and all the saints, blessed and martyrs of the Congregation.
Fr. Grimaldo Garay Zapata C.Ss.R.