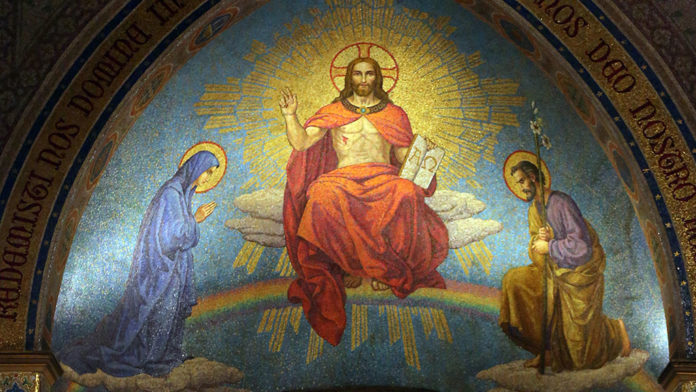 One of the distressing effects of the current global pandemic has been the inability of believers to gather as a community for prayer and worship. Fortunately, there have been successful efforts to "gather" while in our own homes through the use of social media. Redemptorist Missionaries will join these efforts through an online mission.
Currently, there are two proposals of the online mission in English and one in Spanish:
A Redemptorist Online Retreat During These Uncertain Times, organized by the Redemptorist Province of Baltimore, U.S.A. It begins on Monday, March 30th, and will conclude on Wednesday, April 8th. You can follow the mission on Facebook: https://www.facebook.com/RedemptoristsBaltimore/
A Redemptorist Online Mission organized by the Redemptorist Province of Bangalore, India. The mission started on Sunday, Mar 29th and will continue until April 4th. You can follow it on youtube http://youtube.com/c/RedemptoristMediaCenterBangalore
The Redemptorist Missionaries of St. John's Province (Haiti, Dominican Republic and Puerto Rico) invite everyone to a VIRTUAL RETREAT in Spanish from March 30 to April 3, beginning each evening at 7 p.m. (New York time). The retreat will be preached from Casa Cristo Redentor in Aguas Buenas, Puerto Rico and broadcast on Casa Cristo Redentor's Facebook page: https://www.facebook.com/CasaCristopr 
There is also an invitation to participate in a Way of Cross from the Redemptorists of Sri Lanka:
We invite everyone to join us for the next 12 days on an online journey of the Cross. Each day, we will stop and reflect on one station. Our journey begins on Monday, March 30 with the 1st Station and concludes on Friday, April 10 with the 12 station. Slowly and prayerfully, let's make this beautiful daily commitment and ask Our Lord to renew and strengthen us and our faith, through the victory of the Cross. Follow us on YouTube.
This Way of the cross by the Vice-Province of Majella, is a prayer and supplication offered to the Lord in these days of Coronavirus. We invite you to pray this along with us as you view it. The prayers are displayed so that u pray along. May each of you have a Blessed prayer time.
You can download the Pdf file here: Way of the Cross 
This could be prayed every day (Sunday to Friday) in the coming Holy week. Hoping And Trusting that God is Emmanuel. He is with us during these lockdown days. He will protect and heal us.