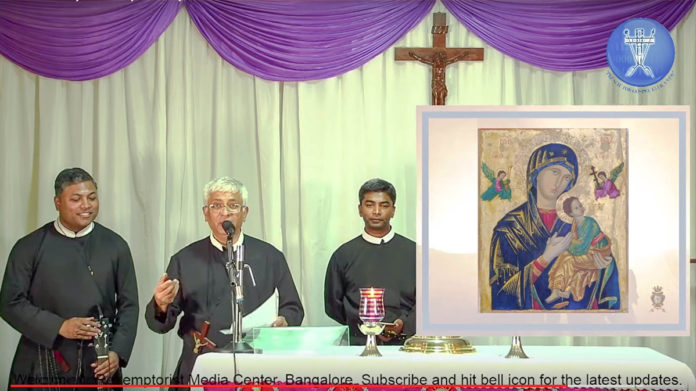 The first-ever such Mission, reaching out to the Most Abandoned at a time of global pandemic!
(Bangalore, India) The Global Pandemic – COVID 19 has brought the world to a standstill, with the deadly coronavirus claiming already so many thousands of lives across the globe.  This has forced most parts of the world to shut down everything and ensure people stay safe within the confines of their homes through a lockdown in order to prevent further spreading of the virus and loss of lives.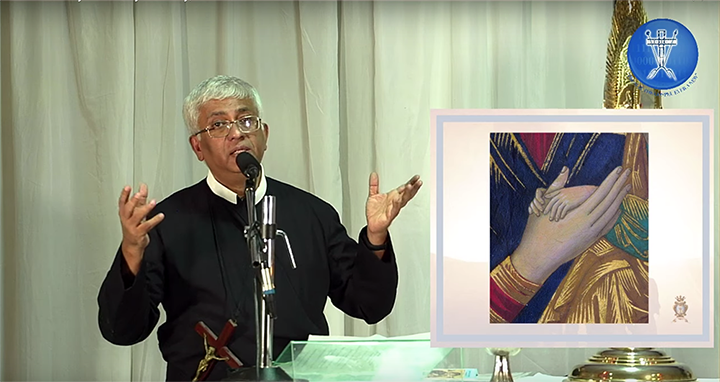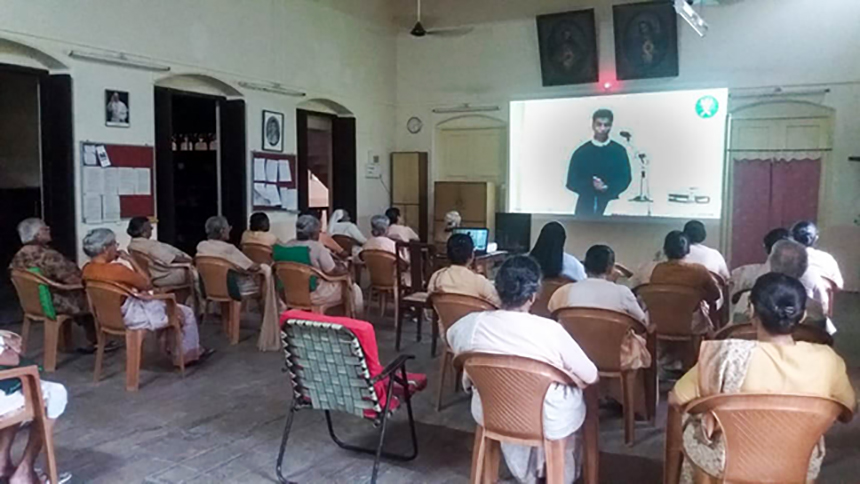 As a result of this lockdown and period of quarantine, Redemptorists were obliged to cancel all their Lenten missions across India. We had to think out of the box to see how as Redemptorists of the Province of Bangalore, we could still reach out to those deprived of Church services at this moment of global crisis and uncertainty, and so bring the message of hope and comfort to where people are.
Thanks to the Redemptorist Media Center, Bangalore and the initiative of Fr. Charles Vijay and his team, Fr. Juventius Andrade and Fr. Joe Royan were roped in to serve in this first-ever venture of an Online Mission. Within 3 days, the team planned the week-long Mission from 29 March to 4 April 2020 with relevant themes and appropriate content in order to respond urgently to a situation of crisis with the message of redemptive grace. The program comprised of a daily Eucharist at 7 am with a reflection on the day's reading. The Prayer of Spiritual Communion composed by St Alphonsus Liguori was prayed at each of the Masses that were webcast. The evening service consisted of a period of prayer, a kerygmatic proclamation of God's Word and concluded with Benediction.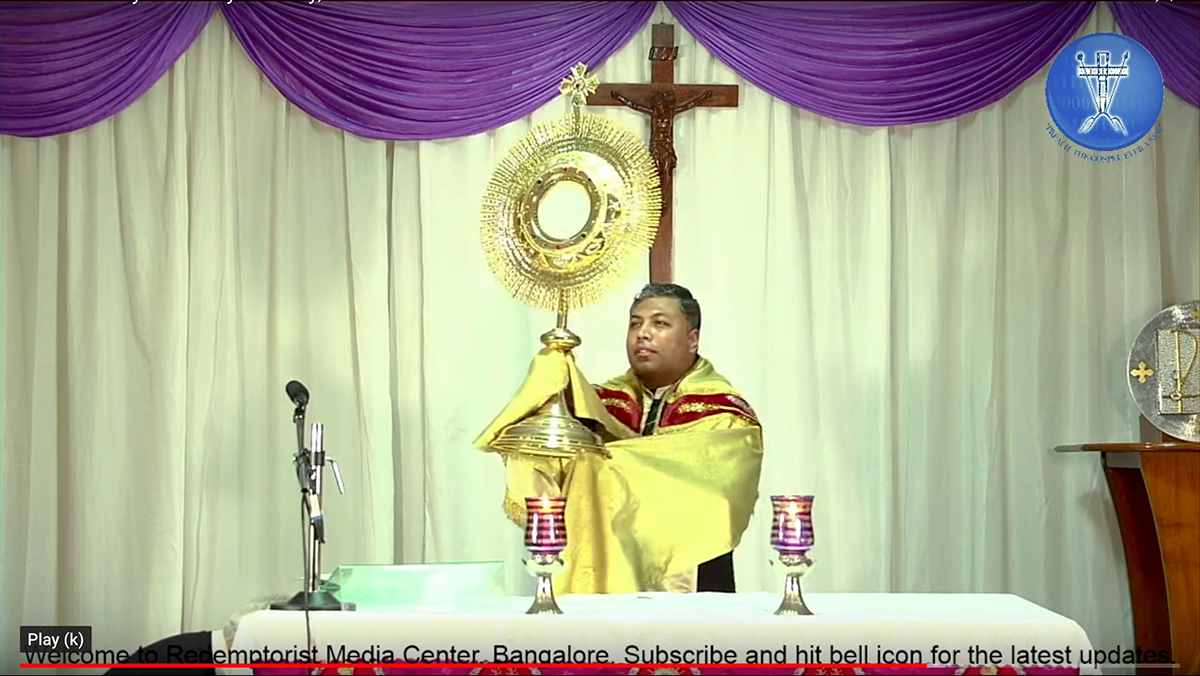 The response has been overwhelming from across the globe. There were over 4000+ homes that were plugged in through their mobile phones, TV, and Computers, and several thousand continued to view it after the live sessions were over. We were flooded with messages and pictures each day about how grateful they were to the Redemptorists for bringing God's Word of comfort and hope at a time when the Churches were closed and the daily Eucharist which was a source of strength for so many was not possible.
Despite the overnight lockdown, the Media Centre organized this at such short notice with a shoestring budget, basic equipment, and limited personnel (not more than 4 persons) on account of social distancing. But that did not dampen the enthusiasm of the team of Frs. Juventius Andrade, Charles Vijay, and Joe Royan. Their passion for God's Word and the prayerful support of the confreres made the dictum of St Clement Hofbauer, take flesh: Preach the Gospel ever anew. This was true, in more ways than one, and a venture that not only has borne fruit but also holds great promise for the future.
Fr. Joe Royan, C.Ss.R
Province of Bangalore, India.