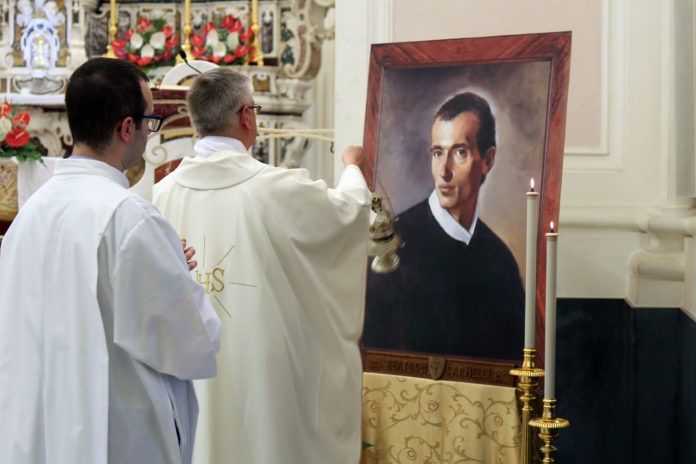 Holy Father Pope John Paul II beatified him on May 12, 1996, in St. Peter's Square.
Gennaro Maria Sarnelli, the son of the Baron of Ciorani, was born in Naples on September 12, 1702. At the age of 14 following the beatification of Francis Regis, he decided to become a Jesuit. Having been dissuaded by his father because of his youth he began the study of jurisprudence and took his Doctorate in ecclesiastical and civil law in 1722. In September 1728 he became a seminarist and was incardinated by Cardinal Pignatelli as a cleric in the parish of St. Anne di Palazzo.
He completed his novitiate on May 28, 1731, and on July 8 of the following year, he was raised to the Priesthood. During these years in addition to his visits to the hospital, he devoted himself to helping young children forced to work and teaching them the catechism. He also visited the old people in the Hospice of St. Gennaro and those condemned to the galleys who were ill in the hospital at the docks. These were also the years when he developed a friendship with St. Alphonsus de Liguori and his apostolate.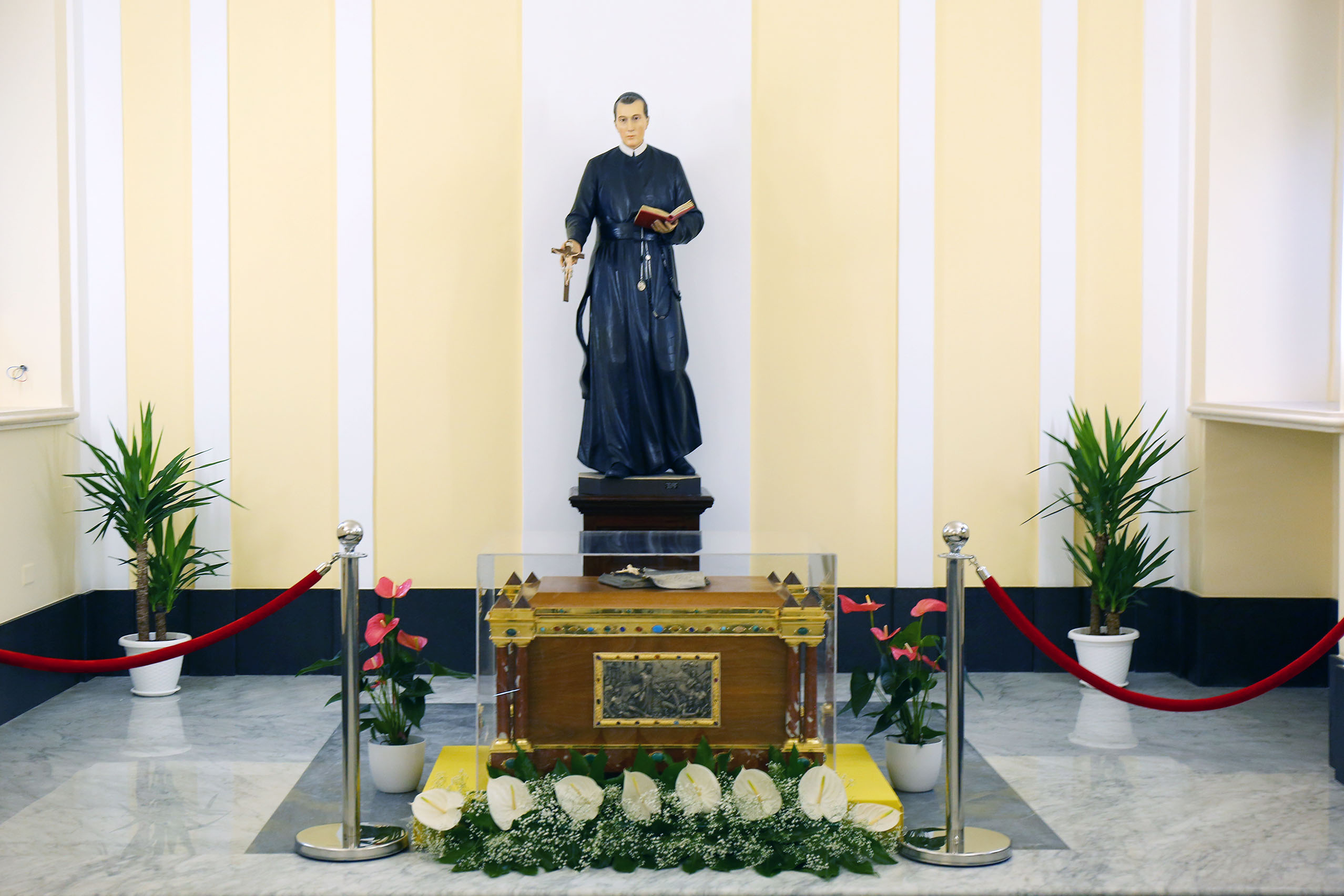 Gennaro Maria Sarnelli has left us 30 works which treat of meditation, mystical theology, spiritual direction, law, pedagogy, moral and pastoral themes. By his social activities in favor of women, he is considered one of the authors who treated this subject most fully in Europe of the first half of the eighteenth century. He defended St. Alphonsus against unjust criticism after he had founded the missionary Congregation of the Most Holy Redeemer in Scala (SA) on November 9, 1732. In June of the same year having gone to Scala to help his friend during the mission at Ravello, he decided to become a Redemptorist while at the same time continuing to be a member of the Apostolic Missions.
Prayer in Honor of Blessed Gennaro Sarnelli
Holy Redeemer, we place ourselves in your presence confident that you are a loving and merciful God. You walk with us by day and by night as we strive to proclaim your gospel with compassion to people who are poor and abandoned. As we reach out to those most in need, we look to Blessed Gennaro Sarnelli as a model and help. His ardent desire was to bring people on the fringes of society and Church to a deeper knowledge and love of you. We pray that his zeal will inspire and motivate us to share your redemption with those who are marginalized. We especially remember people who make decisions that lead to destructive and addictive behaviors. May our choices be those of Blessed Sarnelli, who continually lived the gospel in spite of adversity and opposition.  We ask his help, that our commitment may not shrink for lack of support or favor, for as we become one with those who are outcast, we become one with you. Amen.