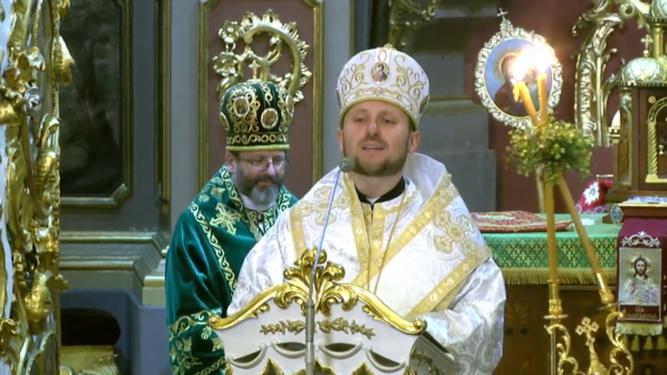 (Lviv, Ukraine) In the Cathedral of St. Jur in Lviv once again was heard a solemn singing "Άξιος!" (he is worthy!) about a Redemptorist missionary. Fr. Mykola Bychok CSsR was ordained bishop on Sunday, June 7, 2020. On January 15 this year Pope Francis approved his election as Ordinary of the Greek Catholic eparchy of Saints Peter and Paul in Melbourne, Australia.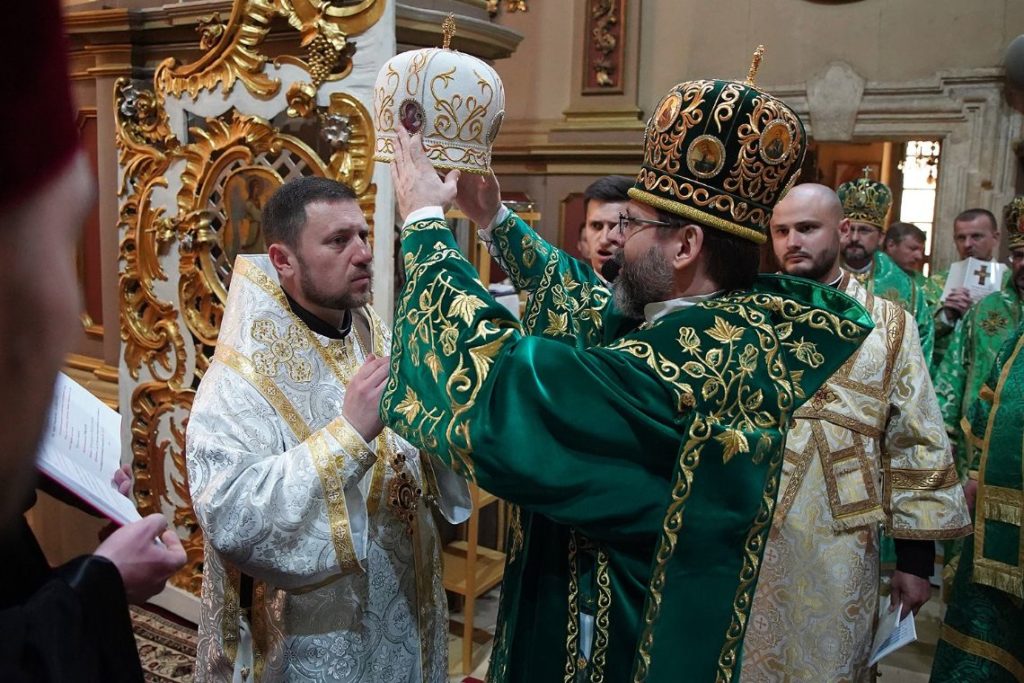 The liturgy was presided over by the Major Archbishop of Kyiv-Halich Svyatoslav Shevchuk, the president of the Synod of the Ukrainian Greek Catholic Church. The co-consecrators were Archbishop Ihor Wozniak CSsR, Archbishop of Lviv, and Bishop Petro Loza CSsR, Auxiliary Bishop of Sokal-Zhovkva.
Bishop Mykola Bychok was born on 13 February 1980 in Ternopil, Ukraine. In 1997 he joined the Congregation of the Most Holy Redeemer. After his religious, philosophical, and theological formation in Ukraine and Poland, he obtained a master's degree and then a licentiate degree in pastoral theology. He made his solemn vows on August 17, 2003, and was ordained a priest on May 3, 2005.
He ministered as pastor of Our Lady of Perpetual Help Church in Prokopevsk, Russia, he was superior and pastor in Ivano-Frankivsk and provincial treasurer. From 2015 he ministered at St. John the Baptist Parish in Newark, USA.
The Parish of the Holy Apostles Peter and Paul in Melbourne, Australia was founded on June 24, 1982, from the then apostolic exarchate for the Ukrainians of the Byzantine rite in Australia, founded in 1958. The territory of this Greek-Catholic diocese covers the whole of Australia, New Zealand, and Oceania. Since 1992 it was headed by another Redemptorist, Bishop Petro Stasiuk, who retired in early 2020.
courtesy: cssr.lviv.ua