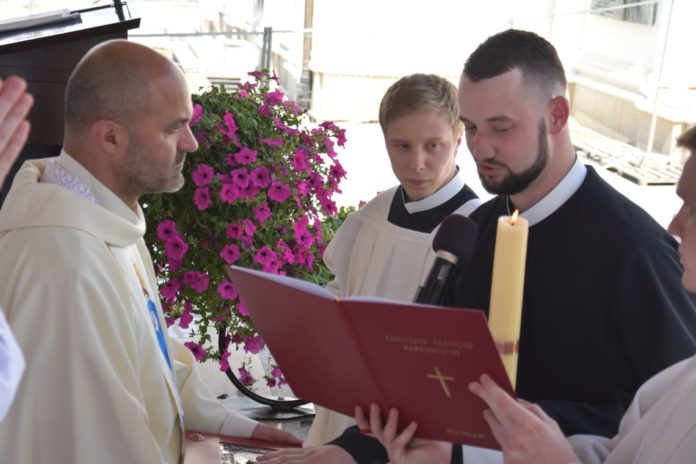 (Tuchow, Poland) The Feast of the Assumption of the Blessed Virgin Mary, August 15, is a particularly important day for Redemptorists in Poland because many of us took our religious vows on this day.
This year we had four reasons to rejoice and to thank God:
During the solemn morning prayer 16 brothers, including 1 junior brother, renewed their religious profession.
At 9:00 a.m. the delegation of our seminary community went to novitiate house in Lubaszowa to take part in the celebration of the first profession, when our six youngest confreres took their religious vows: chastity, poverty, and obedience.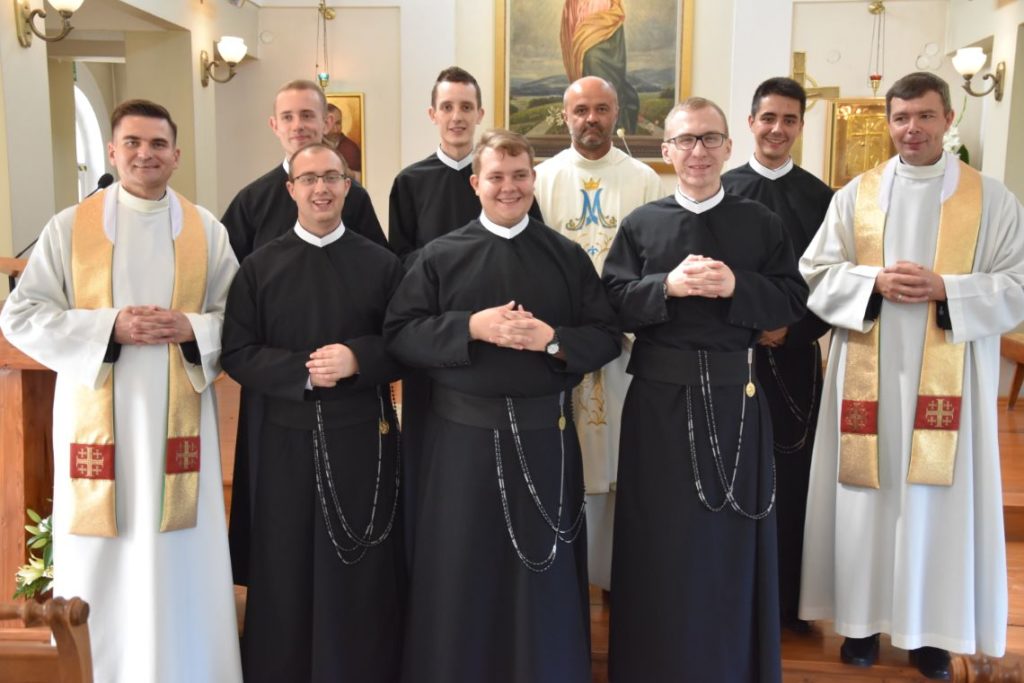 At noon in the Shrine of Our Lady of Tuchów, we witnessed the perpetual profession of 4 confreres. The Superior of the Province of Warsaw, Fr. Janusz Sok C.Ss.R., addressed them in his homily in the following words: "you probably do not know whether your life in the monastery will be comfortable and pleasant or difficult and sad; maybe you do not know whether the atmosphere in the community in which you are going to live will be nice or not, but there is one thing you do know: the decision you have made today is God's will, what you have discerned during 7 years of religious formation.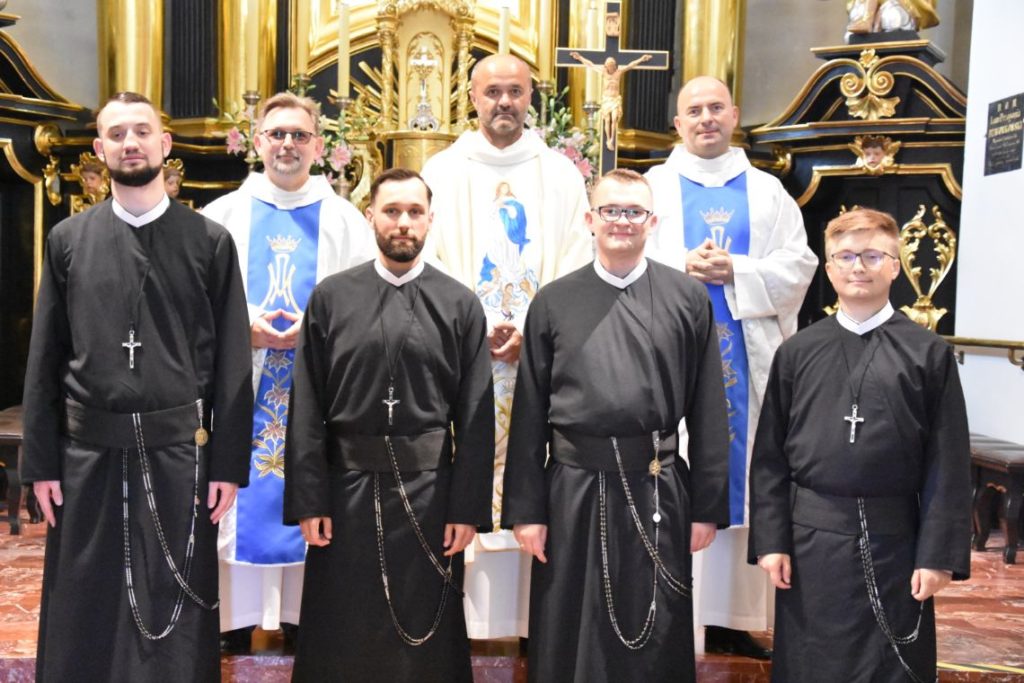 The fourth reason for our joy is the admission of new candidates to our Congregation, which took place in our religious house this afternoon.  We wish the future postulants that they have perseverance and hope as they are making their first steps on the path of religious life.
text by Br. Almar Suchan CSsR, photo by Br. Michał Zieliński CSsR, WSD Redemptorists in Tuchów; www.redemptor.pl