Fraternal greetings from Colombia. In this report, we will briefly present the reality of our Bogota Province during the COVID – 19 pandemic. The first case of coronavirus reported in our country was on March 6. Days later, the National Government and regional authorities took the decision to declare a state of emergency and quarantine.
We are currently at the epidemiological peak. As of August 13, the figures are 433,805 infected and 14,145 deaths. No Redemptorist has suffered from this disease. However, some pastoral workers, family members, employees, and friends have been affected. Confinement measures are still in place with some exceptions.
Our religious houses and temples are physically closed. There is partial attention to the public. Nevertheless, new scenarios have been strengthened in the evangelizing action. The communities, by means of social networks and digital platforms, have planned the following programs: Eucharistic celebrations, moments of prayer, catechesis, biblical formation, reflections, and pastoral accompaniment.
It should be noted that the Digital Redemptorist Mission has been developed. The three Missionary Teams of our Unit have led this apostolate. The first season was from May 31 to June 28. The second season is currently being planned. The programs presented during the day are Eucharist, rosary, family blessing, catechesis, holy hour, and evening prayer. The missionaries have acquired video, sound, and computer equipment to make a quality transmission. The number of internet users who interact with the mission has grown daily.
On the other hand, from the social context, the indices of poverty have grown. Despite the fact that the civil authorities have issued policies in favor of the vulnerable population, in some places corruption has been the main factor in this lack of compliance. The Catholic Church continues to be present in scenarios where the State does not manifest itself. As a Congregation, we have supported various social initiatives since within our Provincial Apostolic Plan we have wanted to emphasize this year the "Pastoral Option for the Poor".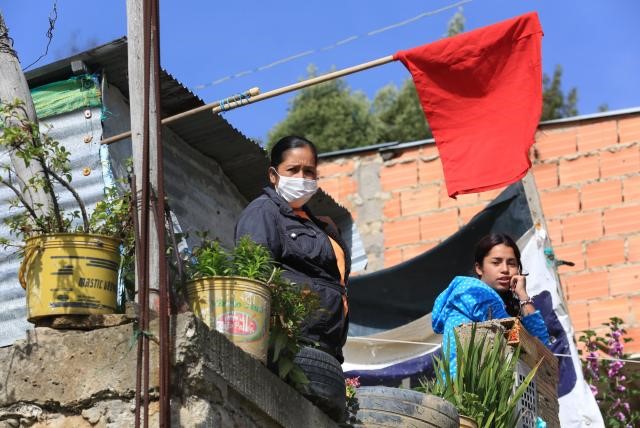 Likewise, the pandemic has made us rethink our projects in operational, administrative, and logistical aspects. The celebration of the 60th anniversary of the canonical erection of the Province (1960 – 2020) and the presbyteral ordination of a confrere were moved to the month of November. The meetings and provincial gatherings have been by videoconference. The local communities, besides reviewing their pastoral projects, have had to modify their economic budgets.
Finally, we join in prayer with each one of you and your Units asking the Redeemer for strength in these difficulties and for the social awareness to be your witnesses to the wounds that our humanity is experiencing. May our Mother of Perpetual Help accompany you.
Provincial Communications Team