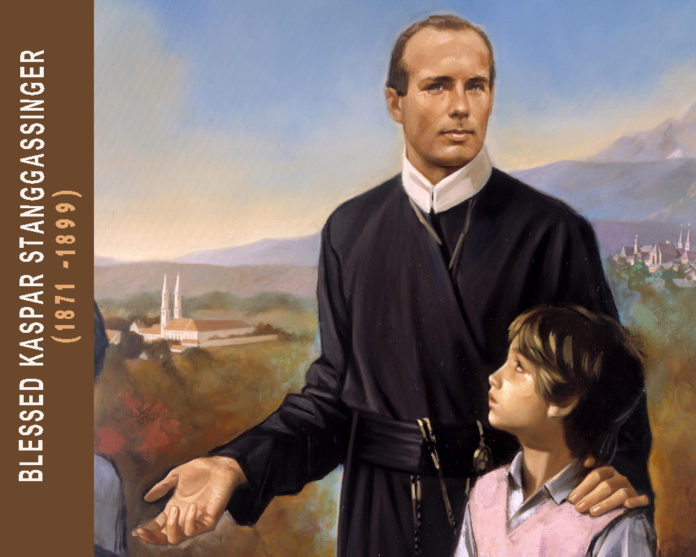 We the Redemptorist family all over the world commemorate the feast of a Redemptorist priest, Blessed Kaspar Stanggassinger, who was beatified by John Paul II on April 24, 1988.
Kaspar was born in Berchtesgaden, Germany, on January 12, 1871. In 1890 he entered the diocesan seminary, where he realized the Lord was calling him to live as a religious. After a visit by some Redemptorists, he was inspired to follow their missionary vocation. He was ordained a Redemptorist priest in 1895 and was appointed to the work of forming future Redemptorists. Conscious of his struggles with academics, as a student and later as a seminary professor, he gathered groups of young people around himself and engaged them in mission. Deeply devoted to Jesus present in the Eucharist, Kaspar invited all to turn to the Blessed Sacrament in times of need and anxiety. Shortly after being named director of a new Redemptorist seminary in Gars, Bavaria, he died suddenly of peritonitis on September 26, 1899, at the age of twenty-eight.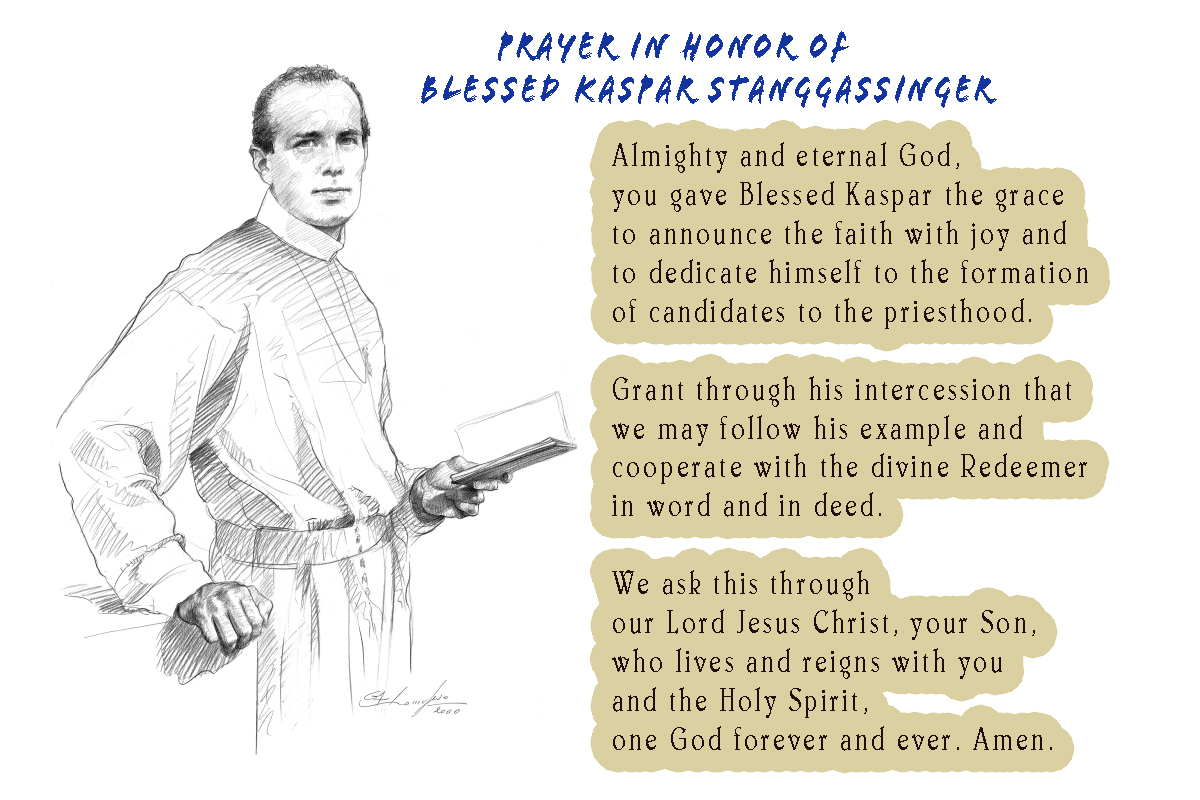 The shrine of Blessed Kaspar Stanggassinger is in the Redemptorist church in Gars, Germany.
Scala News