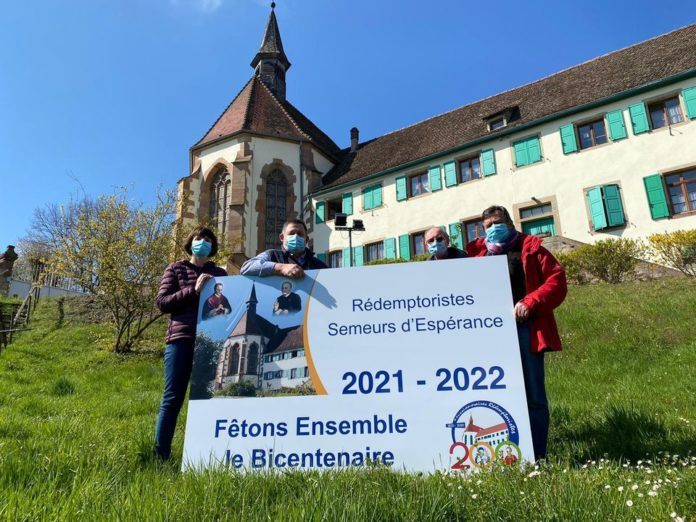 Bicentennial celebration in Bischenberg 07/17/1820 – 2020
The Bischenberg community in Bischoffsheim was supposed to celebrate the 200th anniversary of the Redemptorist presence in August 2020. Delayed by Covid-19, the celebrations finally began in May 2021.
The climax of the jubilee year took place on Saturday the 17th of July and Sunday, July 18.
The joy of a community that celebrated 200 years of Redemptorist presence in faith and in the commitment that shared the Redemptorist charism.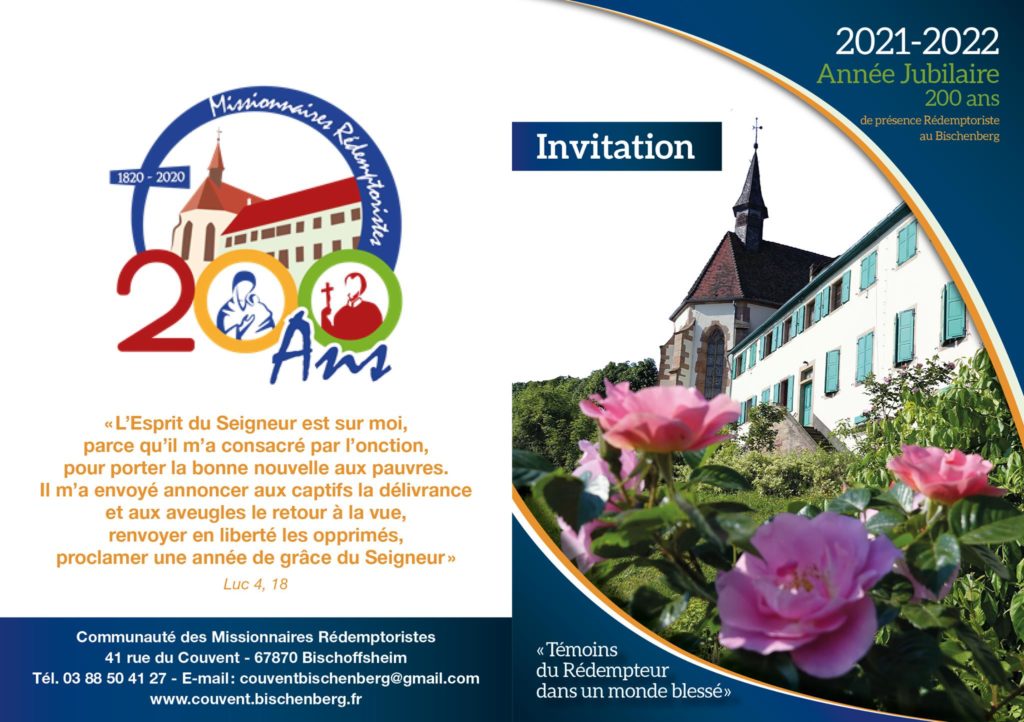 During this jubilee time, the Bischenberg community recalled the efforts of the Redemptorists in popular missions. With the testimony of priests such as Father Dalmer, current rector of the sanctuary, and Father Marcel, a Redemptorist missionary who has been present in this community for years, the work of many missionaries who sowed the seed of faith to form a believing community that has been remembered and continues to engage with its neighbor in announcing the abundant redemption.
Program of the celebration of the 200th anniversary
The program for Saturday, July 17:
Reception starting at 5 pm in the community of Father Raoul (Superior of the community), Father Stanula (Father Provincial), and Father Pedro López (General Consultor of the Congregation) for a mass.
20:00: Conference on the theme: "The Redemptorists from 1732 to 2021, from Naples to the end of the world."
Sunday, July 18:
10:00: Mass presided over by Father López
Noon: paella lunch in the open air.
15:30: conference "Redemptorist specificity: his spirituality, his mission, his charism, his action."
The day ended with a moment of conviviality accompanied by flambé cakes at 6.30 pm.