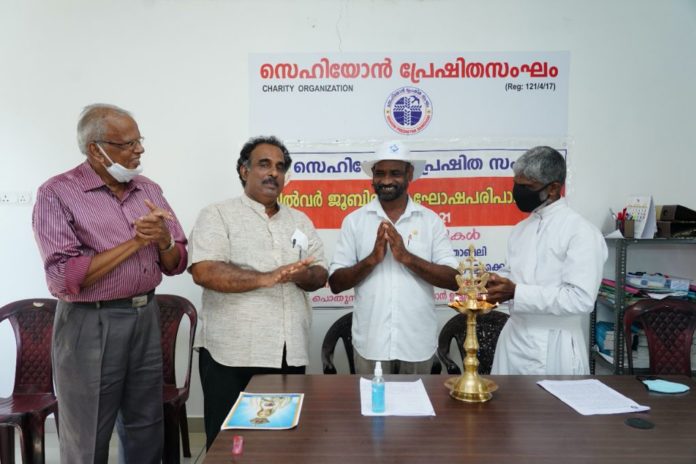 My name is Fr Freddy Menezes from the Mangalore community belonging to the VP of Majella. I am working in the Bangalore Province at Maloth, Kerala, with Mr Francis, a social worker with experience in social work with St. Paul's Service Society-New Delhi, UNDP-Africa, Oxfam- UK. We have registered ourselves as a society- Association for Humanitarian Relief, in May 2015. 
In Kerala, we're operating from two different locations. We provide food for more than 800 people every day for the aged who stay without receiving any help from anywhere, people living on the streets, and the sick and bedridden people in the hospitals and interior areas. We also work among the tribals in Muthanga, Wayanad district in the western ghats of Kerala. As neglected and exploited communities not easily accessible, we focus on health, education, and the environment.
Now we are planning to form a company that would find a market for the products they bring from the forest. i.e. wild organic honey, bamboo rice, medicinal plants, and roots, etc., along with pickles handicrafts, black pepper, coffee, etc. We are also planning to provide training in mobile repair, LED bulb assembly, etc. This company shall be exclusively for the development of the tribals.
Fr. Freddy Menezes, C.Ss.R.