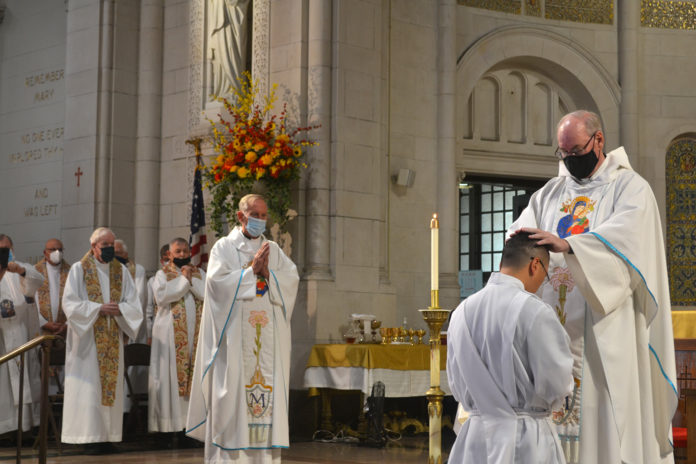 (USA) Fr. Song You was ordained as a priest on July 24 at Our Lady of Perpetual Help in Brooklyn, NY, by Auxiliary Bishop Bruce A. Lewandowski, C.Ss.R., of the Archdiocese of Baltimore.
In the moving homily, Bishop Bruce Lewandowski, C.Ss.R., shared the story of how Fr. Song You decided to become a priest. When a Chinese couple could not say confession in their native tongue at OLPH Brooklyn, Fr. Song You realized that he would like to serve this community, and beyond so that no individual would have to stay away from confession due to their dialect.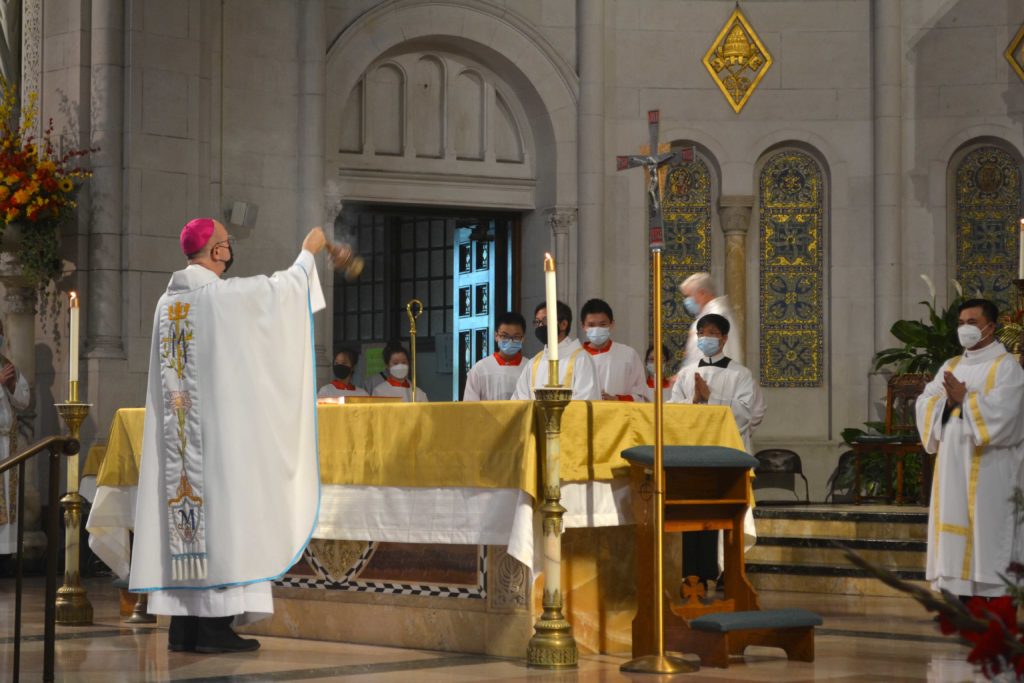 Fr. Song You saw a need that day and met it – even before he was a Redemptorist Priest he was answering the call to help the vulnerable.
The Mass was moving, celebratory, and a bit sobering when one considers the devoted and dedicated life to which Fr. Song is committing himself. Fr. Song You attended his first Chinese Mass at OLPH Brooklyn and was able to come full circle on his ordination that day with his family in attendance.
The Ordination Mass was followed by a celebratory reception in which the large crowd was able to gather, eat, socialize, and pray for Fr. Song You's future as a Redemptorist Priest.
Join the entire community of Redemptorists and its staff as we continue to pray for Fr. Song You's priesthood, an abundance of vocations, and for Br. Royce Thomas, C.Ss.R, and Br. Brian Vaccaro, C.Ss.R., who will be ordained in the coming year.
Katie Carpenter