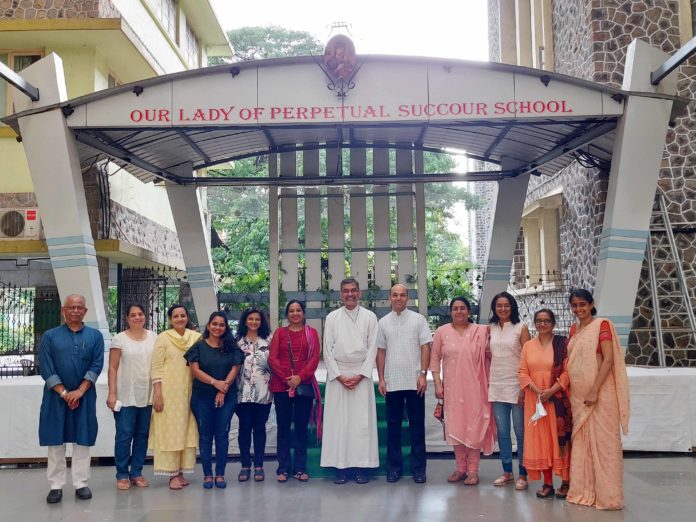 (India) It was over a year that the world and India were grappling with the effects of the pandemic. The Physical effects of Covid 19 were there for all to see but unseen was the mental anguish.  To address this, on April 14, 2021, the OLPS Redemptorist community in Chembur set up a unique initiative – Our Lady Of Perpetual Succour (OLPS) Counselling and Mentoring Centre. The aim of the Centre was to promote emotional wellbeing, to provide reliable and easy access to mental health. A "go-to place" for all without any inhibitions or taboos related to seeking mental health help. The focus was on providing a safe, confidential and non-judgemental place that aims at fostering Psychological well being. The service is provided free of cost enabling a wider reach to those who need it most. Most importantly the service is open to all communities and religions.
With this in mind, a group of professionals from the mental health field came together under the banner of the OLPS Counselling and Mentoring centre. The team comprises a Psychiatrist, trained Counsellors and Mentors. The team members have completed their studies and done courses related to Psychology and Counselling. Following the COVID norms, the counselling and mentoring services are provided via a helpline phone number which connects the caller to the team members who in turn provide guidance and support.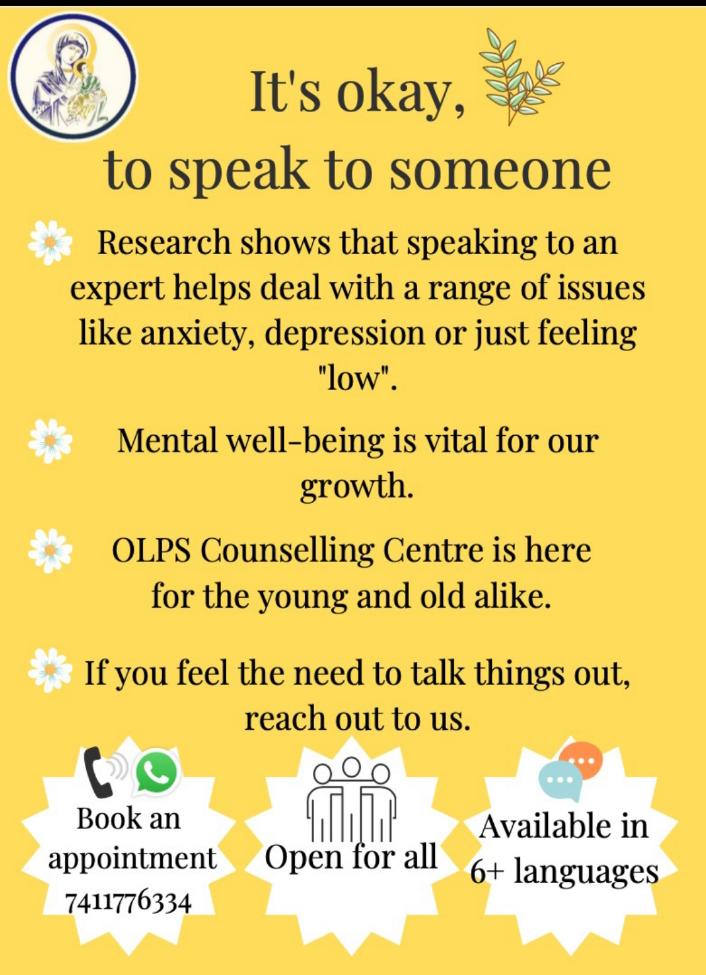 This unique initiative is spearheaded by Dr.Fr. Henry Fernandes C.Ss.R, the rector of the OLPS Chembur, Redemptorist Community, also comprises of Dr. Manjari Mathew Melmane – Psychiatrist. Consulting Psychologist and Counsellors on board are Ms. Reenu Mathew and Ms. Amanda Fernandes. Mentors on the team are Ms. Smita Chitre,  Dr. Smita Despande Jinturkar, Ms. Premila D'Souza, Ms. Meher D'Souza, Ms. Jacqueline Joseph, Ms Lenny Pratap, Ms Susan Santosh and Mr. Shiva Gulvady. This team of professionals are lay volunteers (Catholic and Hindu) who are partners in the mission of the Redemptorist OLPS Community in Chembur, Mumbai, India.
Saint Teresa of Calcutta said, "We can cure physical diseases with medicines, but the only cure for loneliness, despair, and Hopelessness is love." This quote resonates with the core value of the centre!
Ms. Susan Santosh
(Redemptorist Lay Partner in Mission)