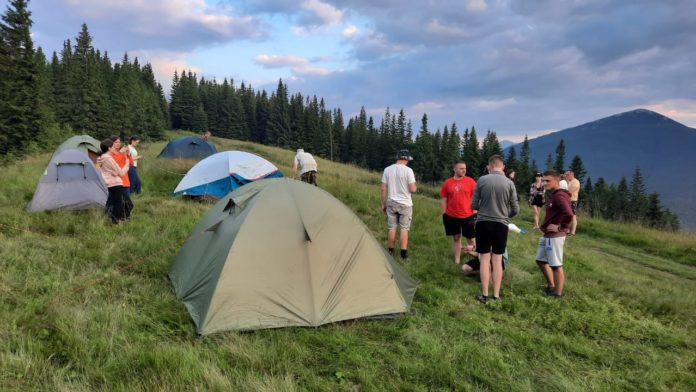 This summer is special for the Lviv Province. In July, we organized 2 rounds of camping retreats for young people. Because of the long lockdowns during the pandemic last year, young people are now happy to participate in such events. During these days of hiking over the tops of the Carpathian Mountains, we have reflected upon the various events in the History of Salvation that have been happening on the mountains. God gave the Ten Commandments on the Mount Sinai, the Transfiguration took place on the Mount Tabor, and Jesus died for us on the Mount Calvary.
Each person goes through different periods of his spiritual life. The very first thing we as young people may encounter in our lives (and also in Church) are the rules, laws and regulations. For the youth, it is common to question and confront these things and have doubts about their appropriateness and necessity. However, the foundation of all laws in Christianity is Love. In the days of our retreat on the mountains, we reflected upon that true love.
In total, about 30 young people took part in these camping retreats. On the mountains, under the open sky, by the campfire, we had an opportunity in those days to meet God and hear His voice. We sang a lot and tried to answer young people's questions. Everyone was satisfied, we hope to make similar events next summer again.
Redemptorists from the Lviv Province