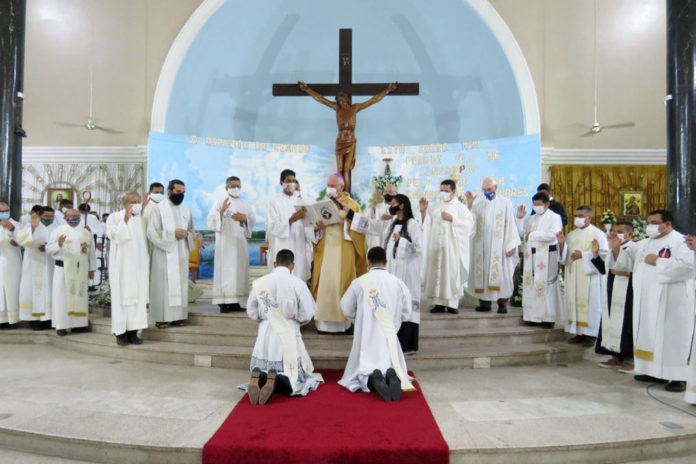 The Vice-Province of Manaus commemorated a double feast on August 1, the celebration of our founder St. Alphonsus, and the priestly ordination of Deacon Davi Miguel da Silva Plácido and Deacon Robson Bezerra de Souza.
Archbishop Leonardo Steiner of Manaus presided at both celebrations, which took place at Our Lady of Aparecida Shrine Church in Manaus. Concelebrants include a good number of confreres, including Bishop Emeritus Gutemberg Freire Régis, who guided the Prelacy of Coari for more than 30 years. Diocesan priests, seminarians, parents, relatives, friends, and parishioners also participated in the celebrations.
Both newly ordained priests completed their studies and formation at Redemptorist communities in cities in Brazil.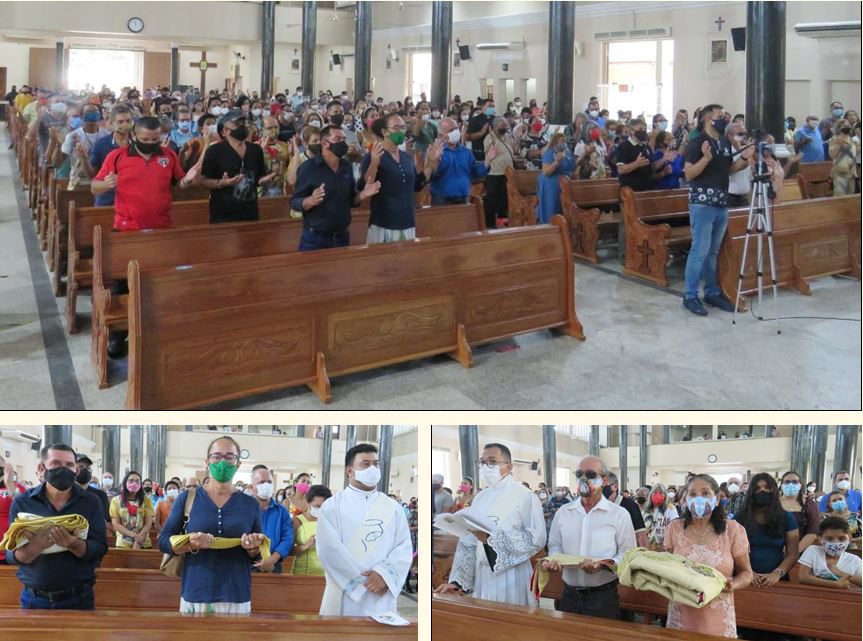 Newly ordained Fr. Davi Miguel da Silva Plácido was born on February 4, 1992. The oldest of eight brothers and sisters, Fr. Davi is from the State of Acre, where the Redemptorists have two parishes – one in Rio Branco and one in Feijó. A good number of our vocations are from this state. Fr. Davi will be serving as an assistant pastor in our parish in Uranduba, just outside of Manaus.
Newly ordained Fr. Robson Bezerra de Souza was born on February 2, 1993. He is from the city of Codajás, Amazonas, where the Redemptorists established one of the first foundations. That parish has been turned over to the new Diocese of Coari. Fr. Robson also has a large family of eight children. He has been appointed an assistant pastor in St. Ann Parish in Hileia.
Tom (Miguel) McIntosh, C.Ss.R. (Brazil)
Photos: Tanna Kellyn Lima Holanda
(Source: denverlinkUPDATE)