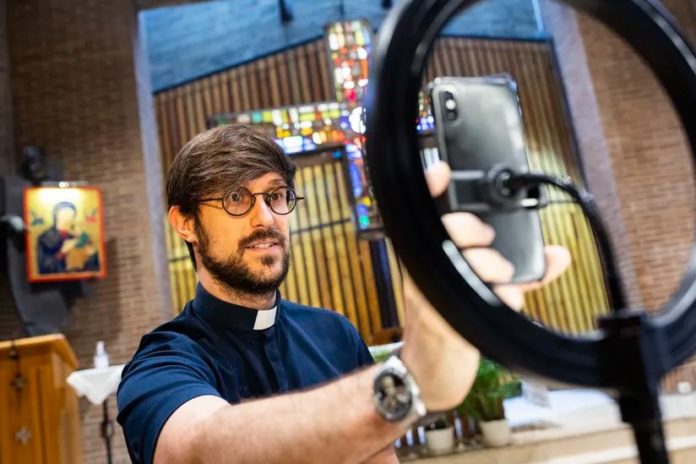 The Diocesan Caritas of Getafe (Spain) has launched the 'Aguinaldo para Cáritas' campaign with which it wants to recover the beautiful tradition of singing Christmas carols and bringing the joy of Christ's birth to all the houses and streets of the Diocese, through music and, at the same time, raise funds to be able to continue to carry out the charitable work for the neediest.
The Redemptorist Father Damian Maria Montes CSsR, influencer, and participant in the Voz of Spain inaugurated this initiative on Tuesday 21 December in Getafe. From this charitable institution of the Catholic Church, they encourage groups, choirs, or friends to take to the streets from 21 to 24 December to convey the joy and hope of a true Christmas to those who need it most.
To the rhythm of 'Campana Sobre campana' and 'Los campanilleros', the priest, artist and 'influencer' encouraged us to collaborate, while the Child Jesus "needs our hands to caress the wounds of the world" and "to revolutionize again once history." Father Damián stopped in various suffering realities such as "the slaves of addictions", who "suffer closely from pain, uncertainty, and death", "those who are rejected, victims of violence or hatred", and those who suffer from loneliness… "Jesus needs our lips to denounce every injustice with prophetic courage!" He insisted.
On the web page of Cáritas Diocesana de Getafe  they tell us how to participate and contribute with what is collected by singing Christmas carols. (Cáritas Diocesana de Getafe).