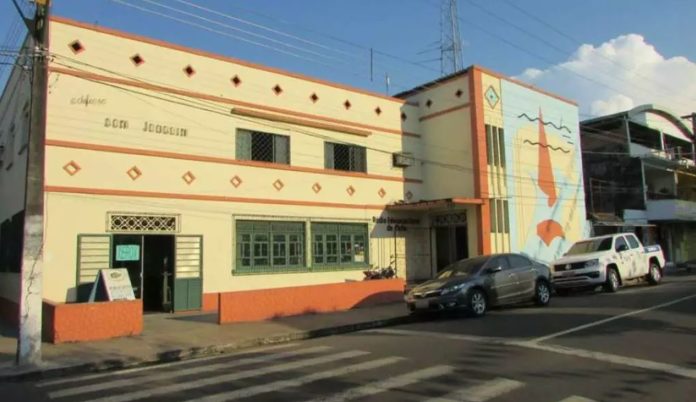 Radio Aparecida is also located in the Amazonian region, in Tefé. Having been on the air for 58 years, Rádio Educação Rural de Tefé began its history in 1962, when they joined forces with the Bishop of the Prelature of Tefé, Dom Joaquim de Lange and the Basic Education Movement (MEB) to set up a radio station.
To establish this Medium Wave and Tropical Wave station in the city of Tefé, in the state of Amazonas, the Official Gazette of 13 April 1962 published the concession granted to Rádio Educação Rural de Tefé LTDA, under Decrees Nos. 897 and 898, which was signed by the Ministry of Communications and the Council of Ministers, chaired by the then Minister Tancredo Neves.
After approval of the locals and the technical part, the official licence was received on 15 December 1963 in the government of João Goulart, with the release of frequency and the prefix ZYB-25 and ZYB-24. The first experimental transmission was made from a Seminar room in 1963.
As time went by, with the experience gained, and the multiplication of programmes, the space in the Seminary became smaller and smaller, requiring the construction of a new building. Its inauguration took place on 17 July 1966.
For a long time, Rádio Educação Rural de Tefé operated on a frequency of 1270 kHz in Medium Waves with 2.5 kW and on a frequency of 4.925 kHz in Tropical Waves with 5 kW, from 6 am to 10 pm. Today, Rádio Rural became Radio Rural FM 93.9, following the migration from AM to FM on 7 November 2017.
The challenge for the director, Fr Helio R. Benedetti, is to conquer FM listeners. "AM radio is a real passion. We always dream of better quality. Our audience is loyal, so that we will keep 80% of the programming, and we will make some adaptations to gain more listeners," said the director.
The Radio currently has a team of 9 people and continues to broadcast on its tropical airwaves, in addition to FM 93.9, and on the Internet, through the website: radioruraltefe.com.br.
(a12.com)