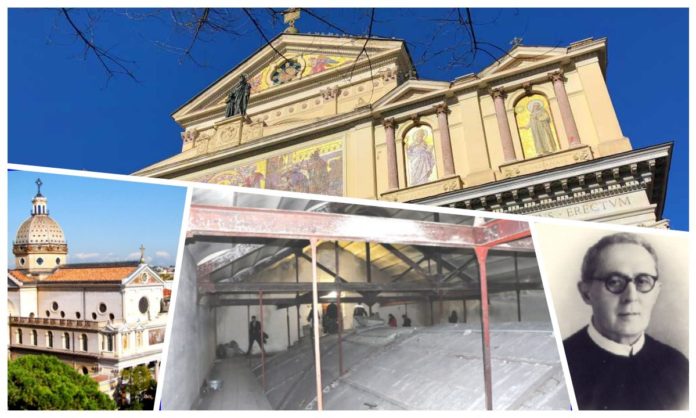 Remembrance Day (27 January) commemorates the extermination of the Jews by the German Nazis. The parish of San Gioacchino in Rome, where the Redemptorists minister, is witnessing an extraordinary charitable action of rescuing persecuted people.
In the church's dome, ten to fifteen people lived each day amid unspeakable hardship and deprivation. People and things passed through a small window: food, clothes, letters, newspapers, and even organic waste.
The story, hard to believe if there were no direct witnesses, lasted from 25 October 1943 to 7 June 1944. – The rescuers were declared Righteous of the Nations. One of them is the Redemptorist, Fr. Antonio Drèssino. – The church of San Gioacchino has been awarded the title of "House of Life". – Redemptorist Fr Ezio Marcelli was the one who discovered the story reported here and tracked down some of the saved.
Father Salvatore Brugnano CSsR writes more about this story on the website www.tropeaedintorni.it (Italian)
To learn more about this extraordinary story, you can watch a short film (Italian)