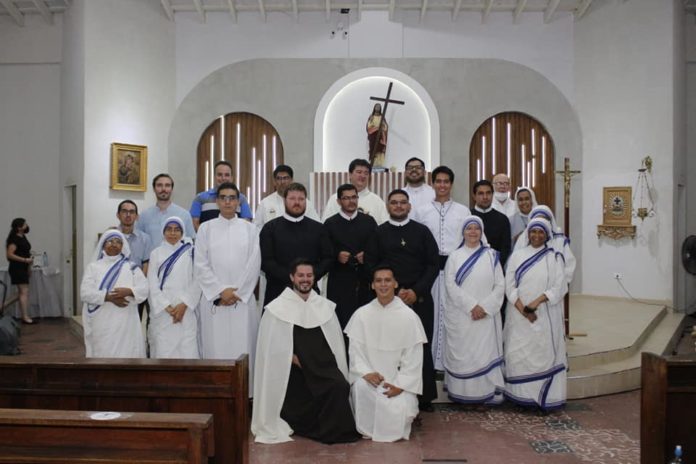 The Redemptorist community of Paraguay celebrated important moments with the following events:
Eduardo Gabriel Rodríguez Román of the Province of Paraguay professed on Wednesday, February 2.
The celebration was attended by Fr. Osvaldo Duarte CSsR, Provincial Superior. Father José Dolores Echeverría CSsR, rector of the formation house. Father Ottorino Zamboni CSsR and Father Leonardo Valdez CSsR, parish priest of the Most Holy Redeemer Parish, where the celebration took place. In addition to his family and friends.
February 5, in Our Mother of Perpetual Help parish in Pedro Juan Caballero, Msgr Miguel Angel Cabello ordained as priests two deacons Juan Alberto Núñez Ortiz CSsR and Bruno Fernando Núñez Avila.
Miguel Angel Cabello, in his sermon, addressed the parishioners to remind them that priests have to think of the community, leaving behind personal interests to think of the good of all. Learn to serve the poor with a joyful attitude and total availability. "We must be servants of the Gospel of joy, as Pope Francis reminds us. Servants who strive to infuse hope and life into our people. Taking the example of Jesus Christ himself who did not come to be served but to serve", he said.
Then he added: "Jesus Christ, good shepherd, close to his sheep. He is always concerned about all of them, especially those lost and sick. The good shepherd is generous and courageous because he is ready to give his life for them.
Let us ask Saint Alphonsus and all the saints and blessed of the Congregation of the Most Holy Redeemer to protect and accompany them always to live a fruitful priestly ministry".
Scala News