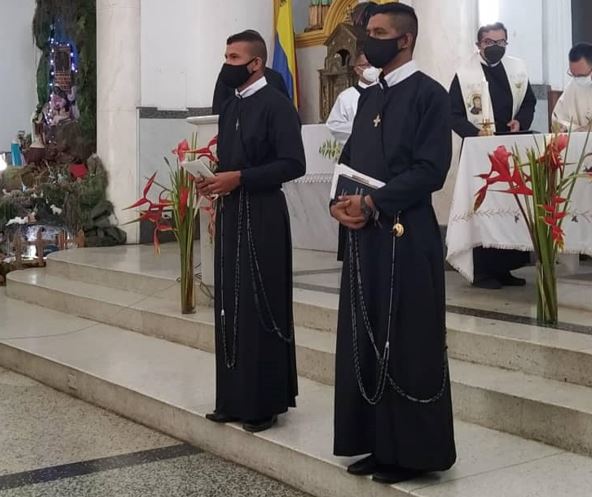 The Congregation of the Most Holy Redeemer has two newly professed members. On January 28th of this year, two young men made their temporary religious profession.
They are Jhonny William Vargas Vargas and Reilander Antonio Aldana Vargas who in the midst of family and friends said yes to the Lord as they professed their first religious profession. At the mass concelebrated Redemptorist Fathers: Miguel Angel Castro, Felicísimo González, Yorman Carrillo, Emil Armando Croce, José Vicente Ramirez, Aly Villegas and the Passionist Fathers, Marcos Céspedes and Carlos Bracho.
Father Alirio Suarez, Provincial Superior of the Redemptorist Missionaries, presided the Eucharist over and congratulated the young men who had taken the religious vows and donned the Redemptorist habit. The newly professed confreres thanked their formators and expressed their gratitude to their relatives, friends, and companions.