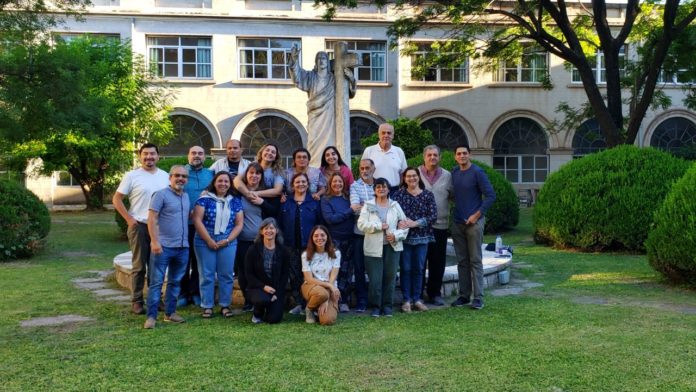 On 24 and 25 March, the Secretariat of Apostolic Life (SeVa) met in person in Villa Allende (Córdoba). Father Ariel Cattaneo shares with us about this meeting👇🏼.
"It is the competence of the SeVa to animate and reflect on the apostolic life of the province of Buenos Aires.
In the meeting, took part representatives of the Youth Vocation Ministry Area, Vocation Promotion Team, Missionary Pastoral Area, Lay Animation Service (SAL), Musicantores, National Women's Team (Tinkunaco), Pro Mozambique Team, Lay Missionaries of the Most Holy Redeemer (MLSR), Commission for Shared Mission, Redemptorist Community of Mendoza and the Communications Team.
Through the presentation of reports, an overall view of pastoral action was achieved, and common decisions were taken in order to recreate the missionary mystique – since "we were born for the mission" -, to renew communication "which strengthens communion", "to encourage apostolic creativity" and to make use of virtual social networks for evangelisation. All this is understood within the "Shared Mission" framework and the accentuation of "pastoral foci" that allow for animating diverse initiatives in common geographical contexts👣.
The Jubilees to be celebrated this year will provide a favourable framework for missionary presence and creativity:
130 years of the presence of the Redemptorists in Salta,
50 years of Redemptorist presence in Mendoza and 20 years of Redemptorist presence in Mozambique.
20 years of presence in Mozambique.
In the hands of Mary of Perpetual Help, we entrust the richness of what we share. Let us pray for this joint journey in announcing the Good News😀🙏🏻.
Redemptorist Missionaries. Province of Buenos Aires, Argentina