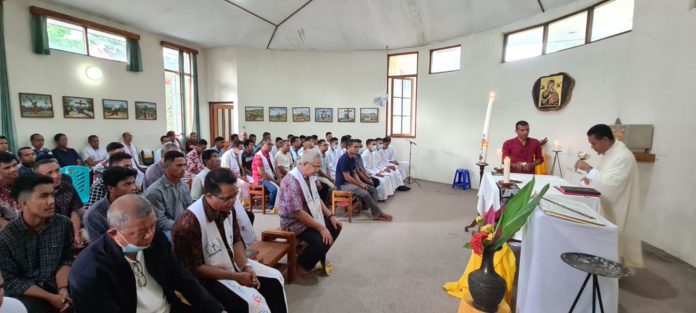 On April 20-21th, Redemptorist confreres on the island of Sumba gathered together to celebrate Easter.  It took place in our Convento, Weetebula. After the long service throughout the Holy Week, it was a good time to "come home" and share our stories about the life and joy of Holy Week and Easter.
The Easter theme for this community Celebration was "KENOSIS TO BE A BLESSING".  Easter celebrations began with Easter reflection led by the Weetebula community, followed by dinner and Gaudeamus.
 "Thank you to the confreres who passionately serve the people in various places with all their ups and downs.  Of course, there are many interesting stories.  One day is the time to go home.  Community is our real home, not a parish.  Therefore, let us rejoice and talk about our Easter experiences.  There must be lots of interesting stories.  Let's enjoy this togetherness," said Father Kimy, Provincial, in his Easter message.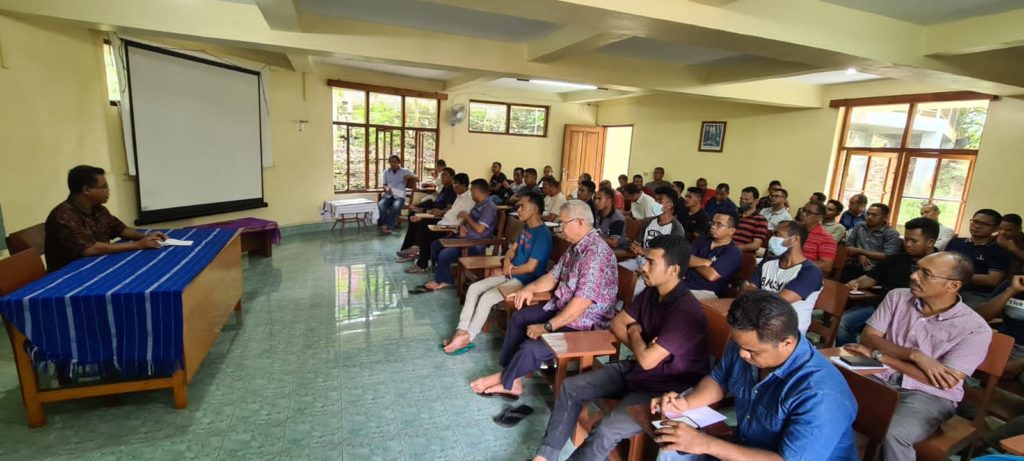 Then, on the second day, we celebrated the Eucharist together, accompanied by a choir of novices.  The Eucharist was presided over by Fr.  Agus Malo Bulu, C.Ss.R.  In his homily, he encouraged all of us that, as Redemptorists, we should continue to persevere and share in God's anxiety and deal with it, as Christ himself did.  Let us be men of Easter.
Also present at this Easter celebration were 21 Postulants who had just completed their involvement at various work institutions and redemptorist parishes on the island of Sumba.  They will be preparing to move to the next level of the formation in June, namely the Novitiate.
The whole Easter gathering ended with a joint recreation to further strengthen the brotherhood.
 Happy Easter!  Alleluia!
Fr. Willy Pala, C.Ss.R.