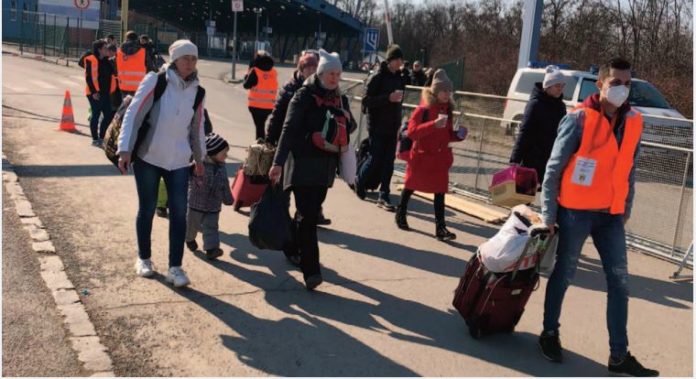 Interview in the magazine "Icono" (Spain) with Fr Taras Kchik, a 36-year-old Ukrainian Redemptorist. For the past few years, he has been a formator of Ukrainian students in Lviv and now lives in the Redemptorist community of Ivano-Frankivsk in the southeast of the country.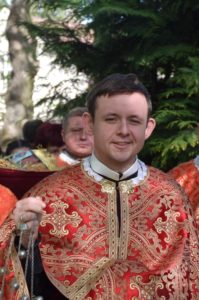 "Every day begins with the stress of finding out which city was hit during the night", Fr Taras Kchik, CSsR.
How has your daily situation changed since this siege began?
This conflict has had a significant impact on our daily lives. Most of our houses have had to change how they work, creating many social structures and services that fail or push them beyond their limits. We have been doing our utmost to help those relying on us.
How do you combine a vocation to the service of reconciliation with the pain of a beleaguered people?
Our vocation has been very present through the sacrament of reconciliation, especially with the refugees arriving and with those who are joining the army. In this Lenten season, many people are stepping forward to receive the sacrament of reconciliation. Some have not come forward all year, and some have finally decided to take the step forward to be reconciled with God. Especially those who join the military service often come to us before they report for duty, asking for reconciliation, prayer, some guidance, spiritual conversation or just that spiritual support before they start their military service.
Are the different Christian denominations united in the service of peace?
Actually, we don't have any formal peace celebrations in our church; we have normal celebrations, and throughout the day, there are many different mole beans (daytime prayers) and rosaries that are prayed for peace. However, we are not a central church, and therefore there are no "official" peace celebrations with the different confessions.
How do you value international help, and do you feel strongly about the fraternity of the universal Congregation?
We have felt this solid international desire to help and support each other. We have felt it in their quick action to get us supplies, to help us with humanitarian aid; we have felt it more strongly through the support of the Congregation, through other Redemptorist provinces, giving us the help they can, providing us with everything to serve the people who are with us by giving us the supplies we need to continue our service. In our monastery, we have a bakery, and we've been putting up bread not only for the people in the neighbourhood but also for the people who have been seeking shelter in the local schools. Also, for refugees who have no one else to turn to and sometimes have no food and yet for a short time, we had a lot of flour. There was a moment when we didn't have enough for the next shipment to the schools, but then, thanks to the Spanish Redemptorist province, we received the amount of flour we needed to keep this service active.
Full Interview and Translation by Carlos A. Diego Gutiérrez CSsR
Here in this link (Spanish)
The Redemptorist Province of Ukraine has just under 100 confreres in 13 houses on Ukrainian territory; two are currently in occupied areas and one in a besieged city. Most of our communities are in western Ukraine, with their centre in Lviv.