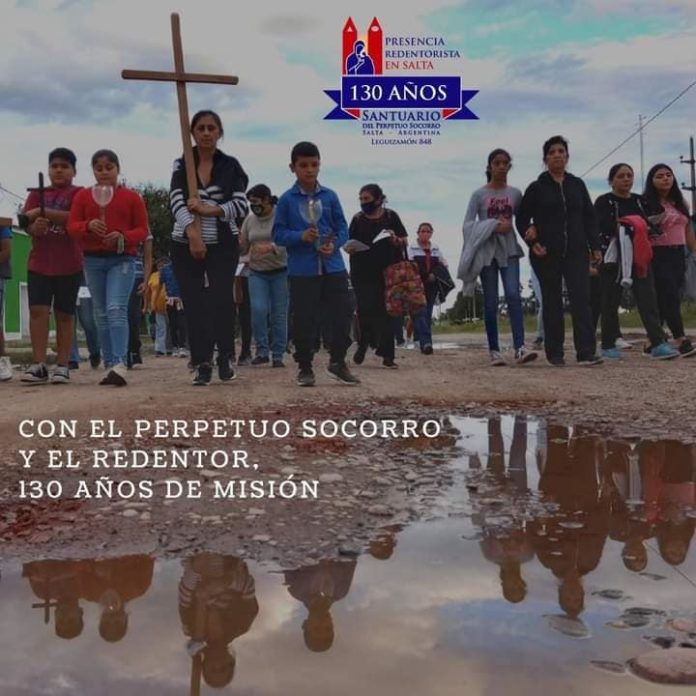 On September 24, 1892, the community of Salta was founded in Salta, a city in the province of the same name, located in the north of our country, some 1600 kilometres from Buenos Aires.
The chronicles of our San Alfonso Church begin to relate the history of this Redemptorist presence with missions that were carried out in the north of our country. Today, 130 years after its foundation, we celebrate this jubilee with missions in the different places where abundant redemption was announced.
Missions in Tacana and Estación Aráoz (Tucumán) during Holy Week. A missionary tells us: "Emphasis was placed on words such as peace, life, humility, forgiveness, unity and service. We are crowned with the resurrection of the Lord, who sends us back to our daily lives. It is how a Catholic can distinguish himself: by being joyful and helpful".
Also in May, missions were carried out in the department of Cerrillos (Salta): Fátima, San Cayetano, Sumalao, El Huaico, La Merced, Las Pircas, San Agustín.
(Redemptorist Missionaries, Argentina)