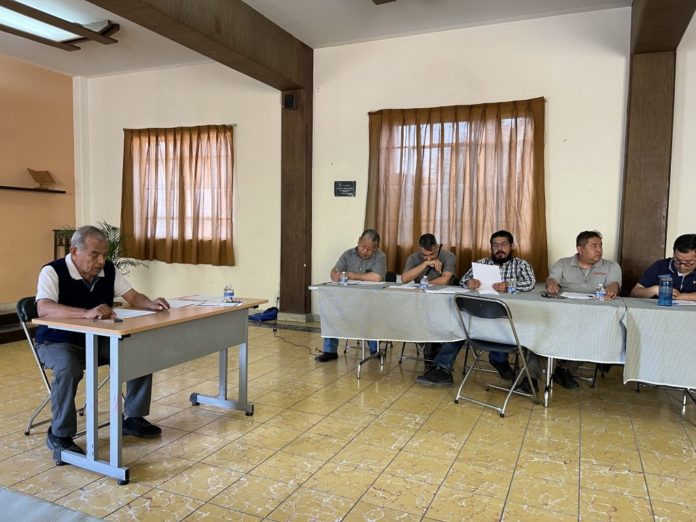 Our Provincial Assembly 2022 in Mexico began on Monday, May 23. Twenty-eight Redemptorists gathered in the city of San Luis Potosí to reflect on one of the particular targets of the Province of Mexico: the indigenous people. The first day of the meeting began with the Eucharist. Then, the theme was raised, and we shared about our Redemptorist life in recent years, before and during this COVID pandemic. To close the day, we prayed the rosary together and had a communal supper.
On Tuesday, May 24, having started the day praying around Our Mother of Perpetual Help and having breakfast together, our confrere, Fr. Francisco Pérez Colunga, helped us to reflect on the missionary horizon from the point of view of the Gospels.
Then, in groups, we reflected on apostolic zeal and shared it in a plenary session. In the afternoon, Fray Jorge García, from the Order of the Discalced Carmelites, presented the theme of Procrastination (the action or habit of delaying activities or situations that should be attended to, substituting them for other more irrelevant or pleasant situations).
Minutes later, we shared in groups the provincial projects that we have had and those that have been postponed, and we tried to explain the reasons why they have been left behind. We then shared our answers in a plenary session. Later, we celebrated the Eucharist and had dinner.
(redentoristas.com.mx)