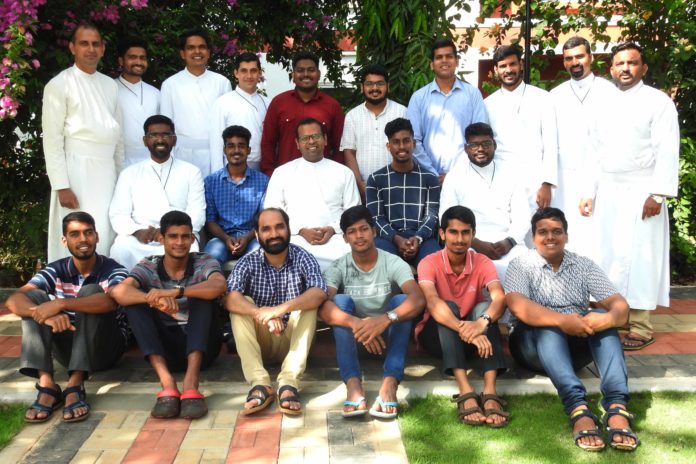 (India) The RYVM of the Vice-Province of Majella organized the formees gathering at the Redemptorist Center, Dasya, Porvorim in Goa from the 26th to the 30th of May. It was attended by 18 formees in various stages of formation right from Juvenate to Pastoral Year. There was great excitement in the air as such a gathering was happening in person after a period of 2 years due to restrictions of covid-19.
On the 26th evening, the Director of Dasya, Fr. Gregory accorded a warm welcome to the participants and began the gathering with a tour of Dasya, especially the ecological transformation of the place especially the 100% organic garden. This was followed by an input session conducted by two resource persons associated with Dasya, Ms. Tanushree and Ms. Chryselle who through activities and sharing stressed the importance of care for creation. The Gathering was officially inaugurated with the opening mass by Fr. Melroy.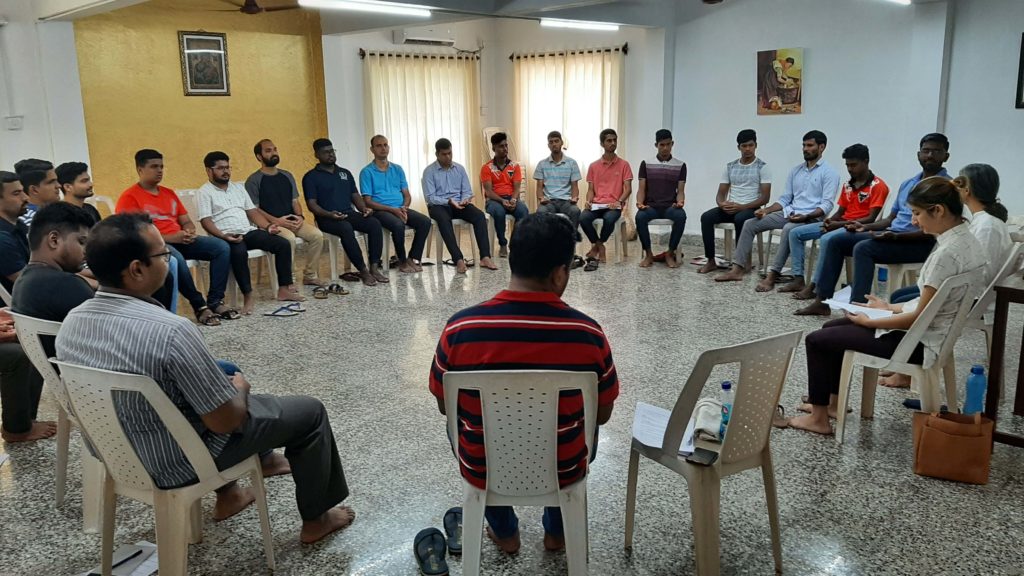 On the 27th Fr. Jerry explained about the 'Water Shed Development', the 'I Will Learn' project, and other pastoral activities carried out by the Redemptorists at St. Joseph Church, in a remote village of Panodi in Maharashtra, India. He also shed light on the NGO for the migrants, Pahunch, started by Fr. Andrew Dantis C.Ss.R and others, and the various works they have undertaken at Naigao and Chembur. Since Preaching is our Forte, Fr. Velson guided the participants with a session on Phonetics and correct pronunciations. 
On the 28th Mrs. Joan, a trained Counselor took an interactive session on 'Dealing with emotions' leading the participants through a basic awareness of emotions and ways and means of dealing with them.
On the 29th Fr. Melroy guided the young formees to an understanding of what the Congregation is moving towards i.e., the concept of Confederation. He stressed what has already been done so far and what needs to be done ahead. Since in last year's online formees gathering the use of media for ministry was emphasized, Fr. Velson Fernandes C.Ss.R who is in the process of his studies in Filmmaking, released a documentary for vocation promotion named "Redemptorist Diaries". He also gave a glimpse of his upcoming his short film on domestic workers named "Your Order Ma'am". The formees were then guided to prepare Reels for vocation promotion.  
On all the days, the evening time was set aside for games, recreation, and cultural activity. A picnic was also arranged at a Farm in Valpoi Goa on the 29th evening. The gathering ended with the concluding mass on the 30th morning after which all the participants departed to their respective places of formation. At the end of the gathering, one of the formees had this to say, "The gathering was truly special and one to remember. It was such joy to be with all and celebrate our brotherhood by virtue of our Redemptorist missionary vocation." This formees gathering was truly a time for learning, bonding, and fellowship. 
 Fr. Louis Menezes C.Ss.R